Lil Nas X Net Worth: How the Rapper and Songwriter Makes His Money
This time last year, you would have been hard-pressed to find someone who had ever heard the name, Lil Nas X. Today, however, he seems to be all anyone is talking about.
This new-aged rapper seemed to skip the "up and coming" part of his career and instead, moved straight to superstardom almost overnight. His collaboration with country music legend Billy Ray Cyrus made him soar to the top of the music charts, where he has remained for a record amount of time.
So, who is Lil Nas X and what is his net worth? Here is what we know about how this rapper and songwriter makes his money and how much money he makes.
Where is Lil Nas X from and what is his real name?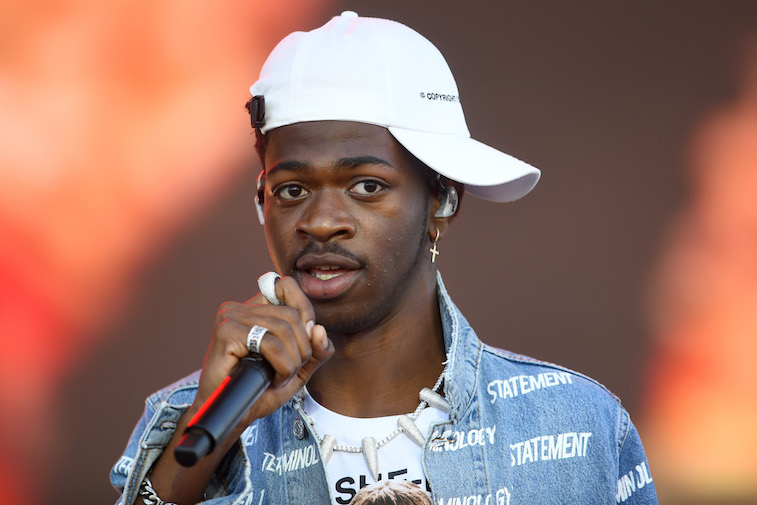 Lil Nas X's real name is Montero Lamar Hill. He was born on April 9, 1999, in Atlanta, Georgia. Before Lil Nas X became an instant sensation with his hit song, he had several different social media accounts that he would use to try to gain notoriety. He specialized in creating funny and engaging memes that would always seem to go viral.
In an interview, LNX explained how he came up with his stage name. "It's been my internet alias for a minute. The X wasn't included at first. It was just Lil Nas. It was Lil Nas because when I first started rapping I wasn't as serious so it was like, 'Okay, every rapper's name starts with Lil Lately.' So I kind of got stuck with it. I added the X later on after I was more serious. It would stand for the number of years, I felt, until I'm at the status where I'm considered legendary."
How did his career get started?
Lil Nas started out as a mini viral sensation. He would post funny memes and videos to his social media accounts that would sometimes go viral. Then, he had decided one day that he was going to try and music to see how his ever-growing fanbase would like it. The first EP that he released on SoundCloud was called Nasarati.
He had told Teen Vogue that after he released his first song, he realized just how hard writing and performing a song really was. He released a few more songs after his first one, and although they did gain a few thousand listeners, they never really took off the way he had expected them to.
It took him a little while to get the hang of songwriting, but he said: "Around my fifth song, the melodies and flows were coming to my head with no effort. I was like, 'This is something I want to do.'"
After he felt that he had finally mastered the art of songwriting, he had released "Old Town Road" that on SoundCloud and quickly became popular. Soon, fans were making fun videos on TikTok with the new song, and from there, the popularity of the song grew to unimaginable heights.
He later recorded the song with Billy Ray Cyrus. The unique collaboration landed him at the No. 1 spot of the Billboard Hot 100 list. The song remained at the top of chart longer than any other song in history.
What is Lil Nas X's net worth?
Because of "Old Town Road"'s popularity, Lil Nas X has now been given new business opportunities, which include a fashion line collaborations. In his chart-topping hit song, there is a line that says "Cowboy hat from Gucci/ Wranglers on my booty," which the Wrangler brand took notice of and decided to team up with Lil Nas X in order to come up with a limited-edition capsule collection.
Even though Lil Nas has only been in the music scene for a short while, his hit songs and historical collaborations have so far earned him somewhere between $3 million and $4 million.