Lili Reinhart and Cole Sprouse New Photo Proves the 'Riverdale' Stars Are Back Together — and Still the Cutest Couple Ever
Riverdale fans have been rooting for Betty Cooper and Jughead Jones to make it work since season 1. Yet, they have been just as fervent in support of the actors behind the fan-favorite characters. Lili Reinhart and Cole Sprouse share a crackling chemistry on-screen, and their real-life relationship seems to mirror that pretty closely.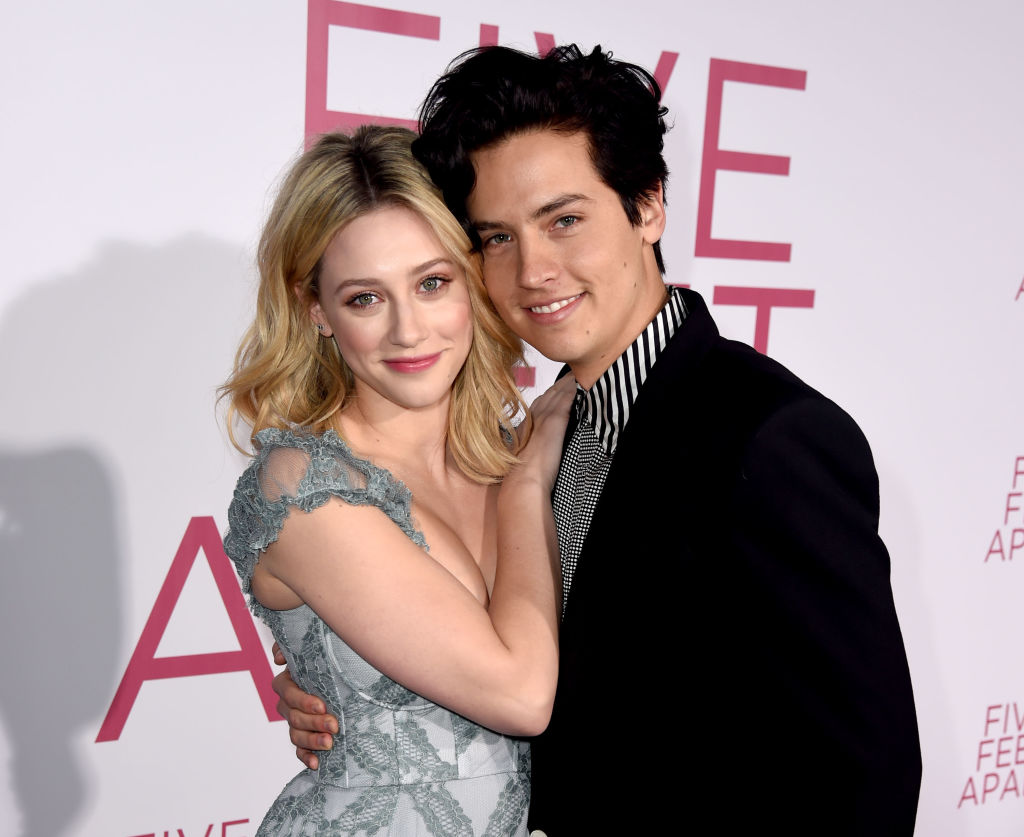 Rumors about the couple's relationship
For months, fans have wondered about the status of Reinhart and Sprouse's relationship. Even as Betty and Jughead have managed to (mostly) stick it out on the show, Riverdale viewers have been keeping a close eye on their real-life counterparts. It's certainly been a whirlwind for those hoping the pair would be able to make it work. In July 2019, reports claimed they had broken up, citing "too much drama" as the reason for their split.
Then, in September, the rumor mill proclaimed the Riverdale lovebirds had worked out their differences. However, fans have been left more or less to speculate about Reinhart and Sprouse's private lives, how their relationship would affect production on The CW series, and when they might reconcile. Even co-star Madelaine Petsch — who plays Cheryl Blossom — has marveled at the couple's ability to weather the media storm.
Lili Reinhart celebrates 'the sequel'
Without question, Reinhart and Sprouse have developed a thick skin regarding all the online chatter. Fans have scrutinized Reinhart's cryptic love poem and the couple's shared condemnation of the mysterious "sources" behind their relationship updates. But, as they say, a picture is worth a thousand words.
To that end, Reinhart's latest Instagram post definitively shuts down any lingering doubt that she and Sprouse are back together. The below images appear to be taken from a photo booth or are, at least, in that style. Both stars are all smiles and kisses in these photos, with Reinhart's caption touting "the sequel."
That sounds like pretty direct confirmation that the couple's relationship did indeed hit a rough patch earlier this year. However, whatever the trouble was now appears to be over. And it looks like phase 2 of their love story is off to a great start.
What will happen to 'Bughead' in 'Riverdale' Season 4?
Of course, Riverdale fans might not want to get too busy celebrating just yet. Reinhart and Sprouse might be going strong once again. But it's less clear what the future holds for Betty and Jughead.
Roughly midway through this season, Jughead is expected to go missing, as revealed in a flashforward. We still don't know the details behind that development just yet. Still, Riverdale creator Roberto Aguirre-Sacasa has teased season 4 would more heavily involve the classic Betty-Archie-Veronica love triangle.
That could mean big trouble ahead for Betty and Jughead. Still, at least Team Bughead will be able to take comfort in the real-life love happening off-camera.