Lili Reinhart Defends Dove Cameron For Instagram Post
Lili Reinhart has been thoroughly enjoying shutting down trolls lately. After clapping back at "reliable sources" who claim to know intimate details of her relationship with Cole Sprouse, the 22-year-old is now defending another fellow actress, Dove Cameron.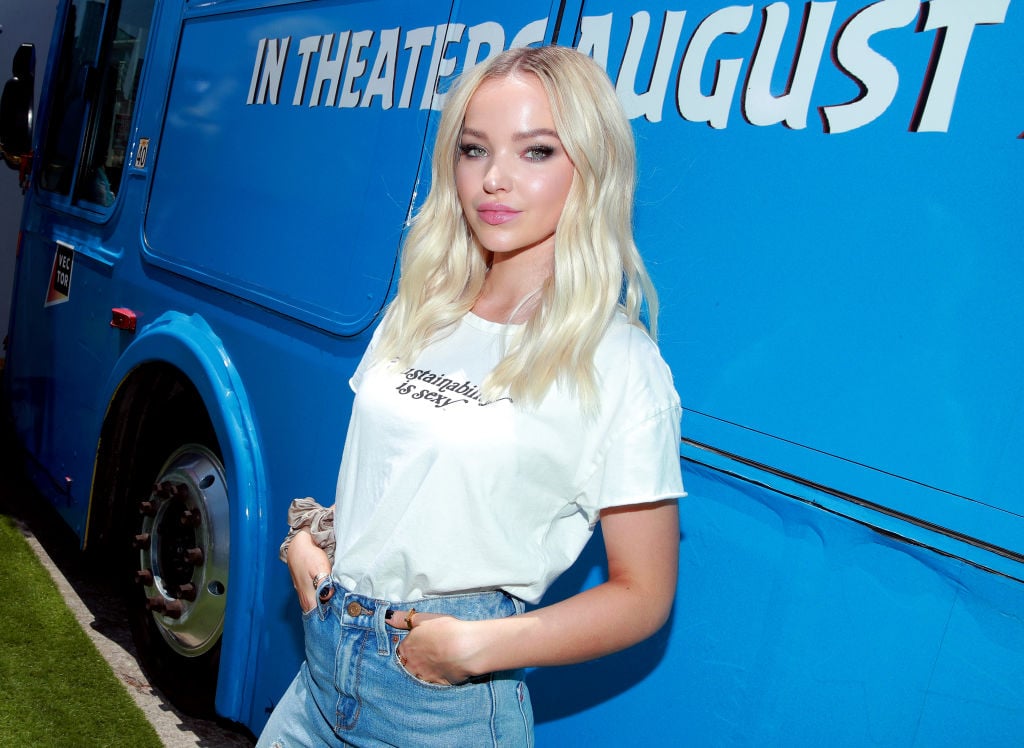 Dove Cameron posts braless pictures to Instagram
Cameron made headlines yesterday after she posted two braless pictures of herself to Instagram. Although the actress was fully clothed, critics managed to be outraged over the fact that her nipples were clearly showing. As trolls are always trying to hyper sexualize the female body, they accused Cameron of being inappropiate on Instagram. Citing her affiliation with Disney and her young fan base, they attempted to shame her for her decision to go braless.
Cameron claps back on haters
Seeing that her first braless Instagram post was getting a lot of hate and negativity, Cameron decided to post another picture with an important feminist message for fans and haters alike. "This is the age of the ascendant Feminine Principle. In such times as these, women are able to look at themselves with new concepts of value and brilliance. However you inhabit and express being Woman, embrace yourself in that way today!," the 23-year-old wrote.
IG fans defend the actress
Fans of all ages were quick to stand up for Cameron and defend her actions against naysayers. "I am a 12-year-old girl and I love how someone I look up to is showing her natural self. Thank you, Dove," one young Instagram user wrote. Other fans had longer and more robust messages to deliver to those who felt that Cameron was in the wrong by not wearing a bra.
"Why are so many people triggered by Dove being fully clothed? Y'all realize thousands of women don't wear bras. We aren't living in the 1700's. We don't have to wear constrictive clothing to appease others. If Dove doesn't want to wear a bra, that's her choice. It's her body. Maybe if people would enlighten themselves, and grow the he*l up, they would stop sexualizing women's bodies constantly," one adamant fan began.
"Everyone has nipples. They aren't sexual body parts. They're not genitals. Get over yourselves. Stop shaming women for wanting to feel good about their bodies. The world is toxic enough. There are so many people who hate their bodies, why can't y'all be happy for someone who loves their body? Jeez," the eloquent fan finished.
Lili Reinhart's mother, Amy, joins the debate
But fans weren't the only ones to come to Cameron's defense. Lili Reinhart also threw her support behind Cameron. Reinhart's mother, Amy Reinhart, posted a message to her page supporting Cameron. "So Dove showed that she had nipples today. Did people think she didn't have any? The only thing that bothers me about this post is the women that are leaving comments about how horrible this picture is. Mass shootings are horrible. These are just boobs," the elder Reinhart wrote, reposting Cameron's original photo.
Reinhart sides with her mom
Lili Reinhart was quick to cosign her mother and reposted the image on her Instagram story with the caption, "Mama Reinhart said it best." We love to see women defending other women, particularly when they are in the same industry. We support Cameron's message and her decision to do what feels most comfortable and natural for her body. Because let's be honest, who doesn't want to throw caution to the wind every now and then and live footloose and bra-free?