Lily Collins on Reading Ted Bundy's Love Letters to Ex-Fiance in Preparation For 'Extremely Wicked, Shockingly Evil and Vile'
With Extremely Wicked, Shockingly Evil and Vile set to premiere on Netflix in May, much attention has been directed at Zac Efron concerning his portrayal of Ted Bundy. However, while Efron will portray the notoriously charming and manipulative serial killer, much of the film is told from Bundy's Ex-fiancé Elizabeth Kloepfer's perspective.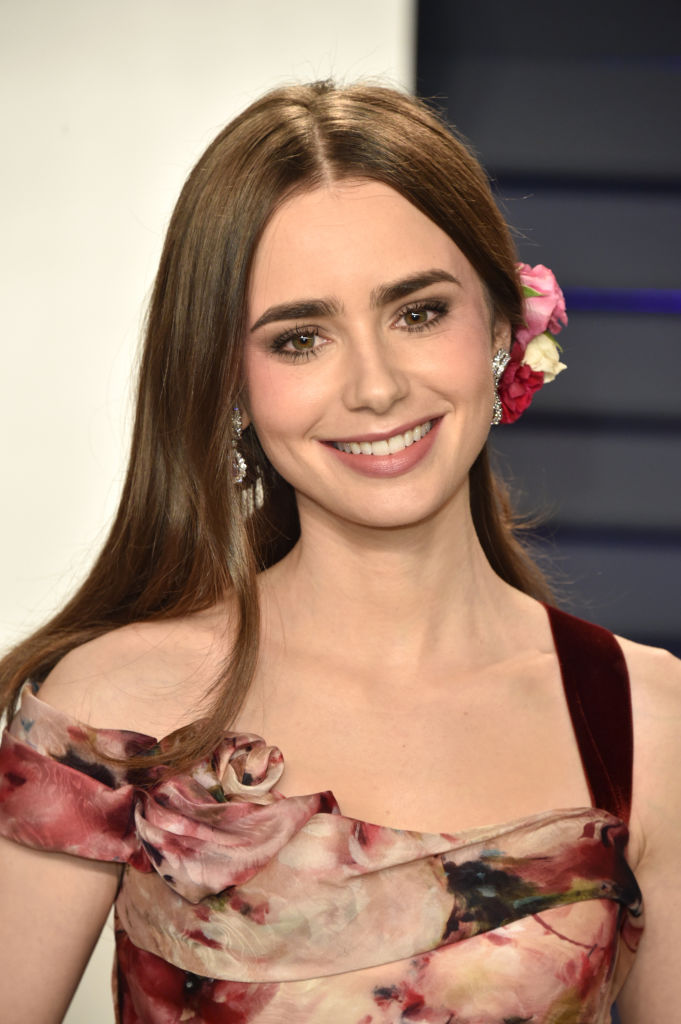 Lily Collins portrays Elizabeth Kloepfer: the girlfriend who refused to believe that the man she loved could be such a heinous murderer; thus, according to Variety, Lily Collins did not look at any crime scene pictures before filming. She knew such a decision would have been in discord with the real-life Elizabeth. However, this does not mean Collins did not adequately prepare.
Collins likely prepared too much for this role, as she admitted to waking up in the middle of the night from awful nightmares for consecutive weeks before filming.

In an interview with Variety, Lily Collins sat down to discuss the movie, her portrayal of Elizabeth, and the various responsibilities and daunting nature that come with such a role.

Lily Collins: Why she needed to flip through family photo albums and read Ted Bundy's love letters to Elizabeth Kloepfer

While those who never knew Ted Bundy personally only see in him a manipulative charmer who admitted to killing 30 women, those who know him would have never seen it coming.
Bundy was a friendly neighborhood fella. He was charming and sweet. With a trustworthy smile and a polite demeanor, Bundy didn't scream killer, which is what makes his story all the more haunting.

Lily Collins gets to play one of the many individuals fooled by Bundy's charm; specifically, she portrays the woman who still engaged the man amidst all the criminal accusations. Kloepfer was so certain, based on Bundy's love, affection, and devotion, that her fiancé was not a killer. Why? Maybe Bundy's love letters played a role.

According to Daily Mail, Lily Collins visited Elizabeth Kloepfer' home as part of her preparation for the role. She met with both Elizabeth and her daughter. She spoke with both of them, looked at family photo albums, and read handwritten love letters from Bundy.

Lily read the letters and turned through pages in various photo albums for she "wanted to experience what [it] felt like" to be Elizabeth, not the press, or the general public, or the police. Rather, the woman who, for too long, could not see beyond her admiration. It was as if Bundy had placed a veil over her awareness. This was a gift that Bundy wielded in the worst way imaginable.

Lily Collins goes onto explain that, for months before filming began, she "woke up every night at 3 or 4 am for a month." She told Variety, "I was woken up with visions of destruction around rooms, logs, and broken glass," as reported by Daily Mail. Playing a serial killer's fiance is no easy task and the emotional distress that ensued definitely placed Collins, while traumatic, in the place she needed to be to deliver what is destined to be a equally captivating and convincing performance.

Who else will star alongside Zac Efron and Lily Collins in 'Extremely Wicked, Shockingly Evil and Vile?'

While Lily Collins and Zac Efron will be at the center of this film's success, the supporting ensemble is not to be dismissed. Jim Parsons plays Florida Prosecutor Larry Simpson on a mission to bring down Bundy. John Malkovich plays judge Edward Cowart, presiding over the case.

Haley Joel Osment (The Sixth Sense, Forrest Gump, Secondhand Lions), James Hetfield (co-founder of Metallica), Grace Victoria Cox (Heathers, Under the Dome), and Jeffrey Donovan (Burn Notice) round out the main cast members.