Linda Cardellini's Net Worth & How She Became Famous
When you spend decades in Hollywood, it's hard to know exactly what roles will sit with people the longest. Actress Linda Cardellini has played parts in many popular films and TV series, but you may struggle to recall more than a few of them. With her latest role, she's taking on an entirely new character. Take a look at the details of her past characters, her personal life, and her net worth below.

This is how she got her start

Cardellini began acting almost 25 years ago. Many Boy Meets World fans may still remember her as Lauren, the girl who kissed Cory on the ski trip in Season 5. But it's the comedy series Freaks and Geeks that is considered Cardellini's big break of the time, despite the cult hit's cancelation after just one season. She then went on to star on ER for several years.

The actress has also done very well on the big screen. She portrayed Daphne in the Scooby-Doo films of the early '00s and had roles in well-known movies such as Legally Blond, Brokeback Mountain, and Grandma's Boy. But this was just the beginning.

Cardellini's more recent roles

Cardellini's career has only continued to prosper over the years. She has done voiceover work for series such as Regular Show, Gravity Falls, and Sanjay and Craig. Her arc on Mad Men as Don Draper's love interest earned her an Emmy nomination. Cardellini also starred on Bloodline opposite Kyle Chandler for show's three-season run.

Her recent success also extends into film. She starred alongside Will Ferrell and Mark Wahlberg in the Daddy's Home franchise and has played a small role in the Marvel Cinematic Universe as Laura Barton (Hawkeye's wife). In 2018, she had a lead part in the Oscar-nominated movie Green Book.

Her latest gig

Now, Cardellini stars in a brand new Netflix series, Dead to Me. Opposite Christina Applegate, she portrays Judy, a kind-hearted hippie with a major secret. Cardellini is also a producer on the show.

Speaking recently, Cardellini said of reading the script for Dead to Me, "I loved that the characters are two strong female leads. I loved the perspective that the friendship came from," adding that, "you can't help but root for them to continue to be friends despite all odds."

A glimpse at her personal life

Cardellini is a fairly private person: Despite having social media accounts, she primarily posts work-related announcements on her Twitter and Instagram pages. In fact, we had to scroll years back to find the above image.

This appears to be Cardellini and her daughter, Lilah-Rose, who was born in Feb. 2012. Lilah-Rose is her only child with fiance Steve Rodriguez. And though they didn't start dating until around 2010, Rodriguez and Cardellini have known each other since they were children.

Cardellini's net worth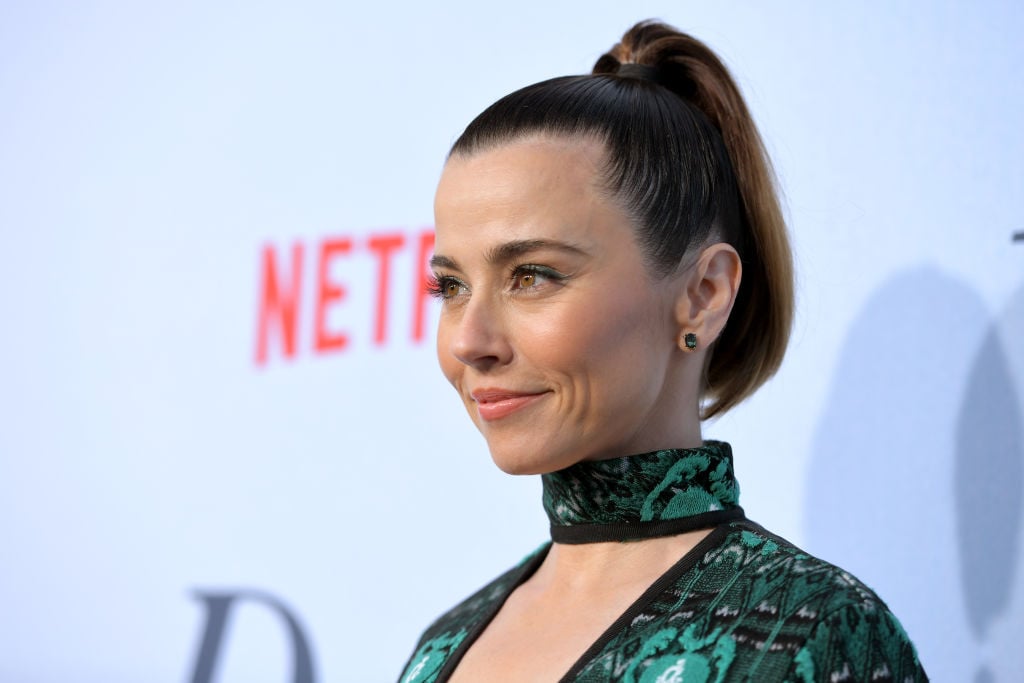 Though she has maintained a steady amount of work over the years, you might be surprised to learn what Cardellini has in her bank account. According to Celebrity Net Worth, she is worth approximately $6 million. But now that she's a star and producer on a Netflix series that is doing very well, we have a feeling that number is poised to grow quite a bit.