'Lion King's' Billy Eichner Talks About Meeting Beyoncé for the First Time and Thanksgiving Dinner with Barbara Streisand
Comedian and actor Billy Eichner of the blockbuster The Lion King is getting raves for his voicing of the neurotic meerkat Timone in the Disney remake. Widely known for his show Billy on the Street, Eichner was cast alongside celebrity powerhouses including Beyoncé and Seth Rogen, while being directed by Jon Favreau of Marvel Cinematic Universe fame. He recently spoke about meeting Mrs. Carter, his number one pick for his comedy show, and an interesting holiday dinner he had last year.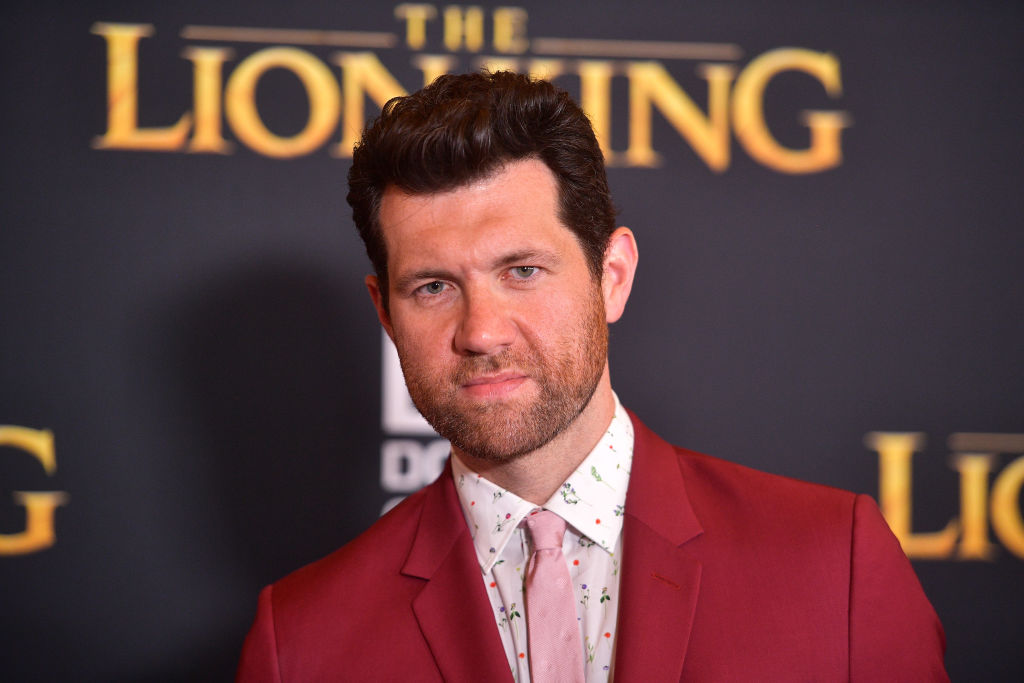 Meryl on the street?
Eichner has been a vocal fan of Academy Award-winning actress Meryl Streep, and is still aspiring to have her as a guest on Billy on the Street. "We've gotten close to getting her. And I've met Meryl off-camera a number of times, and she's always so lovely. We've had some great laughs, Eichner told Vulture in a recent interview. "She's obviously … Meryl! It's thrilling to be in her presence. One day we'll get her on the street. I'm optimistic. I don't know why I'm optimistic? But I remain optimistic."
Not that he's hurting for celebs on his show. The list of guest appearances on the program includes The Jonas Brothers, Amy Poehler, Will Ferrell, Stephen Colbert, and James Corden.
Meeting Queen Bey
Eichner was asked in the Vulture interview about meeting legendary singer Beyoncé for the first time. The comedian said they met right before the film premiere. "That was the first time we met, and she was lovely. We were backstage before they announced the cast, and Seth and I were the first to arrive, and the next to arrive happened to be Beyoncé and Jay-Z," Eichner told Vulture. "And Seth and I were very shy and didn't know whether we were allowed to approach her, or whether she wanted to talk to us."
He didn't have to wait long to find out. "She came right up to us and introduced herself — not that she needed to — and gave us all a hug. I nervously said, 'Hi, I'm Timon, I play Billy Eichner,'" he said in the interview. "I mean, I said, 'Hi, I'm Billy Eichner, I play Timon!' And then she laughed and said, 'I know,' and gave us all hugs. She was totally lovely and looked outrageously good."
Dinner with Barbra
Eichner is also an avid admirer of music icon Barbra Streisand, and was invited to her home for Thanksgiving dinner last year, though he makes it clear he wants to keep his vow of saying little about the event. "I promised my friends who invited me that I'd never talk too much about it. But she was lovely and funny and down-to-earth. I obviously worship her for just about every reason," he said. "Part of me wanted to pull her aside and talk about work and talk about career; I would have loved to have done that. But it was not the right time to do that. And she was there with family, and I was there with some very close friends of mine. It was beautiful to be in her presence."
Reluctantly, Eichner recently dished about a game that was played at Streisand's. Appearing on Today with Hoda and Jenna, Eichner was asked to play "On the Spot" by hosts Jenna Bush Hager and Natalie Morales (subbing for Hoda Kotb), where he had to answer a round of tough questions while standing on a box. One inquiry was about Streisand's Thanksgiving soirée.
Morales brought up the dinner, saying, "We hear you got to spend Thanksgiving with Barbra Streisand. Spill a secret!" Eichner kindly replied, "I'm not supposed to talk about that." Morales pushed though. "Spill a secret – One secret or jump off that box!" she told Eichner.
He hesitantly relented, saying, "She played a game where she went around and out of a whipped cream bottle sprayed whipped cream in everyone's mouth," adding, "I'm not supposed to talk about this!"
According to Vulture, Eichner has several projects in the works, including an upcoming Netflix special. "I hope to shoot it this year," he said. "That's definitely my goal. Watch my social media for any and all announcements!"