Lip-reading Experts Reveal What Prince Harry Really Said To Meghan Markle During Tense Balcony Exchange
Chances are by now you've probably seen the video that went viral and had social media buzzing after what looked like a tense exchange between Prince Harry and Meghan Markle during the Trooping the Colour on June 8. Now, lip-reading experts are revealing what Harry said as some publications have claimed that the video many saw was manipulated.
Read on to find out what Prince Harry said and if you saw the altered viral video.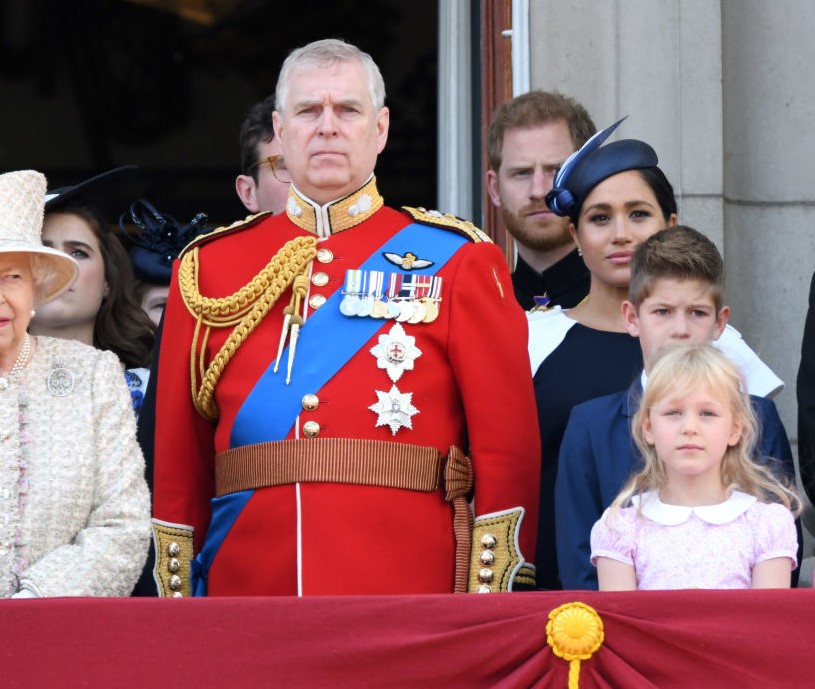 What is Trooping the Colour?
Before we get into what Prince Harry told his wife in that exchange seen around the world, we thought we'd give a brief description of what Trooping the Colour is and why it's celebrated across the pond.
The Trooping the Colour is an annual event that takes place in England every year on a Saturday in June to mark the reigning monarch's birthday. Although Queen Elizabeth II's actual birthday is in April, she celebrates her official birthday in June just as British sovereigns before her have done.
The reason for this is because it's customary to celebrate the monarch's birthday publicly on a day during the summer when the weather is nice. It's believed that the tradition dates back to the reign of King George II in 1748. Since then, the king or queen's official summer birthday has always been marked by the annual Trooping The Colour ceremony.
Her Majesty's June birthday celebration features a parade, Royal Air Force flyover, and an appearance by the royal family gathered together on the balcony at Buckingham Palace.
Lip-reading experts determine what Harry said
Once images and video from the annual event made the rounds on social media, many couldn't help but notice an exchange between the Duke and Duchess of Sussex as they stood on the balcony.
Royal fans pointed out that the couple looked to be bickering and a few even thought that Harry nearly brought Markle to tears after he said something to her. Since the speculation hasn't died down, lip-reading experts weighed in on what the prince actually said to his wife and are in agreement that he did tell her at one point to "turn around."
If you think that's harsh, the Mail Online's lip reader concluded that he said,  "Yes, that's right. Turn around… Look," as a way of letting her know that "God Save the Queen" was about to start since she had her back turned. The publication noted that "The royal family traditionally faces forward out to the crowds while the anthem is played."
How one viral video was altered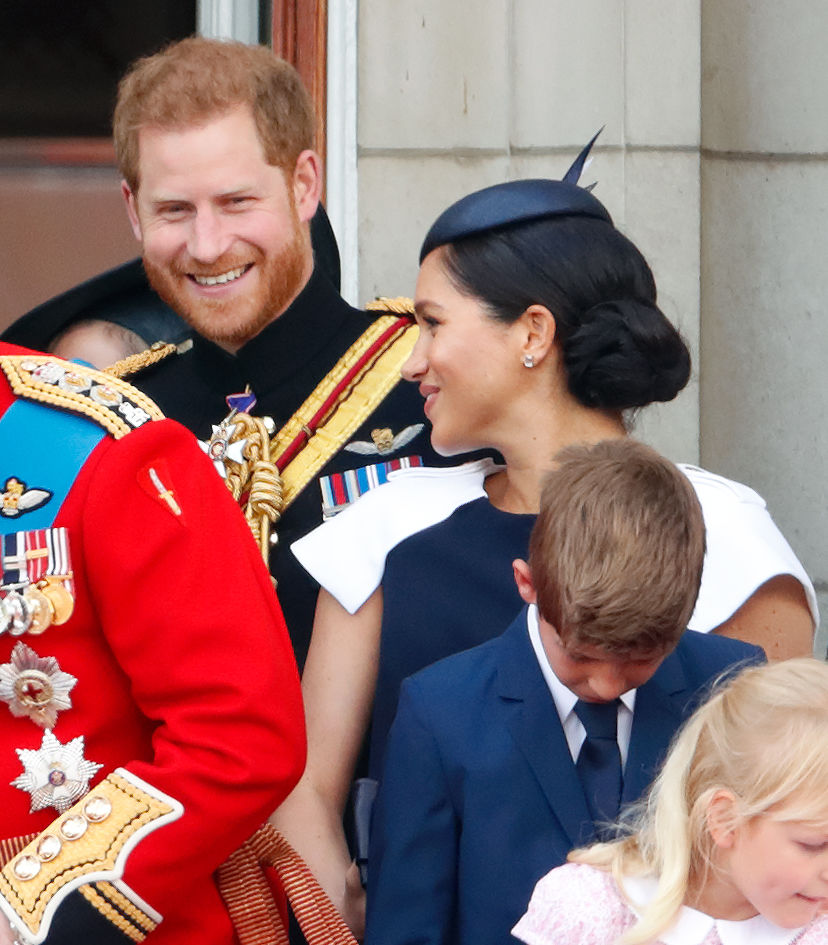 The reason many fans thought the moment was more dramatic is because of a video circulating on Twitter, which according to Cosmopolitan, was edited without sound and slowed down to make it seem that way.
This was also the duke and duchess' first public appearance at an event together since the birth of their son, Archie, so all eyes were on them. Of course then any moment in which they weren't smiling and laughing together was magnified.
We probably won't be seeing too much more of Markle now until her maternity leave ends in the fall.
Read more: Prince Harry Scolds Hotel Staff To Stop Bringing Him These Items