Which Lipstick Shade Does Alexandria Ocasio-Cortez Wear?
She's known for her Instagram live sessions, her Green New Deal partnership with Bernie Sanders, and her iconic bright red lipstick. Which shade of lipstick does United States Representative Alexandria Ocasio-Cortez wear? Here's what we know about the congresswoman and her makeup and beauty tips.
Alexandria Ocasio-Cortez shared what is her iconic red lipstick color is
With her fashion choices and with her makeup routine, Ocasio-Cortez isn't afraid to make a statement. (She wore all white at her swearing-in ceremony, at the request of the Democratic Women's Working Group, in honor of the suffragettes.)
This congresswoman represents the Bronx and Queens, so she's not afraid to be herself. That includes her makeup, where she often wears a bright red lipstick. As a result, some fans took to social media asking what shade she wears. Of course, she replied.
"I have been getting many inquiries about my debate lip color in the last two days. I GOT YOU. It's Stila 'Stay All Day' Liquid in Beso," U.S. Representative Alexandria Ocasio-Cortez tweeted during 2018. Her shade has since changed since then, but still remains the same iconic red.
RELATED: How 'RuPaul's Drag Race' Season 11 Contestant, Nina West, Caught Rihanna and AOC's Attention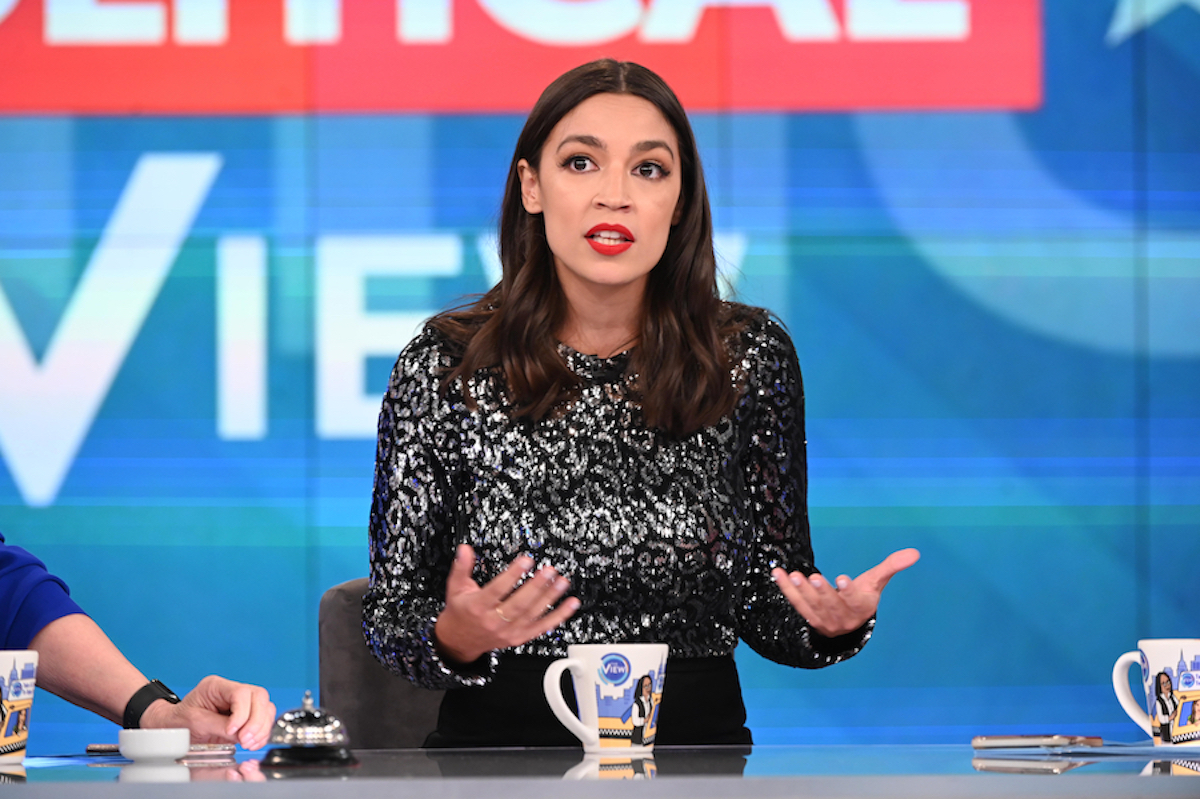 Alexandria Ocasio-Cortez shared some beauty secrets with fans
In 2020, though, the Congresswoman shared a Twitter update on her makeup and lipstick journey. That includes her latest shade, which is Tarte matte tint in "Envy." For her full makeup routine, though, Ocasio-Cortez shared a video with Vogue. Within a matter of weeks, it earned over 2 million views.
"Our culture is so predicated on diminishing women and preying on our self-esteem, and so it's quite a radical act — and it's almost like a mini protest — to love yourself in a society that's always telling you you're not the right weight, you're not the right color, you're not the right, you know, whatever it is," Ocasio-Cortez said during her video with Vogue Magazine.
"When you stand up and say, 'You know what? You don't make that decision. I make that decision,' it's very powerful. But that doesn't mean we can't have fun," she continued.
Alexandria Ocasio-Cortez also shares her support for makeup artists and drag performs, thanks to the series, 'RuPaul's Drag Race'
It's no surprise that Alexandria Ocasio-Cortez often shares her love for drag and makeup artists. She even appeared as a guest judge on the Emmy Award winning competition series, RuPaul's Drag Race. There, she wore her iconic red lipstick and even talked to the competitors backstage.
Ocasio-Cortez attended one of Sasha Velour's drag performances. She even shared secrets with Queer Eye's grooming expert, Jonathan Van Ness, while they walked around Washington D.C.
Fans can catch up with Alexandria Ocasio-Cortez on her social media accounts. There, she breaks down the complex issues of congress while shares tips about everything from cooking to makeup.
RELATED: Alexandria Ocasio-Cortez, Daisy Ridley, and Jeff Goldblum Announced as Celebrity Guest Judges on 'RuPaul's Drag Race' Season 12