Lisa Kudrow Explains Why She Won't Watch 'Friends' Anymore, Shares Her Favorite 'Friends' Memory
The TV series Friends may have made Lisa Kudrow a household name, but she says there's a very good reason why she won't watch the reruns. She definitely has fond memories of the show, she's just a little uneasy about watching herself play Phoebe Buffay.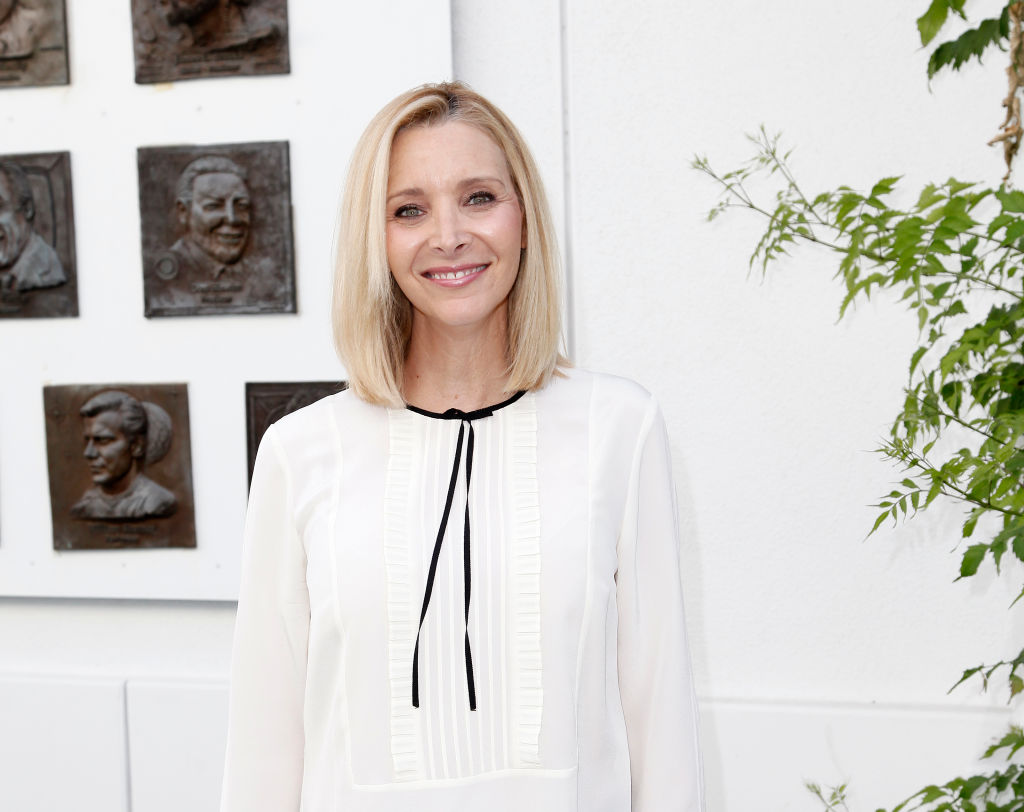 Friends celebrates its 25th anniversary this year
Friends, if you can believe it, turns 25 this year, so the show's cast and creators are getting plenty of questions as of late about the show.
Kudrow was asked about Friends when she stopped to chat with ET at a special screening of her new movie, Booksmart, in Los Angeles.
When asked the last time she saw a Friends re-run, Kudrow had a surprising answer, sharing, "I don't watch it if it's on," adding, I might not like myself [on the show], so I'd rather not risk that."
She shared her favorite memory from Friends
In the 10 seasons that Friends was around, there were a lot of fan favorite episodes, but Kudrow said her favorite memory takes it all the way back to the beginning.
Kudrow shared: "The pilot," which premiered September 22, 1994, is her fave, because of "Just how thrilling that was."
She continued: "We were like little puppy dogs, just climbing all over each other and playing and playing games. It was fun."
Kudrow explained how Booksmart is like Romy and Michele
Kudrow appears in the upcoming movie, Booksmart, opening in theaters on May 24, which stars Kaitlyn Dever and Beanie Feldstein as two smart high school seniors who decide to break some of the rules and have fun for the remainder of their high school experience.
Kudrow compares the relationship between the girls as familiar to the characters in the 1997 fan favorite Romy and Michele's High School Reunion, which she starred in with Mira Sorvino.
She explained: "Even though [Romy and Michele] were idiots and these girls are really smart — and it was about a different time with a completely different tone — it's ultimately about best friends."
Jennifer Aniston was shocked about the 25th anniversary
Last year, when Jennifer Aniston was asked about the series coming up on its 25th anniversary, she was surprised, telling ET: "Wow, that's a long time," adding, "My brain just warped."
Despite the passing of time, she explained that it definitely hasn't felt like it's been that long, noting: "That's just very strange because it feels like yesterday. It really does. It feels like yesterday we all gathered together and watched the premiere of the pilot. So, that was 25 years ago, is that what you're telling me?"
Why Lisa Kudrow has this prop from Friends
During an appearance on the Late Late Show with James Corden, Kudrow was asked by the host why she has the Cookie Time cookie jar prop from the apartment on Friends. Matthew Perry gave it to her as a present and she explained the significance.
She shared: "Because I was in a scene, years before we ended, and I had a line that was 'Ooh! I gotta go!' and I didn't' have a watch on," so she used the prop as her "clock," which Perry found amusing.