Lisa Rinna from 'RHOBH' Tries to Squash Cheating Rumors with Surprise Dinner Guest
Lisa Rinna from The Real Housewives of Beverly Hills and husband Harry Hamlin recently celebrated 22 years of wedded bliss. But a dark cloud followed their celebratory weekend, which seemed to irk the reality television personality.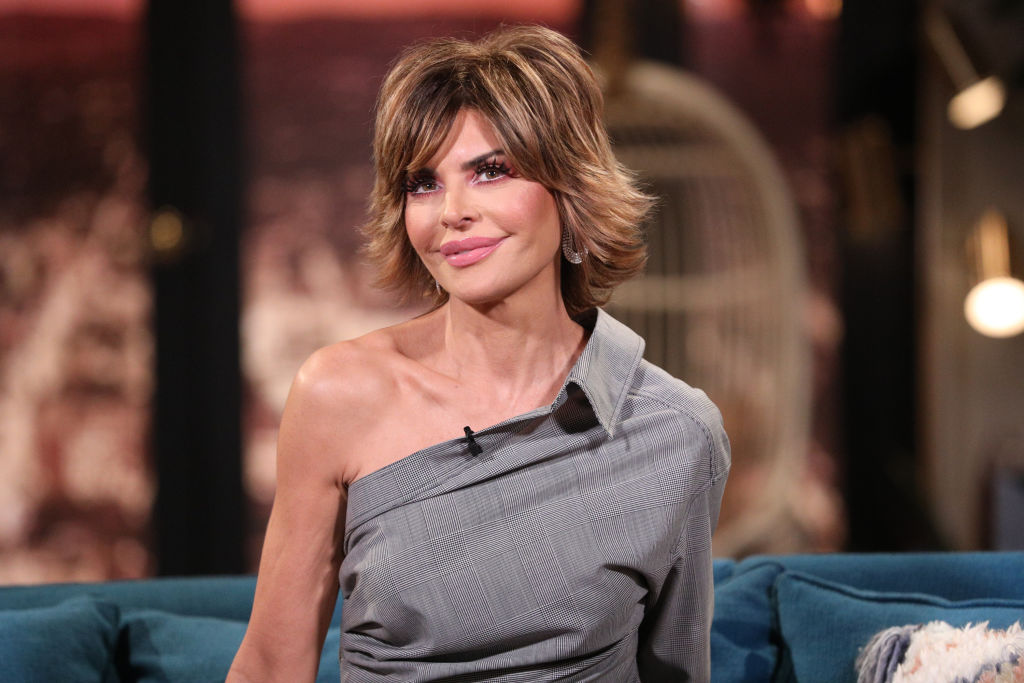 Despite being in the mood to celebrate their love, Rinna dogged a cheating rumor between Hamlin and actress Julianne Phillips. In between whale watching and hanging on the beach, Rinna took to Twitter to insist the rumor was nonsense. And that Hamlin and Phillips never had an affair.
While that move may have quieted the gossip mill, she felt the need to reaffirm that the rumor was false. She posted to her Instagram story to show how silly it was.
This isn't the first time Hamlin got dragged into drama
When this season of RHOBH began, Rinna stirred the pot by talking about how she and Hamlin ended up together. She said Hamlin was married to actress Nicollette Sheridan, who allegedly cheated on him with singer Michael Bolton. Rinna insists this is what ended Hamlin and Sheridan's marriage.
Not so, Sheridan shot back on social media. "FAKE NEWS! Harry and I ended our marriage nose to nose in Canada…Michael was a long time friend that was invited to our wedding…Happy Harry found happiness with housewife," Sheridan tweeted.
Hamlin ended up tweeting, "Re Fake News! What's it called when your wife of one year suddenly goes to bed with a pop singer? …two weeks after your mother dies?? I did a lotta stuff with my wife 'nose to nose' but ending our marriage was not one of them!" And round and round they went.
This time was about Phillips
Somehow a fan rose the Phillips and Hamlin affair rumor from the dead. But Rinna was quick to address it. "To everyone still perpetuating the Rinna/HH/Julianne Phillips rumor, here's Julianne sharing the TRUTH again," Rinna wrote. She included a screen shot of Phillips refuting the rumor.
Rinna doubled down a few more times too. "Julianne Phillips did nothing leave her alone," she wrote. "You all can come at me for whatever you want I don't care Julianne and Harry need to be left alone they did nothing." Of course the fans all commented, but eventually the rumor seemed to fizzle out.
But Rinna brought it back to life
In an attempt to truly put an end to the gossip, Rinna either orchestrated or happened to have dinner with Phillips. She teased in her Instagram story that she was having dinner with a surprise person (and Hamlin).
Then turned the camera around to reveal Phillips and partner Mark Gurvitz. "Hi, guys, we're all having dinner," Rinna said. Phillips raised her glass and said, "Cheers!" Then Rinna asks Hamlin to go over and stand next to Phillips. "Harry and Julianne back together again," Rinna mocks.
Phillips adds, "Thank goodness, after all these years!" The couples laugh and seem to enjoy the fodder. Meanwhile, Rinna's next story entry shows her dancing with another woman to MC Hammer's "Can't Touch This" in the bathroom.
Check out The Cheat Sheet on Facebook!