Lisa Vanderpump from 'RHOBH' Shows What How Unresolved Grief Can Damage Relationships
Grief is complicated and unpredictable. Some people grieve the loss of a loved one openly and freely. Others shut down and try to push away overwhelming feelings of sadness.
Lisa Vanderpump from The Real Housewives of Beverly Hills endured a significant blow. Her brother committed suicide, which clearly devastated the restaurant owner. While cast members have expressed sadness for Vanderpump, they've also distanced themselves from her. Many have said Vanderpump withdrew from them. Others asserted she may have planted stories surrounding Dorit Kemsley's failed dog adoption.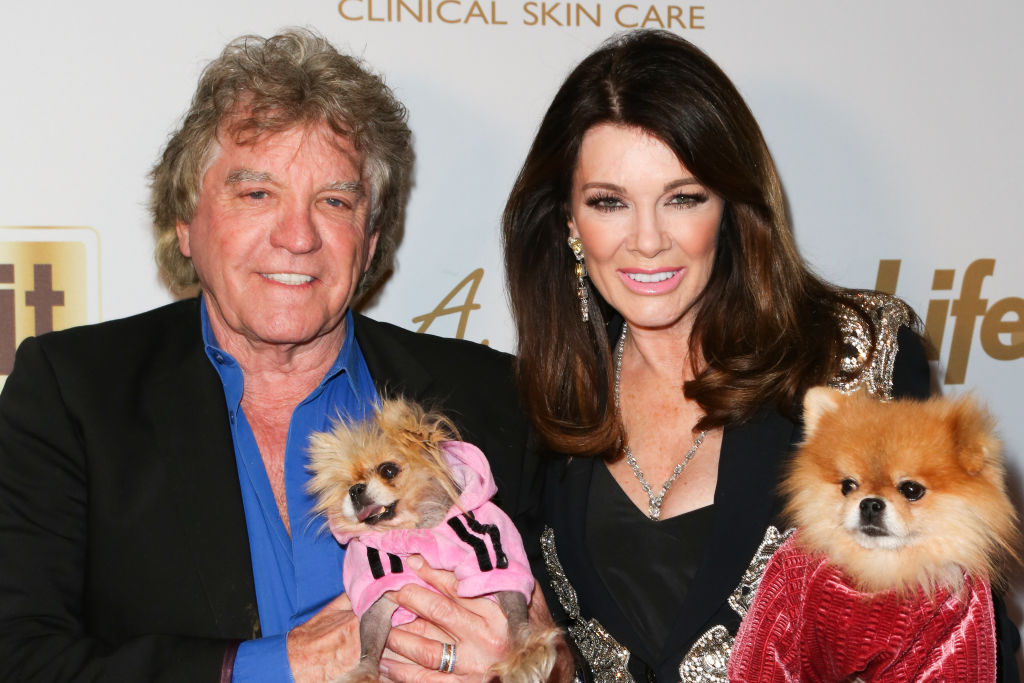 While the cast comes to terms with their fractured relationships with Vanderpump, hints of how Vanderpump is handling her grief may show that she's struggling. This struggle may be the reason why some of her relationships have fallen apart.
Vanderpump is devastated
She described the relationship with her brother as being twins, according to Bravo's The Daily Dish. Vanderpump said her brother Mark was her only sibling and 16 months older. "For five weeks I stayed home. Obviously, just being the two of us, we were more like twins," she said. "It's been incredibly difficult, but we have to keep moving forward and make the people that were so important in our lives proud as they watch down over us."
In addition to being flooded with grief, Mark's passing was completely unexpected. "This has come as a shock to us all. My brother and I had connected the day before this tragedy and I was completely unprepared for this. He was my only sibling and I am shocked and saddened by his passing," she said. Mark died on April 30, 2018, at age 59.
She tries to cope but…
During the season opener, Vanderpump often seeing struggling with her emotions. She has a conversation with her husband about dealing with the death. The couple agrees she needs to get on with life.
The "stiff upper lip" approach to emotional situations seems to be Vanderpump's way to manage challenging situations. She also tends to make jokes or passive aggressive digs under the guise of a joke. Doing this tends to frustrate or even anger friends.
Close friends understand Vanderpump is averse to showing emotion. "Lisa doesn't like to show emotion, so I was relieved to hear her open up about it," Kyle Richards wrote in her blog. "I think it's an important part of healing." Richards added that Vanderpump dug into her about a Tom Tom party, which caused tension.
The cast is upset with her
The cast discussed how distant Vanderpump was while filming. Also, Richards appeared on Live with Kelly and Ryan and said she no longer speaks with Vanderpump.
Most recently cast member Lisa Rinna talked about how the cast was felt deeply for Vanderpump on The Jenny McCarthy Show. However, Rinna expressed disappointment. "What I'm most disappointed in was that she didn't reach out to any of us," Rinna says. "I've known Lisa a long time. And the fact that she didn't reach out to me and say 'hey I am in pain.'"
Rinna says if Vanderpump would have taken a leave of absence the cast would have supported her. "But to not show up for work and not contact us for two and a half months, I'm so disappointed in that behavior," Rinna continued.
Vanderpump is likely dealing with unresolved grief
Loved ones may be subjected to an entirely different grieving process, especially in the case of suicide. "When things fall apart due to death by a completed suicide or homicide or addiction, the grief can be so vast and incomprehensible that one doesn't know where to begin," author Kristin Meekhof, author of "A Widow's Guide to Healing," wrote in Psychology Today. "And instead of unpacking this due to its intensity, they declare to themselves they will just move on."
Vanderpump's desire for stoicism during a time of crisis may also be making life more challenging too. "Many people believe that if you have effectively mourned a loss you will then achieve closure," Mary Lamia, Ph.D. wrote in Psychology Today. "The notion that one mourns a loss and then gets over it, to the extent that emotions about the loss are not triggered in the future, is a myth."
She may also be showing symptoms of what happens when faced with complicated grief. Complex grief symptoms include numbness or detachment, bitterness about the loss, and lack of trust in others, according to Mayo Clinic. Other indications may be isolating or withdrawing from others or social situations. Also, having trouble carrying out a normal routine. Vanderpump continues to try to deal with her new normal She reportedly made a brief appearance during RHOBH premiere and left before interacting with the rest of the cast.
Check out The Cheat Sheet on Facebook!