Lisa Vanderpump News: SUR Facing Lawsuit After Food Poisoning Claim
Lisa Vanderpump might have run away from The Real Housewives of Beverly Hills reunion, but she wouldn't be able to escape a lawsuit if the claims turn out to be true. The suit involves the SUR establishment, which was made famous on the Bravo reality show Vanderpump Rules, and a woman that got terrible food poisoning.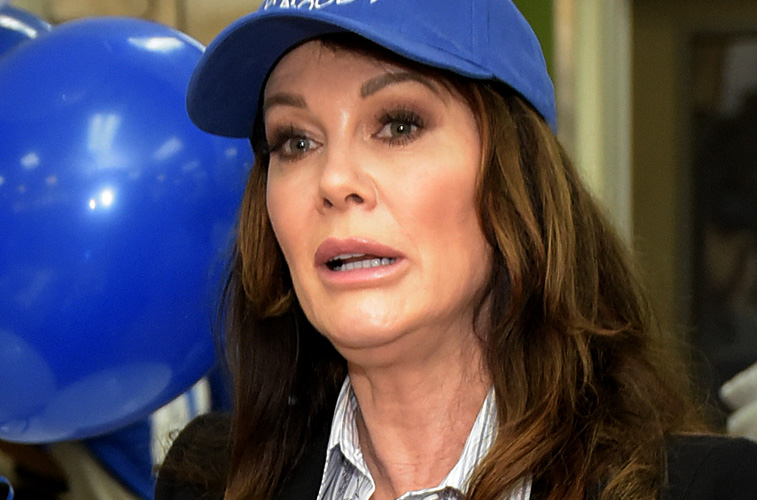 What Does The Lawsuit Against Lisa Vanderpump's SUR Claim?
According to documents obtained by The Blast, an unnamed woman contracted food poisoning while eating at the West Hollywood restaurant on August 19, 2017 that resulted in her vomiting and even defecating on the spot.
The woman making the claims says she ate "white fish covered with an orange cream sauce on her plate, along with broccoli and potatoes."
"One hour into eating her meal, [her] head suddenly whipped back, causing her body to move backwards as well, as she felt a hot sensation rise from her stomach, into her chest and then into her throat that she was unable to control," the suit alleges.
The horrific-sounding experience didn't end there as the claim adds: "Her head came forward while vomit filled her mouth, and [she] began vomiting profusely." After falling on her knees, "she continued to vomit and also defecate through her clothing."
While on the floor, the suit also claims that SUR staff did not offer any assistance and only threw water on her. Finally, someone called medical services and she was transported to Cedars Sinai Emergency Department where she spent three days in intensive care and a total of five days in the hospital.
Has Lisa Vanderpump Reacted To The Horrible News?
Vanderpump did not officially make a public statement following this lawsuit, but the former RHOBH star's SUR co-owner did talk to People about the claims.
"SUR has been in business for 15 years and serves over 150,000 patrons a year," Nathalie Zapata told the publication. "Nothing is more important to us than the care and enjoyment of our patrons. We have maintained our 'A' rating from the department of health and regular checks from the health department. We have no record of this ever happening from two years ago in 2017."
Zapata says that their attorneys are already looking into the complaint about the incident that happened 24 months before. However, they are not so sure that event actually occurred.
"If someone had vomited and defecated on the floor, it would have immediately been reported to the health department and would have been on our cameras or others," Zapata added.
Will This Lawsuit Be Featured on 'RHOBH' or 'Vanderpump Rules'?
Vanderpump Rules wrapped up production a week before the claim was made legally and it's doubtful that this would be featured on the Bravo reality show. Vanderpump has always been protective of her image and her establishments, carefully not drawing any negative attention to them.
It's obvious that this incident will not be featured on RHOBH as the businesswoman quit the show following a fallout with the rest of the ladies.
"The last year was a very negative year for me," she told Extra back in June. "I feel like we're moving forward. They have had their resolution. I just had a horrible time with the show and the women. It was a very sad time in my life and it wasn't made any better. I just decided to walk away."
On the night of the Season 9 finale, Vanderpump shared a video on Instagram with the following caption: "The Pump has left the building. Thank you to all of you for your support for 9 years."