Lisa Vanderpump Says This 'RHOBH' Housewife Gave Her the Worst Christmas Present Ever
Lisa Vanderpump quit The Real Housewives of Beverly Hills because she wanted to run away from all the drama. At the time, the restaurant mogul was going through a complicated time in her life processing the death of her brother. Vanderpump's headspace was elsewhere and the fighting amongst the RHOBH cast seemed too overwhelming.
A year after the British housewife abandoned the show, her state of mind is apparently in a good place once again. Vanderpump dragged herself back into the RHOBH drama by shading a former co-star.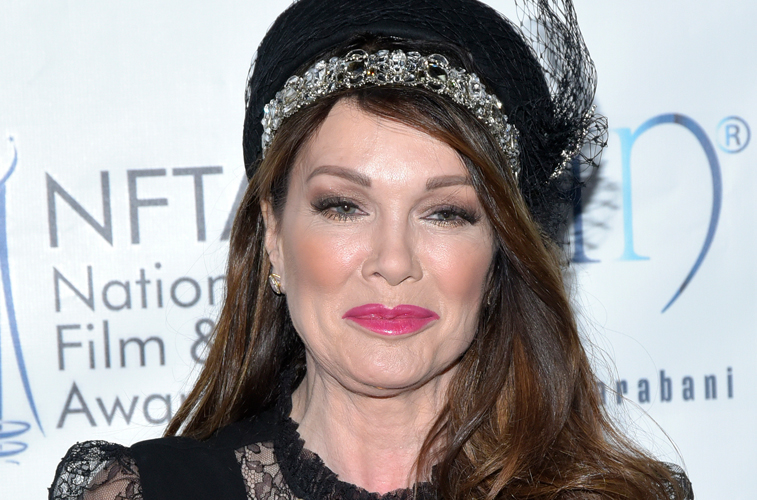 The TMZ Tour caught Vanderpump as the roamed L.A. and asked her about the worst Christmas present she has ever received. Vanderpump did not miss a beat and called out a housewife for their gift.
"It has to be from Kyle Richards," Vanderpump said. When the tour guide asked what it was she added, "I don't know, I never opened it."
Lisa Vanderpump comes face-to-face with Kyle Richards
The prior shade was not the first time Vanderpump came after Richards. During BravoCon many reporters asked about their relationship following their fallout during season 9 of RHOBH. The ladies stopped being friends when Richards suggested Vanderpump was leaking stories to the press.
During one of the panels, Richards said she had run into Vanderpump at a restaurant in Beverly Hills.
"I've seen her twice in Neiman Marcus, and at a restaurant last week," she revealed. "I said to the hostess, 'Are you kidding me?' Then we said, 'Hello.' I mean, 'I said hello.'"
Richards hinted that Vanderpump was not too cordial with her during their encounter. During a separate interview, the animal activist talked about that same moment.
"That was just perfect for me," Vanderpump told Us Weekly about the run-in with Richards. "It's just when, if it's a friendship, then you know, I wouldn't experience what I experienced the year before. If it was a real friendship."
Vanderpump also addressed rumors that she was avoiding her former castmates during the convention dedicated to the Bravo network.
"We were on different times. I was on with Vanderpump Rules. This is typical of Kyle — she would always sling something at me!" Vanderpump told People. "How could I run away from her? I'm with Vanderpump Rules. Bravo knows what they're doing. They know where to schedule us and tells us where we're going. So don't flatter yourself, sweetie!"
Will Lisa Vanderpump return to 'RHOBH' in the future?
Although Vanderpump left RHOBH, she has hinted that Bravo has talked to her about a possible return in the future.
"Bravo, even you know, said to me, 'What about in the future?' I'm like, This is now," Vanderpump told Us Weekly. "And that's then. I'm really in a different place in my life now."
Richards was asked if she would be cool with her former friend returning to the franchise.
"You know what, I am always nostalgic when people ask [about] the original cast from season one," Richards told Entertainment Tonight. "Of course, I'd love to have any of them back."
The Real Housewives of Beverly Hills is expected to return in 2020 on Bravo.