'Little People, Big World': Amy Roloff Admits Her Kids Wanted Her and Ex-Husband Matt Roloff to Get Back Together
Amy and Matt Roloff's relationship has greatly changed since Little People, Big World first started. The two seemed to have a great relationship that spanned nearly 30 years, as they raised four kids together and took care of the family business, Roloff Farms. Unfortunately, their love seemed to fall apart at the seams, and they officially divorced back in 2016.
Several years have past since Matt and Amy separated, and they've both moved on with serious significant others since. Zach, Jacob, Jeremy, and Molly seem to get along with Matt and Amy's new lovers, but it turns out they may have hoped that their parents would get back together. Here's what Amy said.
Amy Roloff admits she has a lot of regrets in regards to the divorce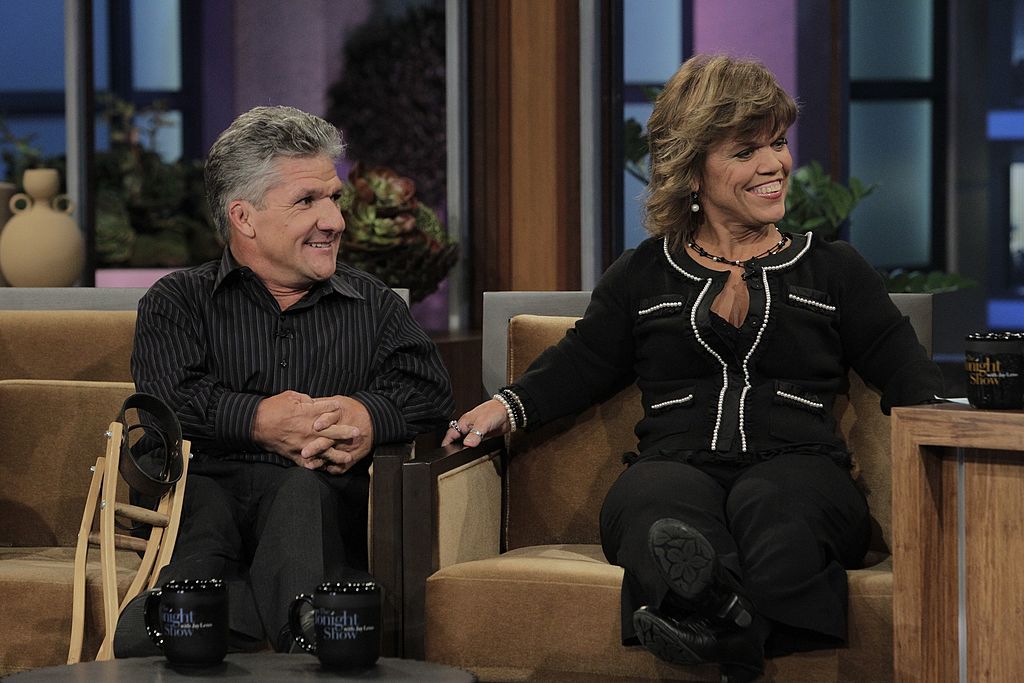 Divorce is never easy, and it seemed to really affect Amy Roloff. She has a new autobiography, A Little Me, coming out soon, and it gives some serious detail regarding how she really felt when she and Matt went their separate ways. While the divorce was ultimately for the best, Good Housekeeping notes she has a few passages on all of the regrets she still holds on to.
"Just saying the words I'm divorced still takes my breath away sometimes. It saddens me that my relationship had to end. It was a living death, and there are moments I feel like I'm still grieving a loss," she wrote. Amy also added that divorce made her feel like "a complete failure" at first and she regrets "keeping a lot of my thoughts and feelings to myself instead of expressing them in a constructive way. I regret that I was on the defense a lot instead of being more proactive." She still believes in the power of love and the sanctity of marriage, however — and she's open to getting remarried if everything aligns as it should.
Evidence suggests the Roloff kids were hurt by the divorce
Divorce isn't just hard for the couple going through the separation. It can also cause a lot of tension within a family, and that seems to be what transpired for the Roloffs at first. In Touch Weekly reminds us Amy had a hard time accepting Caryn Chandler as Matt's girlfriend, and Zach Roloff also wasn't too keen on the idea at first. As he said on the show, "Caryn's part of the Roloff Farm operation. As far as their relationship goes … I don't have anything to say about it. My parents are divorced, so yeah."
Jacob Roloff, the most infamous and outspoken member of the family who refuses to take part in filming the show anymore, also was allegedly hurt by the divorce. And it also may have caused a huge rift in his relationship with Matt. An insider told Radar Online, "I think when his parents divorced he put a lot of the blame on his dad. His mom was hurting for a long time, and he believes Matt was the sole cause of that — like his dad is the one that blew up the whole family."
Amy admits her kids wanted a reconciliation between her and Matt at first
In a recent interview with Us Weekly, Amy and Matt got candid about their life post-divorce — and Amy explained how the kids really felt when the separation was brand new. The publication asked the ex-couple if the other Roloffs hoped for a reconciliation, and Amy admitted, "I think in the beginning, maybe they hoped. … I think we're just doing our best with the relationships that we're now in or have been in. We're doing our best not to shove it in their face or anything."
Amy also added that her boyfriend, Chris, is "the new guy on the scene," and her kids may have been worried about the relationship at first. Now that they've been together for a few years, though, everyone in the family has come around. "He loves my family, he loves my kids, so I'm very happy about that," Amy said of Chris.
Check out The Cheat Sheet on Facebook!