'Little People, Big World': Amy Roloff Just Proved She's Done With the Negative Instagram Comments
We've been watching the Roloffs for 14 years, and while a lot has changed for the family, they've been just as endearing as ever all throughout Season 14 of Little People, Big World. While Matt and Amy Roloff are no longer together, they've been doing their best to coexist on farm property and figure out what to do with the beloved Roloff Farms in the wake of their divorce. Unfortunately, many fans have grown tired of Amy, as she still hasn't made a decision regarding what she wants to do with the property. And viewers are unleashing on her via Instagram.
There are many negative comments littered throughout Amy's 'gram, but it seems she's not sitting back without adding her own thoughts in. Here's what she's saying back to the trolls.
Fans keep slamming Chris Marek on Amy's Instagram, and she's had enough
Chris Marek has proved to be quite a polarizing figure in Amy's life. After her divorce, she met Chris while attending a singles mixer event — and the two hit it off immediately. Now, it appears they may be looking at a permanent future together, too. Chris mentioned recently on the show that while he's never seriously considered marriage in the past, he could be into it now — and Amy's said multiple times that she believes she's ready to hear wedding bells once again.
Unfortunately, it seems not everyone's a fan of Chris, and they're making it known on Amy's Instagram. In Touch Weekly reports a fan commented on this photo of Amy and Chris, "I don't like Chris." To that, Amy actually commented back, "hmm… but you've never met him." Others also came to Amy's defense and claimed the original poster was just jealous of the happy relationship. "I love him and he makes you happy that is all that matters," another fan added.
She also struck back at a fan who told her to 'make up her mind' about the farm
Roloff Farms is at the center of one of the biggest storylines this season. Matt lives in a small home with girlfriend Caryn Chandler on the farm property, and Amy lives in the big farmhouse. Both Amy and Matt agree that the farm upkeep has become a lot of work as they age, and it may be best for both of them to part ways with the farm and do their own thing. Matt has made it known he's totally ready to sell — but every episode this season, Amy seems totally paralyzed with indecision.
Amy keeps promising fans on Instagram that her "big decision" is nearing, but fans are begging her to make up her mind. In Touch Weekly reports another one of her Instagram followers commented, "Make up your mind. You've always said the big house was yours. When Matt wanted it that was not an option. You can't have it all lady." To that, Amy clapped back, "I have and you'll see in the last episode. I don't think Matt has or will suffer. He'll be fine." If there was ever a nice way to tell a fan to relax and stop with the criticism, this would be it.
A fan called her storyline annoying, and she commented back to them, too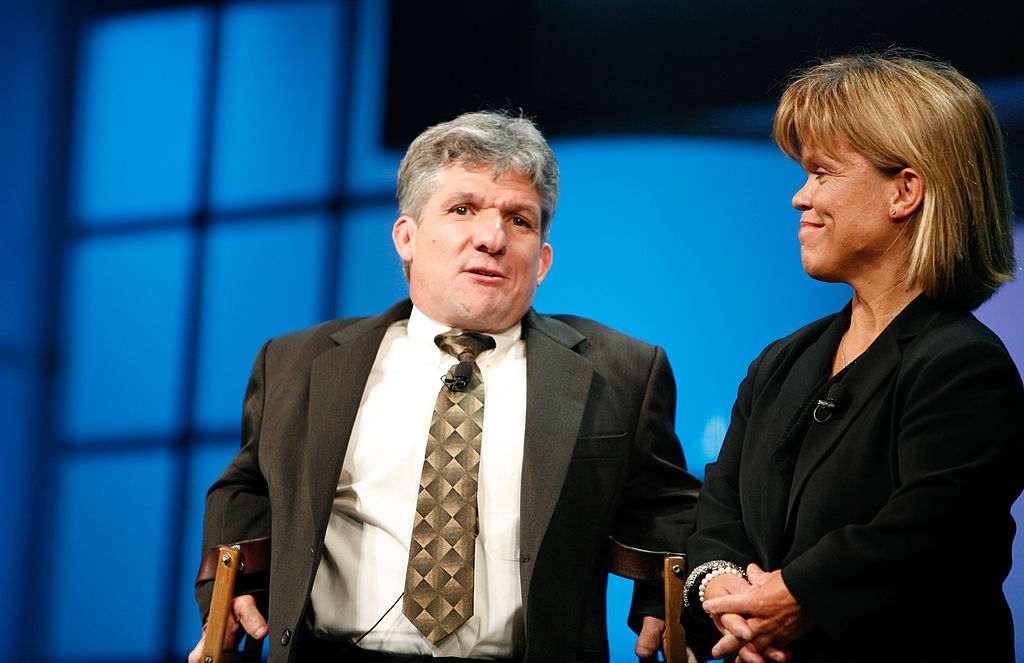 Aside from the one fan criticizing Amy for stringing Matt along without making a decision regarding the farm, another seemed to think the entire storyline was overblown and boring. In Touch Weekly notes another fan commented on her Instagram, "Like watching the show just [a] little annoying about farm sell it do something it's killing the storyline of your show. I'm at the point where do I even wanna watch it been [a] fan when first air 2006 [sic]."
Amy could have really unleashed some hate on another viewer griping about the farm situation, but she chose to answer as nicely as possible. "I know. That's what we kind of told the producers. We have more to tell. Here's to a possible season 15?" she commented back. Not only was this polite, but it also gave eager fans hope there's way more to come from the Roloffs in the future.
Hats off to Amy for handling her Instagram hate like a professional. We're all excited to finally hear what she decides to do with the farm as the current season nears its end.
Check out The Cheat Sheet on Facebook!