'Little People, Big World': Amy Roloff May Have Created a Rift Between Her and Her Kids
The Roloffs may be divided now, but we remember when they were one big, happy family when Little People, Big World first began. The tension between exes Matt and Amy Roloff was more severe than ever on the latest season of the show, too. As they discussed the fate of Roloff Farms where they both still reside, fans could tell that the distance between them was growing. And now, Amy just released her tell-all memoir that gives even more insight into why their marriage ended.
Amy holds nothing back in her book, A Little Me. And while many have shown their support for her sharing her truth, it appears she may have created a divide between her and her kids with what she wrote.
Amy Roloff made many scathing comments against Matt Roloff in her new memoir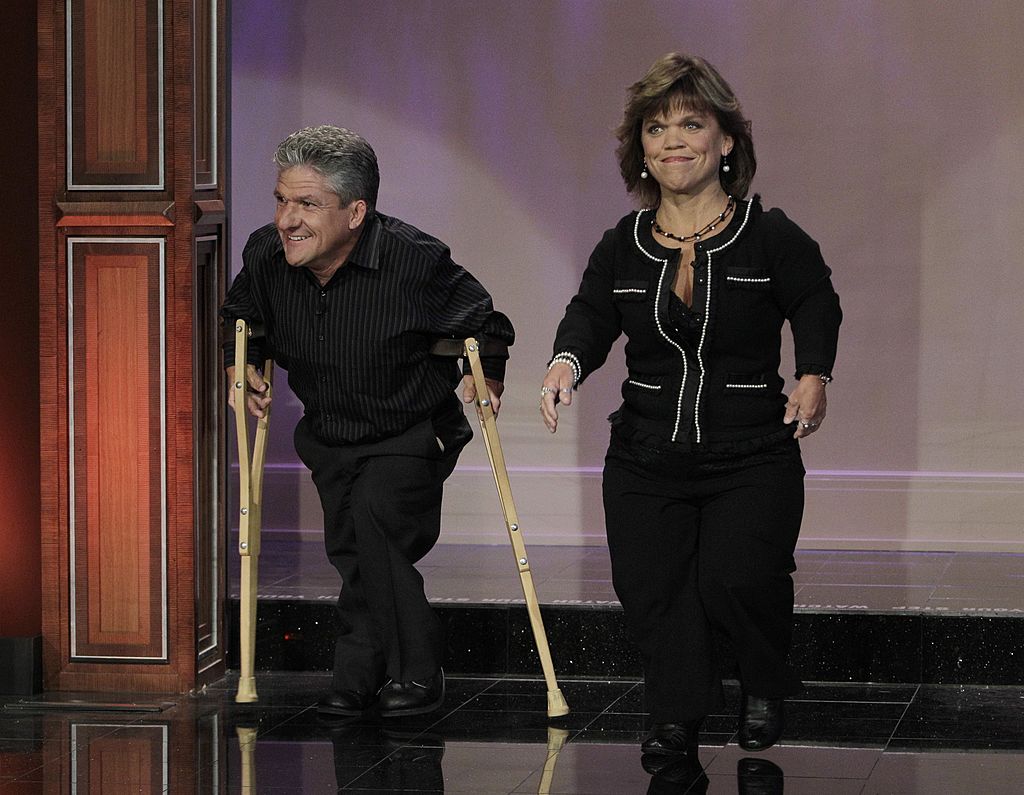 While fans may be used to seeing the sweet side of Amy on the show, she held nothing back in her memoir when it came to information regarding Matt and his girlfriend, Caryn Chandler. Caryn was a Roloff Farms employee prior to dating Matt, and according to what Amy wrote, Matt and Caryn had a relationship even before Matt and Amy were divorced. "Matt and our farm manager, who had been working for us a number of years by then, seemed to have more than just a working relationship or friendship," Radar Online reports Amy wrote. "I saw messages, pictures, and other things that should not have been shared between people who just worked together and were still married to other people. I was devastated."
Amy also went on to explain that Matt was exhibiting very controlling behavior while they were filming the show, too. Amy wrote that Matt's personality was "strong and domineering," and it hurt her feelings. Radar Online reports she also added, "Matt would get upset if, after filming and off camera, I'd be talking to the producers. I felt conflicted because he did it all the time."
Some of her fans think she went too far
Amy certainly has people in her corner — but many LPBW fans think her slamming of Matt was way too much in her memoir. As one of her fans commented on her Instagram post promoting her book, "Amy you should not have slammed your childrens father to the world. Its a private matter it certainly should have been discussed within the family,but thats where it should have remained … [sic]." Another added a comment along the same lines. "Too bad she slams Matt – almost bought it before reading that part. I like you both but I don't agree with that."
Hopefully, Amy listens to the positive comments instead of the negative ones, however. "Amy I do not need to read your book to know how Matt treated you. I have prayed for YOU for years…for God to show you the direction you need Togo because he, Matt, worked at putting you down [sic]," one of Amy's supporters added to the Instagram post. "And…the current relationship he is in, it is obvious she is a person who smiles while putting the knife in your chest [sic]."
It's suspected Amy's slamming of Matt may have created a family rift
Fans may have a lot to say about Amy's book, but what about her kids? Oddly enough, they haven't said anything at all about her memoir — but some believe this could point to a family rift. Radar Online notes Jeremy and Audrey Roloff as well as Jacob Roloff have written books — and they've all been promoted by the other family members. When it comes to Amy's memoir, however, none of her kids have mentioned it once on social media.
Perhaps Amy's kids just want to stay out of the drama and not take sides since the memoir is getting so much attention for the scathing words against Matt Roloff. And Amy recently posted a photo with her granddaughter Ember, Jeremy's daughter, which gives us a clue that relations between the family are just fine. Still, none of the Roloffs have mentioned A Little Me at all, which could mean there's more going on beneath the surface than we know.
Check out Showbiz Cheat Sheet on Facebook!