'Little People, Big World': Amy Roloff Proves She Can Still Let Loose Despite the Recent Criticism
We've been watching Little People, Big World for 14 years, and we've gotten to see a whole new side of Amy Roloff on the most recent season of the show. The biggest issue the Roloffs needed to tackle revolved around Roloff Farms, the family business. Following Matt and Amy's divorce, the two needed to decide if they both were going to continue living on the property — and Amy tearfully decided she would be the one to sell her half to Matt and leave it all behind.
Even more recently than the show, Amy put out her memoir, A Little Me. And between her actions on the show and what she said in her book, she's receiving a ton of fan criticism. Even with all the hate, she's still proving she's a force to be reckoned with and won't let anyone ruin her fun.
Amy fell under harsh critique for her new memoir, A Little Me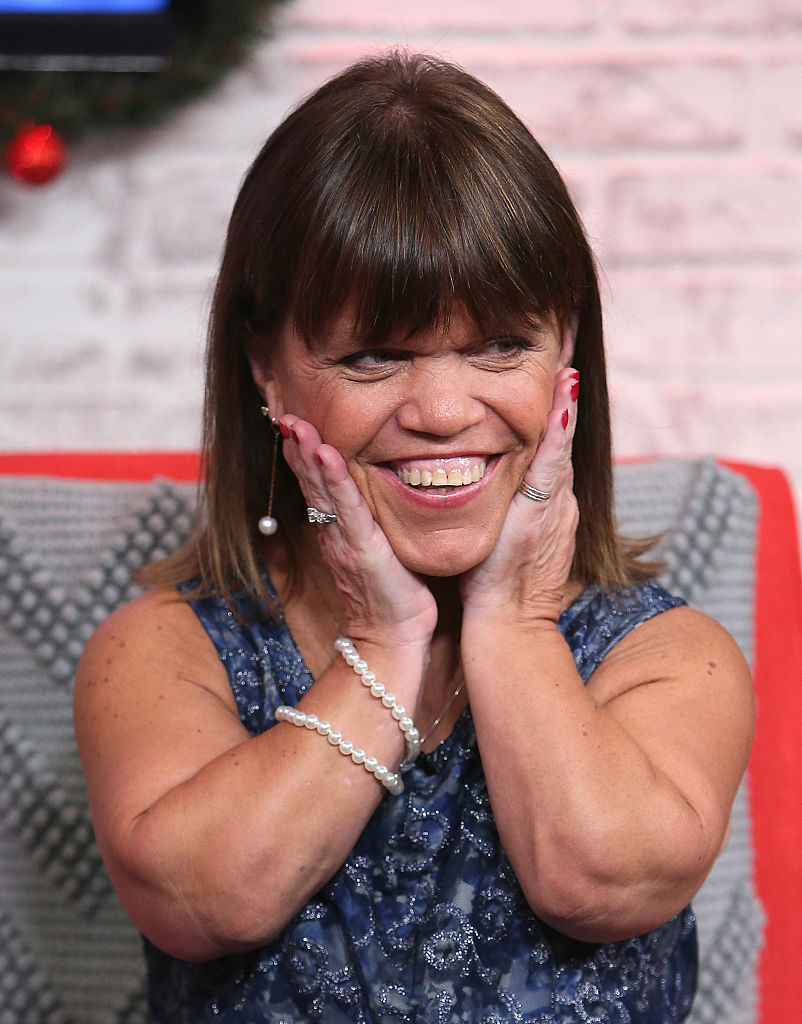 LPBW fans were excited to read A Little Me upon its release, but no one expected Amy to say what she said about ex-husband Matt. According to Amy, Matt had been exchanging inappropriate texts and photos with his current girlfriend, Caryn Chandler, back when he was still married to Amy. And the deceit was incredibly hurtful to the Roloff matriarch. "I saw messages, pictures, and other things that should not have been shared between people who just worked together and were still married to other people. I was devastated," Radar Online reports Amy wrote.
Amy also included other unsavory details about her ex-husband, like his domineering personality that few ever saw on the show. And while many stood by Amy's side and were happy she told her truth, others think she went too far. As one fan commented on her Instagram, "Amy you should not have slammed your childrens father to the world. Its a private matter it certainly should have been discussed within the family … [sic]."
Fans also criticized her for leaving her mom's side during illness
It wasn't just Amy's book that rubbed fans the wrong way. Amy also gave details about her mother's ailing health on her Instagram, and she took a family visit to see her mom and dad, too. "My mom isn't doing so well and I need to see them. Every moment is precious the older I get and the older they get [sic]," Amy wrote in this post. And in another post, Amy further explained that her mom had to "stay in the hospital a little longer" for a finger infection. "Her heart is weak but she is doing well considering. I was sad to have to leave already to come back home," she mentioned.
Amy received a ton of support in regards to her mom's health, but when fans saw photos of her vacationing with her boyfriend, Chris Marek, they weren't as kind. "If my mother was ill I would never leave her for a road trip!!! Hopefully you won't regret it," a follower commented on this photo of Amy's.
Amy's proving she's still living her best life despite it all
Her followers may have a lot of criticism for Amy, but the LPBW star isn't letting it get her down. Not only did she have a fabulous road trip with Chris that she documented on her Instagram, but she also posted photos of her and Chris enjoying local music with other mutual friends. Amy also posted photos from her son's fiancees' bachelorette party — and it looked like everyone in attendance had a blast. "What a fantastic night – a campfire on the beach – to celebrate @artbyizzyrock at her BACHORELETTE party w/ friends, sister-in-laws and I – the MIL got to tag along too. We had a great and special time! [sic]," Amy captioned her post.
Amy's certainly living her best life post-book release, and many of her fans are happy that she's kicking back for some summer fun. "Just love seeing all yours and Chris's travels and adventures!! Time for you to enjoy your life, please keep sharing with us!" a fan commented on the photo of Amy and Chris with their friends. Another kind follower added, "Absolutely love watching you live your best life. So inspiring."
Check out Showbiz Cheat Sheet on Facebook!