'Little People, Big World': Amy Roloff Revealed How Little Time She Spent With Matt Roloff Before They Married
In a world of Kardashians, Matt and Amy Roloff have proven to be one of the most wholesome reality TV couples still on our screens today. They began filming Little People, Big World with TLC to show viewers exactly how they go through daily life as little people. Fans got to see how they raised their children (only one has dwarfism) and held down the family business, Roloff Farms. Unfortunately, viewers were rocked when Matt and Amy announced their divorce a few years back — and now, we're seeing their patience wear thin with each other on the show.
It turns out Amy may not have been dating Matt for very long before they were engaged so long ago, either. Here's what she just revealed to her current boyfriend, Chris Marek.
Matt and Amy Roloff divorced after 27 years of marriage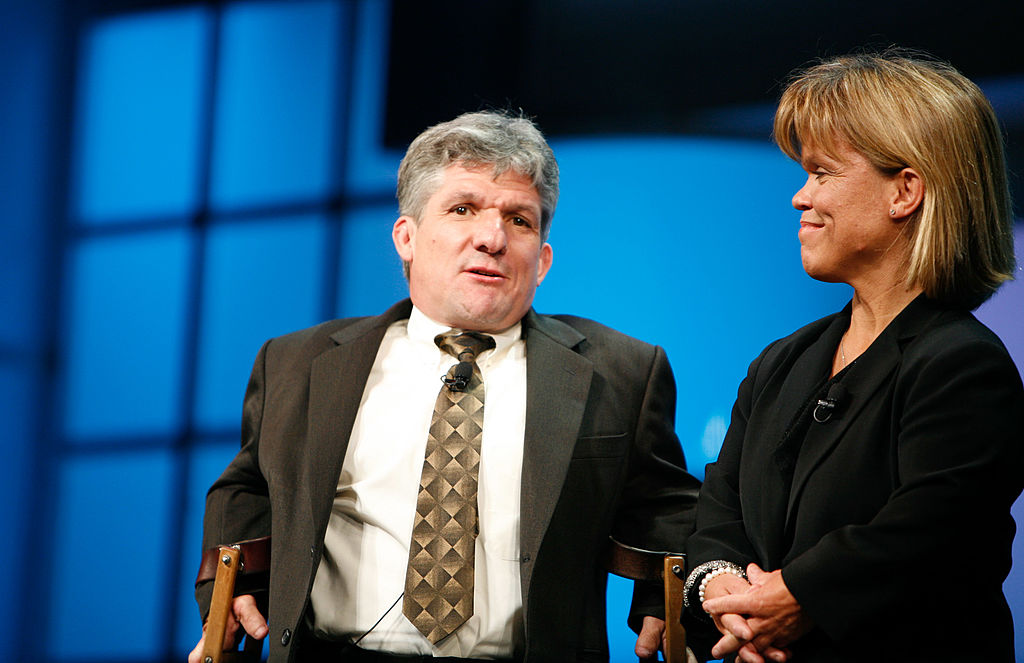 While Matt and Amy seemingly had a great marriage from the outside, there was a lot of conflict it seems many didn't know about. They announced the split in 2015 and stated that they would "continue to work side-by-side in the daily responsibilities for our many current ventures." Today, we know both Matt and Amy have new partners, though they both live on the farm property, which surely has its difficulties.
It seems the couple never saw eye-to-eye on certain aspects of their lives, too. As Matt wrote in the book, Little People, Big Values, "While Amy puts commitment at or near the top of her list, I would put it further down. Amy tends to be more of a committed-to-a-fault kind of person, while I see most commitments — with some very notable exceptions — as flexible and negotiable." Not only that, but Matt also noted that after they had kids, they realized they didn't have as much in common as they once thought, thus causing them to drift apart.
Amy stated she only saw Matt 'four times' before tying the knot
People states in an exclusive sneak peak to Tuesday's episode of the show, we see Amy and her boyfriend, Chris, going camping with their friends, Ron and Beth. The topic of marriage comes up — and Amy gives fans a bit more insight into her union with Matt that fans may have never heard about before. She says, "I met Matt at a conference. I saw him four times, [then] we were married. So dating Chris, I'm calling up my girlfriends and I'm like, 'What is dating?! I don't even know what the hell that is.'"
Amy's mentioned her reservations over dating in the past. She's discussed how she doesn't have much experience, and she's also stated a few insecurities she's had over her height. "I just never thought someone who is average size would be interested in me," People reminds us she said in a clip of the show. Thankfully, Chris is just fine with her height, and it seems her relationship with him has given her a lot of hope for the future.
She's hoping to remarry her current boyfriend, Chris
Now that she's been dating Chris for over two years (soon to be three), marriage is on the brain not only for LPBW fans, but also for Amy. People notes while on their camping trip, Ron asked Chris about his thoughts on marriage. "I mean, I saw a lot of examples of people that loved each other but could not live with each other. But I'm certainly not against marriage — I never thought I'd be this age and still single," Chris said. To that, Amy added, "I'm glad to see that you're not against marriage, because that would be a problem."
Amy then added that while she's divorced now, she still views marriage in a positive light. "And if by chance I get to do that again, I would still put everything that I can, as best as I can, to make it work," she added. And while Amy noted she doesn't want to push Chris into anything he isn't ready for, she'd be totally willing to tie the knot once again if he asked.
Check out The Cheat Sheet on Facebook!