'Little People, Big World': Amy Roloff Said Matt Roloff's Behavior Was Controlling and 'Impulsive'
We've been watching Little People, Big World for nearly 15 years, and the latest season has recently come to a startling close. While Matt and Amy Roloff started the show as a happily married couple with dwarfism, a lot has changed since then. Today, only one of their four children continues to be featured on the show — and Matt and Amy's relationship has seemingly completely deteriorated.
Matt and Amy divorced years ago, and Amy was visibly upset multiple times this season when it came to discussing selling Roloff Farms and moving on after their separation. Now, her new book, A Little Me, has even more information regarding Matt's behavior from her perspective.
Matt and Amy Roloff have had a seriously tense relationship since their divorce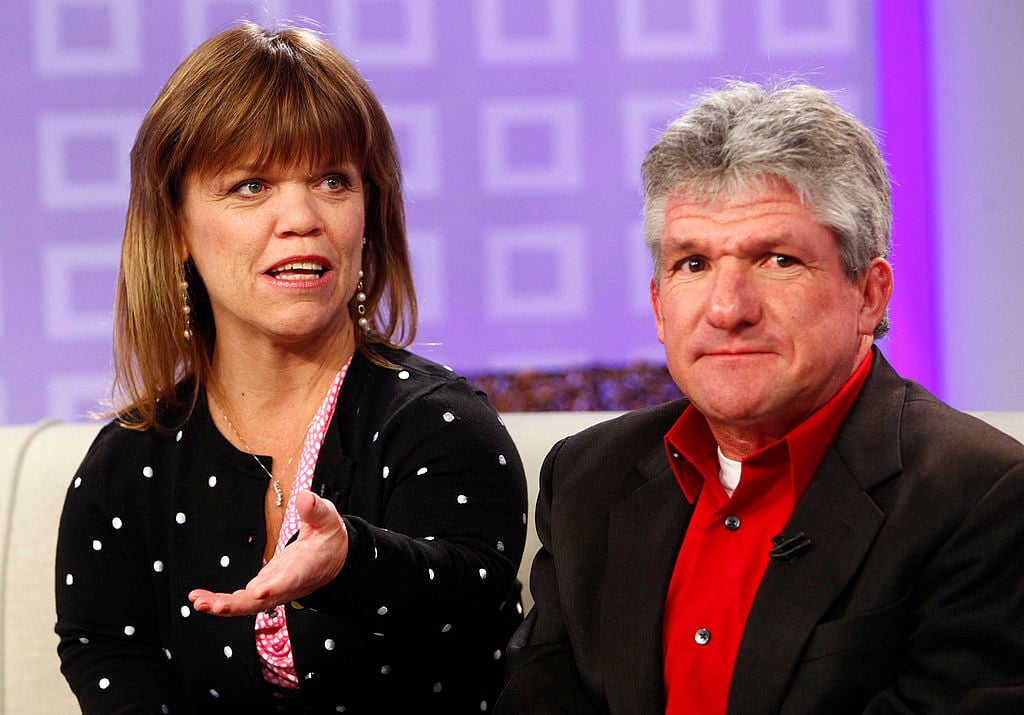 Many have commended Matt and Amy's ability to work together on Roloff Farms despite being separated — but it looks like a lot more was brewing between them than many thought. After they split, they both decided to stay on the farm property, as that was the agreement they came up with and it enabled them both to continue the business as best as they could. Amy stayed in the big house LPBW fans know and love, and Matt stayed in a smaller property with girlfriend Caryn Chandler, who was also a manager of Roloff Farms at one point.
While Matt and Amy managed to stay together for 30 years, they've noted before the many significant cracks in their relationship that grew with time. In the book Little People, Big Values, Matt wrote, "While Amy puts commitment at or near the top of her list, I would put it further down. Amy tends to be more of a committed-to-a-fault kind of person, while I see most commitments — with some very notable exceptions — as flexible and negotiable."
Their marriage also went south after they had kids, too. As Matt mentioned on an episode of the show, "Amy and I had some compatibility when the kids were born, but looking back after the kids were gone, we realized we don't really have a lot in common."
Amy wrote about Matt's demeaning behavior in her new book
Matt and Amy continue to do interviews today, and they've gotten candid about where they stand with each other after all is said and done. And in Amy's recent memoir, A Little Me, Radar Online reports she didn't spare any details regarding Matt's seemingly controlling behavior. As she wrote, "His words stayed in my mind and played with my emotions, and I sometimes became intimidated by Matt with his strong and domineering personality. I just didn't get the support and encouragement."
Not only that, but Amy went on to detail "impulsive" family decisions that Matt would make without ever alerting her, and Amy also suggested that Matt tried to make her distrust the camera crews. "Matt would get upset if, after filming and off camera, I'd be talking to the producers. I felt conflicted because he did it all the time. I wasn't sure what the issue was about me doing the same."
She also wrote scathing information about Matt's relationship with girlfriend Caryn Chandler
Since Caryn first entered the LPBW scene, Amy's made it clear how uncomfortable she feels around Matt's girlfriend — and she gives even more insight in A Little Me. Amy recounted feeling "betrayed" by Matt when she discovered he was spending a lot of time with Caryn, who worked on the farm at the time. "I saw messages, pictures, and other things that should not have been shared between people who just worked together and were still married to other people. I was devastated," Radar Online notes she wrote.
Unfortunately for Amy, she also added that she kept the bulk of her emotions inside as to not rock the boat — but this resulted in her taking it out on Matt in other ways while cameras were rolling. And this isn't the first time she's alluded to Matt betraying her with Caryn, either. On a Facebook Live video, Amy noted she felt like Caryn and Matt's relationship was inappropriate during her marriage, too. As for Matt, he has yet to comment on Amy's accusations.
Check out Showbiz Cheat Sheet on Facebook!