'Little People, Big World': Are Amy and Audrey Roloff's Personal Problems Bringing Them Closer?
The latest season of Little People, Big World may be over, but the drama continues on. The season finale left off with Amy Roloff making her decision on what she wanted to do with Roloff Farms — and we know she chose to sell her half to Matt. While the tearful ending left many shocked by her decision, nothing was more scandalous than what Amy recently revealed in her memoir, A Little Me. Some of her fans are still on her side, but many have told her how they really feel about her putting Matt on blast within the pages of her book.
It's not just Amy who receives critique, either. Audrey Roloff, the wife of Amy's son, Jeremy, has also been hit with tons of fan backlash as of late. And while we don't know too much about Amy and Audrey's relationship, it seems they may be finding a lot of common ground.
Amy Roloff has been scrutinized by fans for her memoir, A Little Me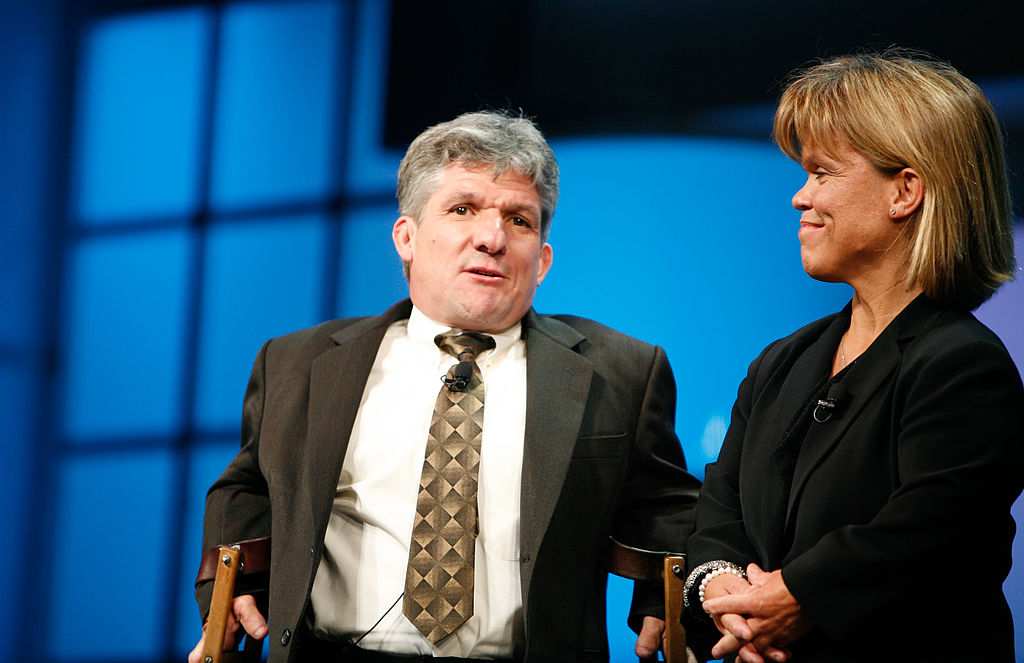 Amy Roloff held nothing back in A Little Me — and while many praised her for her bravery, others were appalled that she would share such personal family information with the public. Radar Online notes Amy called out Matt for having an inappropriate relationship with his now-girlfriend, Caryn Chandler, while their marriage was still intact. "I saw messages, pictures, and other things that should not have been shared between people who just worked together and were still married to other people. I was devastated," Amy wrote.
Not only that, but Amy also explained that Matt's personality wasn't as nice as he's portrayed to be on the show. Radar Online reports she wrote, "He may not have meant or realized how his words, businesslike attitude, and lack of compassion affected our relationship and me. But they did."
Fans weren't loving what Amy wrote, however. "Amy you should not have slammed your childrens father to the world. Its a private matter it certainly should have been discussed within the family … [sic]," a follower commented on this Instagram post.
Audrey Roloff has also been criticized for not being real about her marriage
Amy's certainly not the only Roloff who fans have called out. Audrey and Jeremy Roloff have a book of their own — A Love Letter Life — which explains the entirety of their love story and also offers marriage advice. Not only that, but they've built an entire empire off of their marriage, as they offer even more resources on their Beating 50 Percent website.
Audrey and Jeremy have only been married since 2014, however, so fans are failing to take their advice seriously. While Audrey's carefully-designed Instagram makes her life appear perfect, LPBW fans have made it known that they'd rather see something more real from the couple than what they're currently getting.
As one fan commented on this Instagram post, "I think it's hard to see the overly loving and adorable and madly-in-Love photos day in and day out from you both. They come non stop as though that marriage life is non stop." Others mentioned on the same photo that Jeremy and Audrey were "difficult to relate [to] on a serious level."
Amy reached out on Audrey's recent Instagram post
Audrey recently got more candid than usual with her Instagram followers. In this post, she detailed how the last few weeks have been particularly trying times for her and Jeremy's marriage. "We fight, struggle, cry, and face challenges just like anyone," Audrey captioned her photo of her and her spouse. "I'm saying this here because if you look at my Instagram feed from the past 3 weeks you don't see the long tearful conversations, the hurtful remarks, the compiling complaints, the critical spirits, the prideful inner dialogue, or our unloving and disrespectful attitudes."
Many praised Audrey for her honesty — and Amy also took to the comments to agree with everything Audrey posted. "Life is real. We usually show the Best on IG and you're right. There is a lot more that's also real behind the scenes others forget about and don't see," Good Housekeeping notes Amy commented.
Everyone makes mistakes and has human moments, and it seems Amy is here to give Audrey a virtual hug over it all. And since the two of them also attended a bachelorette party together recently, we're thinking they may have had time to get even closer there as well.
Check out Showbiz Cheat Sheet on Facebook!