'Little People, Big World': Did Matt Roloff Ever Cheat on Amy Roloff? Why Some Fans Think So
Fans have been keeping up with Matt and Amy Roloff for years thanks to TLC's Little People, Big World. When the show first began, it chronicled the lives of the little couple, life with their four children, and their work on Roloff Farms — but family dynamics have since seriously shifted. Not only are all the Roloff kids grown and beginning families of their own, but Matt and Amy are moving on in separate directions, as they divorced a few years back.
The divorce hasn't been easy, especially for Amy — and fans have wondered if more happened than meets the eye. Here's why some suspect Matt cheated on Amy during their marriage.
Matt wrote about differing views of commitment from Amy in a book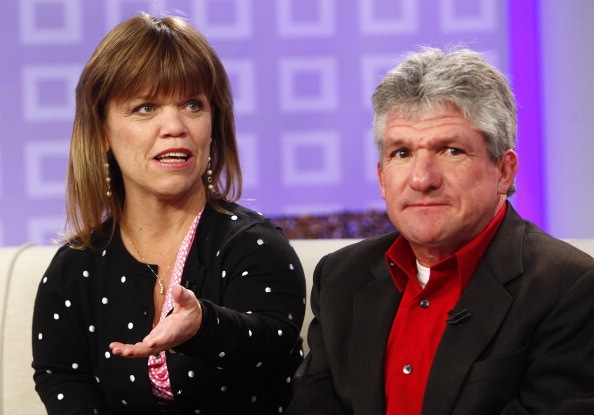 Fans of Little People, Big World never thought Matt and Amy would divorce — but it seems the two may not have been as compatible as fans thought. In Touch Weekly notes on an episode of the show, Matt discussed how he feels way more connected to his current girlfriend, Caryn Chandler, than he did with Amy. "Amy and I had some compatibility when the kids were born, but looking back after the kids were gone, we realized we don't really have a lot in common," he said. Matt also went on to call him and Amy very "different people."
While talk of differences didn't raise any red flags, there was one thing Matt mentioned in the couple's 2007 book, Little People, Big Values, that did. In Touch Weekly notes he wrote, "While Amy puts commitment at or near the top of her list, I would put it further down. Amy tends to be more of a committed-to-a-fault kind of person, while I see most commitments — with some very notable exceptions — as flexible and negotiable."
Fans find it suspicious that his current girlfriend also works on Roloff Farms
Both Matt and Amy have significant others they love very much, but fans were extra suspicious when they realized Matt's girlfriend, Caryn, was a manager on Roloff Farms. It turns out she helped with pumpkin season for a decade and knew both Matt and Amy quite well before dating Matt. And Amy has expressed her discomfort with Caryn dating her ex-husband before. As Good Housekeeping notes Amy said on the show, "Caryn has been part of pumpkin season and managing it for a long time and does a great job. But knowing the relationship between Matt and Caryn, and to know that they're dating … You know, to work beside Caryn, it's not healthy for me."
Matt has also spoken about how he felt lucky to have met Caryn right on the farm. As he said, "So I think we just sort of realized, 'Wow a person that I care about is right under my nose,' and suddenly it's very sort of different. And Caryn is a super amazing companion."
Amy has also noted that there's plenty of 'past baggage' between her and Matt
Amy has made it known how difficult it's been for her working with Matt and Caryn on the farm. Not only has she stated the mental strain of it all, but Good Housekeeping notes she also mentioned something that made many speculate that there could have been a cheating scandal. As she said on an episode of the show, "Having to interact with Caryn about this, I have to take a little moment to process this. It will always be difficult for me … It takes everything I have not to bring up that past baggage and apply what's happening now." Some fans thought the "past baggage" could have been unfaithfulness on Matt's part, but we may never know.
So far, there's been no concrete evidence that Matt ever cheated on Amy, however. And it sounds like they both agreed that their marriage just wasn't working out, thus they went their separate ways. Fans hope they're both finding fulfillment in their new beginnings with their significant others.
Check out The Cheat Sheet on Facebook!