'Little People, Big World': Fans Are Expressing Serious Disappointment on Amy Roloff's Instagram
It's hard to believe another season with the Roloff family on Little People, Big World is soon coming to a close, but we've seen a lot occur in the family's lives thus far. Matt and Amy Roloff are clearly still dealing with their interpersonal drama, as the fate of the Roloff Farms property remains uncertain. And while they've both moved on from their divorce with significant others of their own, it seems there's still the struggle to get along since they're both still living on the same land.
As far as how fans feel about the current season, they're expressing a lot of disappointment after the most recent episode. Here's what they're saying on Amy's Instagram.
Fans remain unimpressed with Amy Roloff's boyfriend, Chris
Amy Roloff and Chris Marek have been together for years, and it looks like they may be in it for the long haul as a couple. While the divorce was very hard for Amy, she's mentioned multiple times in the past that she's willing to give marriage another shot — and Chris seems open to the idea as well. Pop Culture notes in a recent episode of LPBW, Chris was also seen getting to know Matt Roloff. The two got along better than anyone expected.
Unfortunately, fans of the show have a lot of negative things to say about Chris. On a previous episode, Chris was seen getting upset with Amy for not being on time to meet with him, and fans warned this wasn't a good sign for the future. And on Amy's recent Instagram post, fans are at it again with the negativity toward him. "I don't like Chris," one of her followers commented. And below that, another added they believe he's just in it for the "money" and "publicity."
They're also aggravated she still hasn't made a decision on Roloff Farms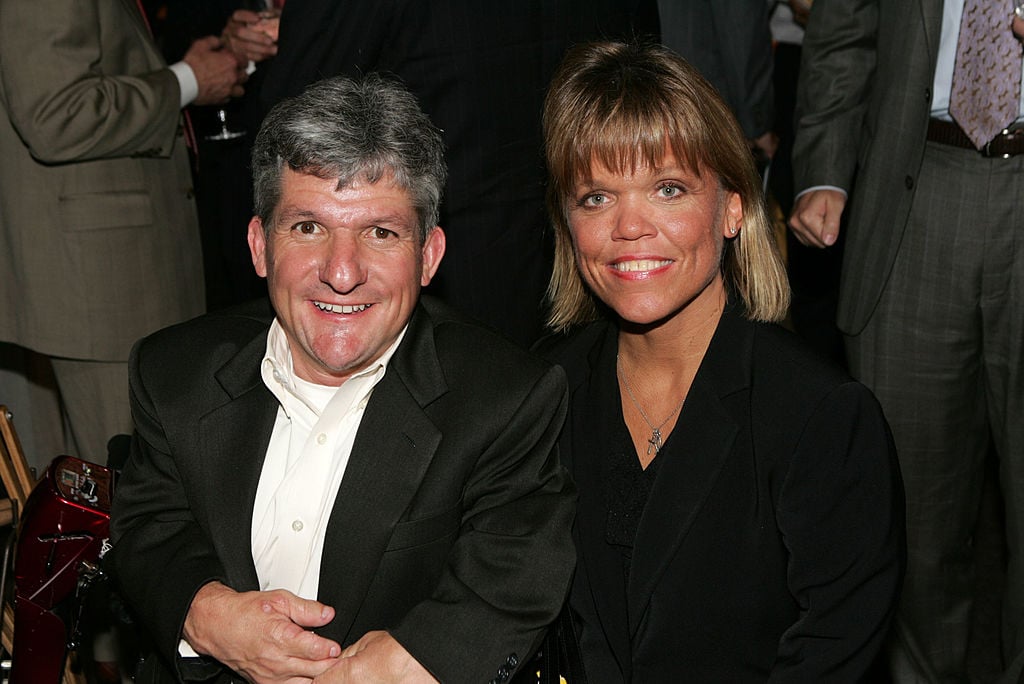 It's not just Amy's relationship with Chris that's rubbing fans the wrong way this season. They're also expressing increasing frustrations with her inability to commit to a decision regarding the farm. For this whole current season of LPBW, fans have watched Matt and Amy bicker over what to do with the Roloff Farms property. If it was up to Matt, he'd sell the whole thing and be done with it, but the decision is a more difficult one for Amy. The farm's been her home for decades, and she still hasn't made her "big decision," as she calls it on Instagram, known to the public.
Fans commented on Amy's recent Instagram photo of her and Chris that they're sick of waiting around for her decision, however. "Make up your mind. You've always said the big house was yours. When Matt wanted it that was not an option. You can't have it all lady," one fan wrote. And another added that all the waiting around is "killing the storyline" and making them not to watch further.
Fans appear to like Matt and Caryn more as a couple than Amy and Chris this season
Fans may gripe about some aspects of the current season, but there's no doubt the viewers are invested in the Roloff's storyline. We're not just seeing Amy on the screen these days, either. Fans can't wait to see how Zach and Tori's lives change with the addition of the new baby later this year. And viewers also seem to be fans of Matt and his girlfriend, Caryn Chandler, as well.
On the same Instagram photo, one fan slammed Amy by claiming that Matt and Caryn are "so real. Get over it, stop being so selfish." And while there's certainly tension between Amy and Caryn on the show, other fans took to Matt's recent photo of him and Caryn on vacation to show their support for how they've presented themselves this season. "Matt you are one lucky guy. Caryn is such a beautiful woman her smile can brighten any room she is in," a fan added.

Check out The Cheat Sheet on Facebook!