'Little People, Big World': Is Zach Roloff Distancing Himself From Parents Matt and Amy Roloff?
A new season of Little People, Big World is back — and we're all ready to see what the Roloff family is up to next. From certain key family members leaving the show altogether to Matt and Amy Roloff's divorce, a ton has changed over the years. And now that Zach Roloff is all grown up, married, and having kids of his own, it seems his relationship with parents Matt and Amy might be starting to shift as well.
Recently, Zach mentioned a few worrying details on the show — and some may be wondering if it means he'll be slowly distancing himself from his family in the future. Here's what's happening and what we think.
Zach Roloff expressed annoyance by the drama going on between Matt and Amy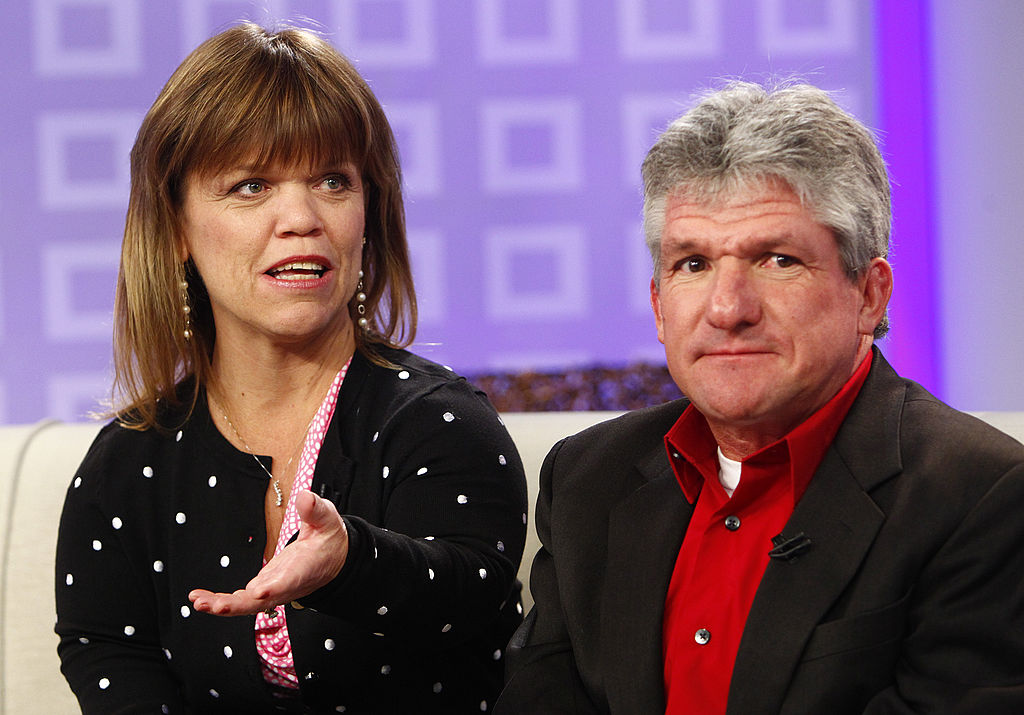 Matt and Amy Roloff seemingly had a happy marriage for nearly three decades — but after their divorce, fans noticed a ton of tension between them. They both manage Roloff Farms and live on the property of the family business. And so far this season, we've heard Matt and Amy discuss the possibility of selling the beloved farm so they can both move on from the separation and finally find peace.
Unfortunately, all of the talk of what will happen with the farm seems to be wearing Zach Roloff down. PopCulture notes he said during the episode, "The farm has drama attached to it, and my mom and dad are drama. I've learned that as I get older, it can be very emotionally draining to get wrapped up in their roller coaster." And while he's mentioned in the past that he'd be quite sad to see the farm go (it was a pivotal part of his childhood), he now seems like he's totally done having conversations about the fate of the property. As he said, "I don't wanna get caught in the middle of it. It's their deal."
Zach and his wife, Tori, may find they want to raise their son off-screen
Fans absolutely adore Jackson Roloff, Zach's son he shares with wife Tori Roloff. Jackson has the same type of dwarfism that Zach does, and People reports on the latest episode of the show, Zach and Tori were encouraging baby Jackson to start walking. "Jackson's just like a completely different baby than I was. It's so fun seeing your kid advance and learn something new," Zach notes. "Jackson is killing it, being a dwarf and everything. He's just doing his thing, developing along nicely and hitting all of his milestones."
Now that Jackson is approaching his second birthday, we're wondering if Zach and Tori have any second thoughts about being on another season of the show. We can't forget that Zach's twin, Jeremy, chose to leave the show after his daughter was born, and we rarely see the other Roloff kids, Jacob or Molly, either. Zach's the only family member aside from Matt and Amy who's remained a central player on-screen — and perhaps the drama with his parents as well as his son getting older will be enough for him to change his mind.
Will Zach distance himself? It seems unlikely
Even with Matt and Amy's drama and his son growing up fast, we doubt Zach will actually leave Little People, Big World or distance himself from his parents completely. Zach may have his gripes about his parent's drama, but at the end of the day, he still seems incredibly close with them. Matt recently posted a photo of Jackson to Instagram and noted he spent "every day" with his grandson. And Amy also noted she recently went to Zach and Tori's home "to see the cousins/grandkids playing. Oh just melt my heart."
Rather than Zach keeping his distance from his parents, it seems much more likely that the show is playing up the farm drama for the viewership. Either way, fans love the Roloffs and would hate to see any rifts in the family — so we're all hoping the drama gets sorted out through the season.
Check out The Cheat Sheet on Facebook!