'Little People, Big World': Matt Roloff Just Explained What Really Happened With Roloff Farms
Another season of Little People, Big World is in the books, and Amy Roloff finally made her decision regarding what she wants to do with her half of Roloff Farms. We can't forget that the farm became divided between Matt and Amy after their divorce. While Amy chose to stay in the big house she always lived in, Matt resided in a smaller home just 500 feet away on the same property with his girlfriend, Caryn — and that certainly created a lot of tension on the most recent season of the show.
Now that all major decisions have been made, fans seem to still have questions about what's really going on with the property. Thankfully, Matt has taken to Instagram to further explain that fans who watch the show aren't getting the full story.
Amy Roloff explained her decision to sell her portion of Roloff Farms
There's a reason it took Amy Roloff an entire season to decide what she wanted to do with Roloff Farms, and that's because the farm holds a ton of sentimental value for her. After the divorce, Amy explained the farm gave her a sense of stability and "permanency, I had a place, I had something that I could hang on to, grasp, in order to figure out 'I'm officially divorced.'" As the years went on post-divorce, however, it became clear to both Matt and Amy that maintaining the entire property would be a ton of work — and it dawned on Amy that as much as she loved the comfort of the farm, it might be in her best interest to move forward without it.
As she said on the show, "The farm worked for me because we had two people making it happen. I can't do it on my own." For this reason, she ultimately decided to sell her portion of the farm to Matt, and it looks like she'll be making a big move in the future away from the property.
Reports claim Amy is still living on the farm and owns some of the property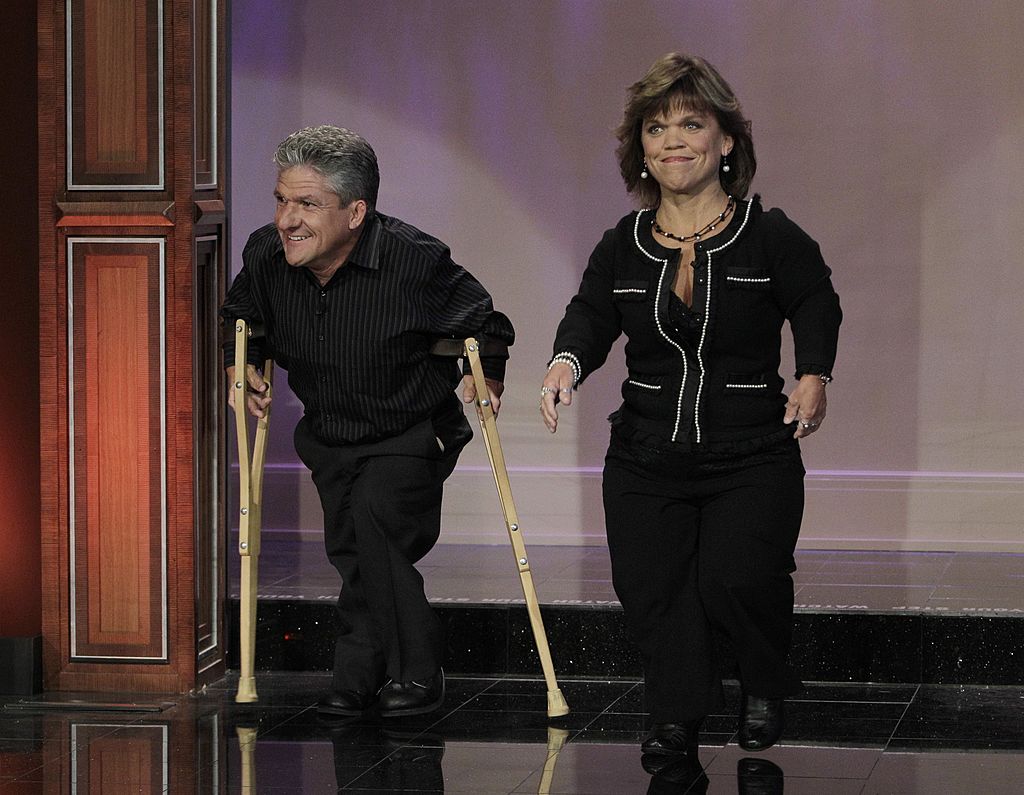 Despite the drama of the entire season of the show, Radar Online notes reports claim not much has legally changed for the Roloff family. Records obtained by the publication note that both Matt and Amy are still listed on the deed of the property even after Amy's big decision to accept Matt's buyout option. Not only that, but a 2019 Annual Report also has both Matt and Amy listed as having equal parts in the Roloff Farms business. The report was taken three months after the season finale was filmed.
So, what is really going on with the farm? Could the entire event have been dramatized just for the show, or did Amy just have a change of heart after the season ended and doesn't really want to move? It seems it's a lot more complicated than viewers originally thought, as Matt took to Instagram to make some clarifications regarding what was seen on the show and what really happened.
Matt Roloff just made some clarifications regarding what's going on with the farm
Matt's lengthy Instagram post explains exactly what happened with Amy's decision to accept his buyout, and it's a lot different than what viewers saw. "I have chosen to buy (and Amy has chosen to sell) me only one side of the farm At this time.. Not the original farmstead … not the side with the pumpkin patch or her house.. for now she is only selling me her partial share of ownership in the side (DW) that I live on," he wrote. Matt then went on to explain that if and when she decides to leave her home, they'll work "together" to "jointly sell" her side — but that's not necessarily happening yet.
Matt went on to say that there are "many" clarifications that need to be made, as the buyout can be quite complicated and uninteresting to put on TV. "Either way… at some point I hope to find the right forum to go online and answer many more misconceptions and clarify things from my personal perspective," he added.
The good news is that Roloff Farms will still have pumpkin season — and it's also possible that one of the other Roloff kids will buy the part of the farm that's being sold to keep it in the family.
Check out Showbiz Cheat Sheet on Facebook!