'Little People, Big World': Matt Roloff Just Said What He Really Thinks of Amy Roloff's Boyfriend, Chris Marek
It's hard to believe how much has changed over the years since the very beginning of Little People, Big World. Way back when, Matt and Amy Roloff were happily married, caring for their four young kids, and successfully co-operating Roloff Farms. Now, their kids have all grown up and Matt and Amy have since divorced, though the ex-couple are still living on Roloff Farm properties and carrying out new successful relationships that seem to be serious.
Amy Roloff never imagined she'd get into another relationship after her divorce, but she's been with boyfriend Chris Marek for nearly three years now. Here's what Matt Roloff recently said in regards to what he thinks of Chris.
Amy Roloff recently said she'd be thrilled to marry Chris Marek
Getting into another relationship was never top of mind for Amy Roloff after her divorce, but once she got to know Chris Marek after first meeting him at a single's mixer event, everything changed. Now, she seems totally in love and is even starting to toss around the idea of marriage. While on a camping trip with friend, Chris mentioned that he's opening up to the idea of tying the knot — and People notes Amy shared her true feelings with the cameras. "But if marriage is meant to happen for me again, the second time, then I would sing 'Hallelujah,'" she said.
In a recent interview with Us Weekly, the topic of remarriage was brought up once again. "I would definitely love to get married one day, but it's not something I'm intentionally pursuing," Amy said. "If I say yes then that means my whole heart, everything, is into it, 'cause I do take marriage very seriously."
Accepting Chris into the family wasn't always easy for the Roloffs, however
Chris is completely familiar with all the Roloff family members now, but it wasn't always an easy adjustment. During the same Us Weekly interview, Amy notes her kids may have actually wanted her and Matt to get back together in the beginning of their separation. And when Chris came into the family, there was some trepidation. "Chris is like, the new guy on the scene, so to my kids it's like, 'Wait a minute, what is mom doing? Who is this person?'" Amy added during the interview.
All in all, though, the other Roloffs have taken a liking to Chris after getting to know him — and we've since seen evidence that Amy and Chris hang out with the other Roloff family members altogether, too. "He loves my family, he loves my kids, and I'm very happy about that," Amy added.
Matt Roloff said he thinks Chris is a great guy for Amy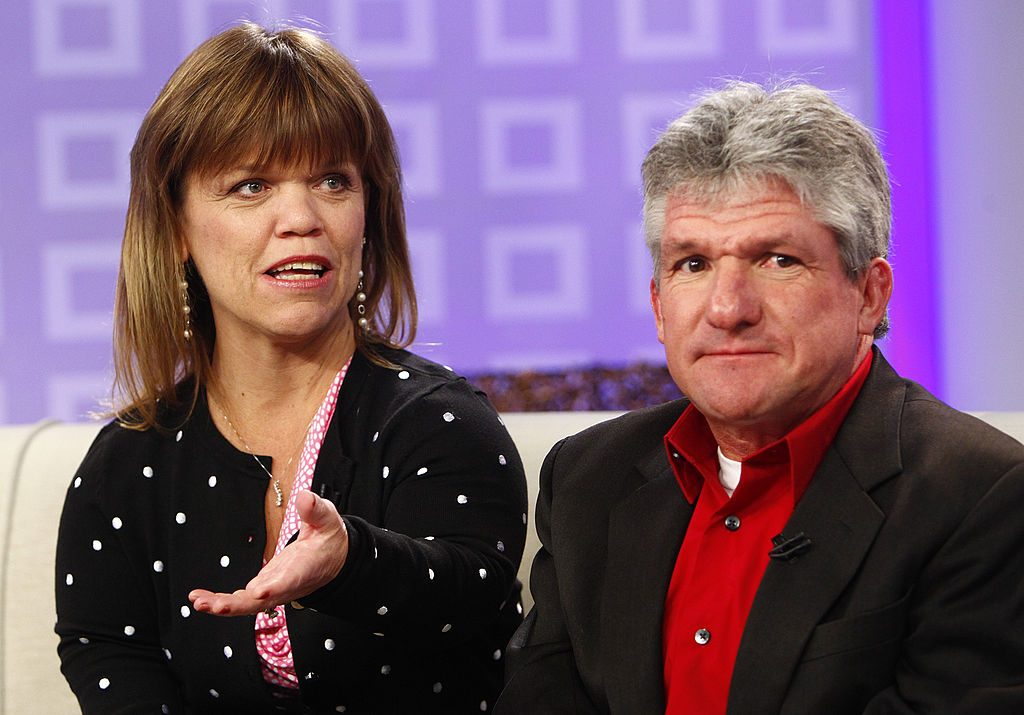 So, what does Matt Roloff think of Chris? It turns out he really likes him and is totally happy that Amy has found the right man for her. "I get along with him really quite well. He's very respectful and very easy to like … Right now, it's good," Matt said. And in another interview with Us Weekly, Matt Roloff shared that he'd even be open to going on double dates with his girlfriend, Amy, and Chris — though Amy still didn't seem too keen on the idea.
As for how Chris feels about Matt, it seems the good feelings are mutual. Chris allegedly told Radar Online, "To be honest, Amy was concerned in the beginning about how Matt and I might interact but no concerns about that now. Everything is good. Matt and I get along just fine."
Will we ever see that double date that Matt talked about in the interview? Probably not — but fans are happy that no matter what drama goes on during the show, the Roloffs are actually doing quite well.
Check out The Cheat Sheet on Facebook!