'Little People, Big World': Matt Roloff Responded to a Fan Who Asked If People 'Bug' Him in Public
The latest season of Little People, Big World may be over, but we're still keeping up with Amy and Matt Roloff. The season finale of the show revealed Amy's big decision to sell her half of Roloff Farms to Matt, and fans flocked to her Instagram to share how they really felt. While Matt and Amy's relationship has been tense since their divorce years ago, the farm drama put an even bigger wedge between them — and it now has fans taking sides, too.
While Amy has plenty of followers who support her, Matt has his share of LPBW viewers who love him, as well. And he just got candid with a follower who asked how he really feels when a fan approaches him in public. Here's what he said.
Matt Roloff has been getting more attention than ever following the release of Amy Roloff's book
Amy has spoken about her dislike for Matt's current girlfriend, Caryn Chandler, in the past — but no one was prepared for the bombs she dropped in her new memoir, A Little Me. While Amy includes many chapters about growing up as a little person and what life has been like for her, she has one section that's all about Matt's alleged betrayal. She explained that when Caryn was a manager for Roloff Farms, Amy "saw messages, pictures, and other things that should not have been shared between people who just worked together and were still married to other people. I was devastated."
Amy includes even more information about Matt, too, like how his domineering attitude deeply affected her off-set. As for what Matt thinks of what Amy wrote, he noted on Instagram that he was "taking the high road" — though many thought his post was more passive-aggressive than anything else.
He's gotten real with his Instagram followers in the past
Matt may not be commenting on the Amy scandal, but when he has something to share on social media, he's proven he's unafraid to give his followers a piece of his mind. Back in April, he added an Instagram post with a caption that reminded everyone that he reads the nasty comments that are said about him and his family — and he won't allow them to continue. As he wrote, "… sometimes I'm in a more tolerant mood and other times not as much. Either way I need to repeat I Don't allow four letter name calling (swear words) or unnecessary mean comments about Amy, or any of my family or friends [sic]."
In the same post, Matt then went on to say that while he can't "possibly catch and delete every mean spirited comment," he's "banned and deleted" many different accounts who've harassed him or the other Roloffs. With that said, he also added that he knows the majority of his followers want to have fruitful interactions and ask real questions, so he welcomes being available for productive conversations. "I do allow spirited conversation and differing opinions especially about the show and what you see on TV because most of you are intelligent kind hearted people that understand we are a real family."
Here's how Matt responded when a follower asked if people 'bug' him in public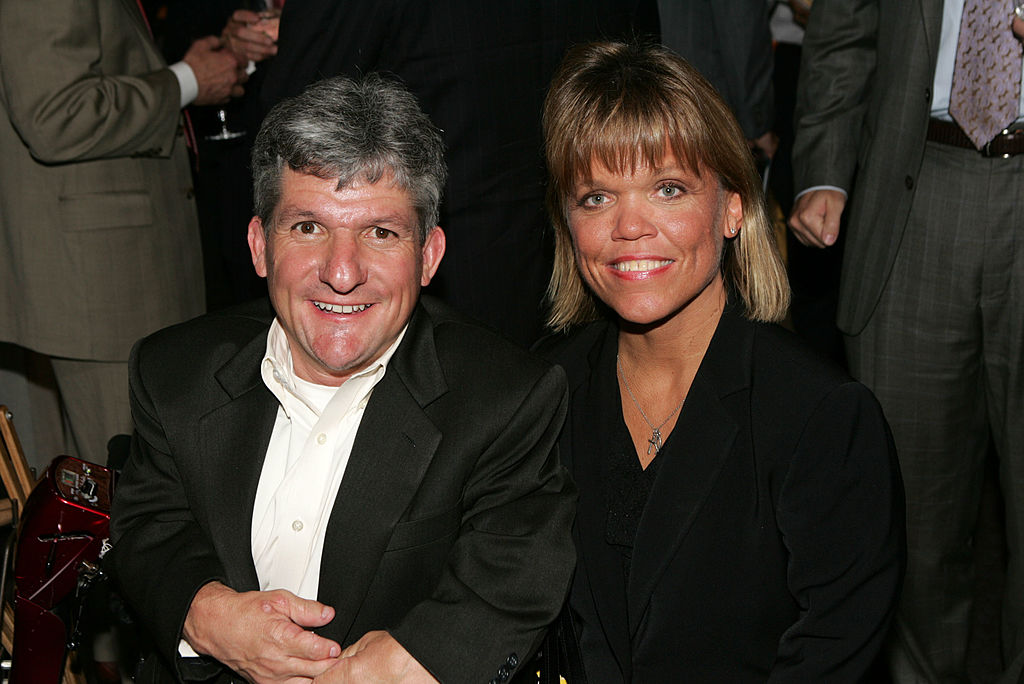 Matt wasn't kidding when he says he encourages "spirited conversation." Recently, a follower wrote their question to him on this Instagram post of his plane ride over Portland, Oregon. "Do people bug you when your in public like this when u just want to relax [sic]," the follower asked. And to that, Matt responded thoughtfully. "That's a good question and my answer is Not most of the time [sic]," the LPBW star said. "Sometimes people don't have their timing right and I have a mouth full of food, or I'm in an intense business (or personal) conversation and they storm up and get too close… and are demanding. ..but that the rarity [sic]."
Matt also added that while it's "impossible to please everyone," he and the rest of the Roloffs certainly try to be nice to their fans. "Most folks are respectful and polite and we (as a family) try to accommodate selfie request as often as possible. Sometimes it's just not the right time. But much more often we say hi and take the photo [sic]."
It looks like if fans see Matt in public, they can feel free to ask him for a selfie if he looks available. That's more than any fan can ask for!
Check out Showbiz Cheat Sheet on Facebook!