'Little People, Big World': Matt Roloff Seems Totally Done With All the Social Media Hate
Little People, Big World is one of the most popular shows on TLC, and for good reason. For years, we've watched Matt and Amy Roloff navigate life as little people, and we've also gotten to know their kids (all of whom are now adults) and their family business on the farm, too. Now, a new season of the show has recently begun — and we're beginning to see aspects of the Roloff family household completely unravel.
Matt and Amy Roloff are now divorced, and tensions are high between the ex-couple as they discuss the fate of Roloff Farms. And it seems fans have taken to Matt and Amy's Instagrams to share their uncensored opinions of their home situation as well. A recent post from Matt proves he's over the hate, however. Here's what he posted.
Matt and Amy Roloff have had a few seriously tense moments on the show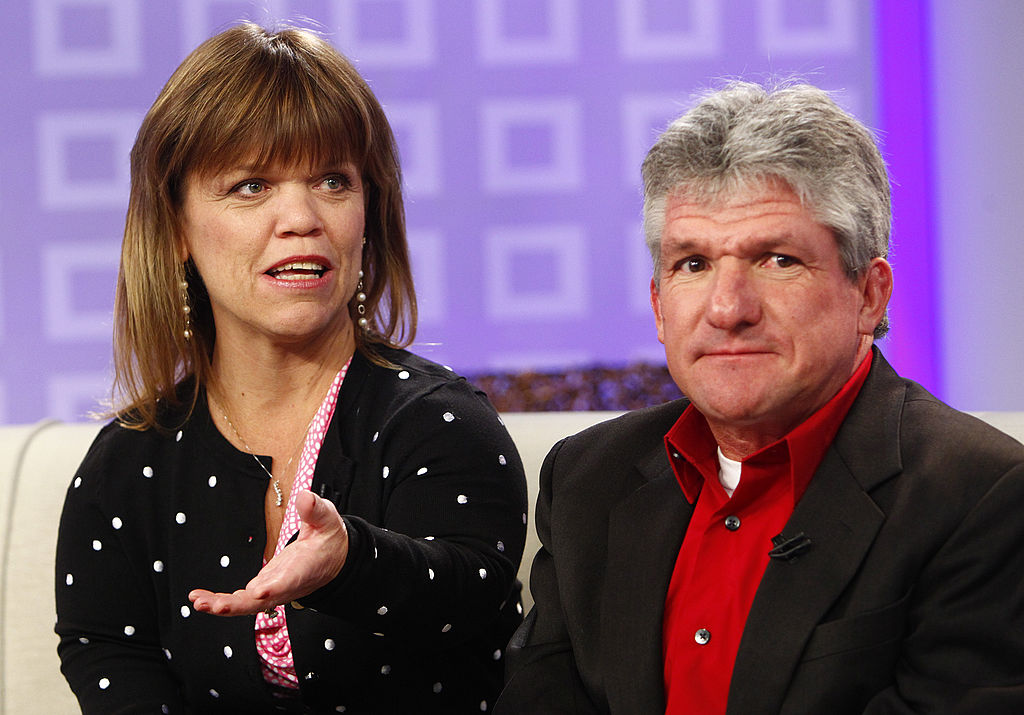 When Little People, Big World first began, fans never anticipated Matt and Amy Roloff's divorce. But it seems the couple wasn't as happy as everyone thought. Now, both Matt and Amy have long-term relationships that seem to be making them both happy — but they still have a lot of communicating to do between each other because of Roloff Farms. On the current season, there's more talk than ever of potentially selling the property, as it's become a huge source of tension for both of them.
The Hollywood Gossip notes it's clear Matt is looking to sell the property, but Amy seems less sure about she wants the future of the farm to look like. And even though Matt also came up with the idea to divide the property in two so he can sell his half and Amy can do what she wants with hers, Amy is still undecided. Matt has also called Amy "selfish" and "indecisive" due to her taking her time and weighing her options on what she wants, though his seemingly pushy attitude hasn't fared well with fans.
He's gotten a lot of hate on social media
There are plenty of fans on Matt's side when it comes to the ongoing situation with the farm, but it seems some of Amy's supporters have also taken to Matt's social media to express their feelings. As one of his followers commented, "You should really stop bad-mouthing Amy. Passive aggressive and disrespectful she's a mother of your grown children and grandchildren it makes you look bad." And another added that they're sick of the same old drama on the show. "It's the same episode each week … you and Amy fighting about the farm," they wrote.
Matt's relationship with his girlfriend, Caryn Chandler, has also caused quite a bit of criticism. Matt first met Caryn through Roloff Farms, and their relationship (as well as Matt's previous statements and philosophies on commitment) has caused many fans to question whether or not he ever cheated on Amy. "Still not feeling great about your girl! Getting with an employee while married is sketchy!" one of Matt's followers commented on a photo of him and Caryn.
Matt's made it known he's over the hate with this Instagram post
Matt's clearly not a fan of himself or any of his family members receiving hate online, and he recently made that crystal clear on his Instagram. He posted a photo with this quote: "Weak people avenge/strong people forgive/intelligent people ignore." He also added a caption that reads, "'Always take the high road.. block and delete those that don't'." And he had a few hashtags that also expressed exactly how he feels. The hashtags "#bitterpeoplearefools" and "#meanpeoplewasteprecioustime" were particularly telling.
Fans noticed the aggressive post and wanted to check in to see what happened. "What brought this on? Tonight's show?" one follower asked. And he's getting plenty of support from others, too. "I couldn't agree with you more Matt. I saw the episode tonight, I am really hoping you stay on your beautiful farm," another added.
Check out The Cheat Sheet on Facebook!