'Little People, Big World': Why Doesn't Amy Roloff Just Move in With Boyfriend Chris Marek?
A lot has happened on this season of Little People, Big World, and it's certainly not over yet. So far, we've seen Amy and Matt Roloff get into some heated arguments over the fate of Roloff Farms, and fans are sensing their relationship with each other is even more strained now than it was when their divorce was fresh. It's not all bad for the ex-couple, though. They have a new grandchild on the way with Tori Roloff's pregnancy, and they're both doing well with their significant others, too.
Fans are still awaiting Amy Roloff's decision regarding the farm, however. And many wonder why she doesn't just move in with her boyfriend, Chris Marek. Here's what we think.
Amy Roloff still hasn't come to a decision about keeping or selling Roloff Farms
Roloff Farms has been the hot topic of conversation for months — and fans are completely ready to hear what Amy's going to choose to do with the property. Even though they're divorced, Amy and Matt still both reside on farm property. Amy currently lives in the big farm house that fans are used to seeing on the show, and Matt lives in another home just feet away. Matt's ready to pack up shop and sell the farm completely, as he's stated before it's a ton of responsibility and maintenance that he's ready to let go of. Unfortunately, the decision for Amy is much more complicated.
"One of the reasons I stayed in the big house [is] because that was in my best interest going through separation, divorce, and I think I needed time to say that I had a permanency, I had a place, I had something that I could hang on to, grasp, in order to figure out 'I'm officially divorced,'" Amy said.
Amy and boyfriend Chris Marek have started discussing marriage
There's more than just farm discussions happening on this season, of course. Amy has been with her boyfriend, Chris Marek, for nearly three years — and while Amy has said in the past that she never thought she'd have the opportunity to get married again, she's now totally open to it. And it seems Chris, who seemed slightly afraid of committing too soon, is also considering it.
People reports during a camping trip with friends, Chris said, "But I'm certainly not against marriage — I never thought I'd be this age and still single." And to that, Amy commented, "I'm glad to see that you're not against marriage, because that would be a problem." She then added, "Chris doesn't express commitment. It's definitely more of an indirect way, so, you know, I was pleasantly surprised that he is open to marriage."
Why doesn't she just leave the farm and move in with Chris?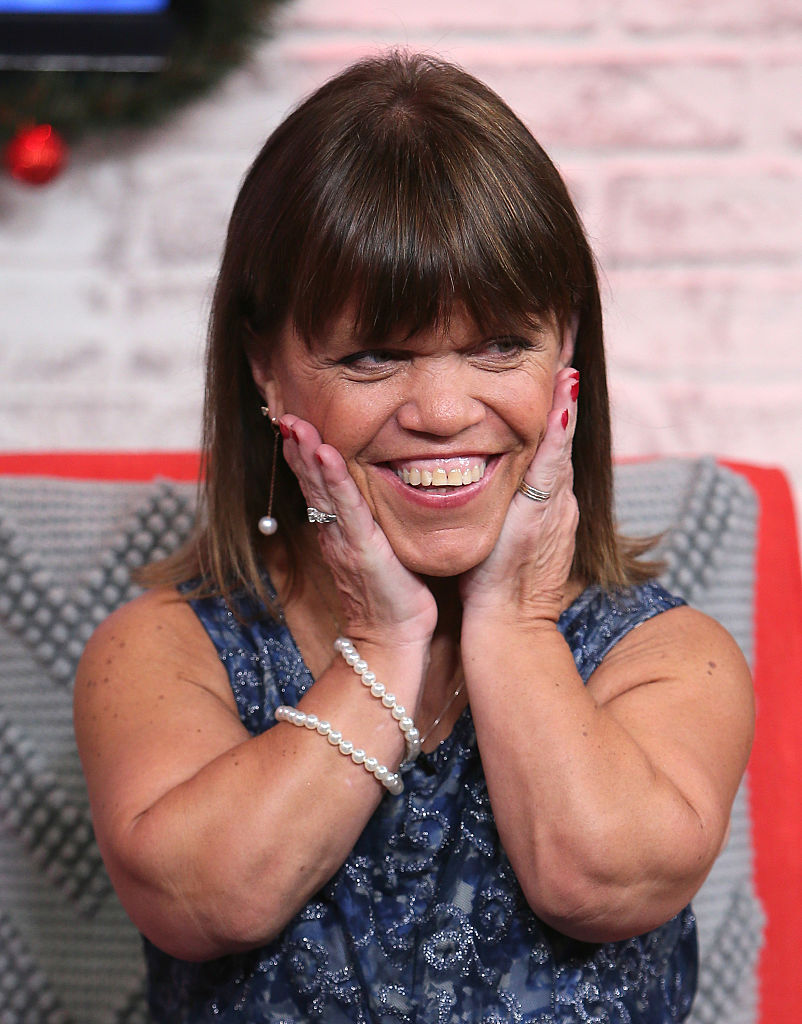 So, if Matt is pushing to sell the farm and Amy and Chris are getting serious, why doesn't Amy just start her life anew? It seems she may have some personal things to work through before she's ready to part ways with the farm. There's some evidence to suggest that Amy is worried about being totally independent without familiar scenery. Pop Culture notes Amy revealed moving out of the home she's had for years "is a little scary, it's a little intimidating because I've never really been on my own before."
Not only but, but she may be spiteful toward Matt for pushing her to make a decision before she's ready. Pop Cultures note she said Matt has a "strong personality," but she refuses to let anyone push her around, "including Matt."
As for why she doesn't just move in with Chris, perhaps she will — but she may want it to be her decision completely and not something she's pushed into. She may also want a long-term commitment from Chris in the form of a ring before she makes any major decisions. The season still has yet to conclude, however, so maybe there are new developments that will change everything.
Check out The Cheat Sheet on Facebook!