'Little People, Big World': Why Matt Roloff Called Ex Amy Roloff 'Selfish'
We remember when Matt and Amy Roloff as well as their four children were one united, happy family on Little People, Big World. Judging from the current season of the show, however, times have seriously changed. Matt and Amy divorced a few years back and are doing their best to move on with their significant others, but there's one huge source of tension for the ex-couple — and that's Roloff Farms.
Currently, Amy is living in the main farmhouse on the property, and Matt is living in a smaller home just feet away. And after a recent argument over the farm, Matt called Amy "selfish." Here's what went down.
Matt Roloff has made it clear he's done with Roloff Farms
Matt Roloff's been talking about the potential fate of Roloff Farms for awhile now, and he's ready to part ways with the property. On a recent episode of Little People, Big World, Good Housekeeping reminds us he discussed an idea he had with Amy. Currently, Amy's side of the property requires a lot more maintenance, as she has the main house and many of the Roloff Farms attractions. Matt's side of the property has the small house and the wedding barn. He proposed to Amy that she could have his side of the property if she didn't want all the work that came with her side, but that means that he would sell the main house. Amy seemed unsure of the idea, however.
Matt's stated his reasoning behind why he wouldn't want to just live in the main house, too — and it had to do with his girlfriend, Caryn. As he stated, "I don't think living in the big house would be fair to Caryn. I'm not going to take Caryn and say 'Hey, you have to live in Amy's old house.'"
Amy seems less certain of what she wants to do with the farm property
Matt may have a clear idea of what he wants to see happy with the farm, but for Amy, it's a different story. She has a lot of mixed feelings when it comes to the farm property, as living in the main house during her separation from the house offered her the familiarity and comfort that she needed at the time. As she told the cameras, "One of the reasons I stayed in the big house [is] because that was in my best interest going through separation, divorce, and I think I needed time to say that I had a permanency, I had a place, I had something that I could hang on to."
Now that she's moved on with her current boyfriend, Chris, and the divorce is far behind her, it seems Amy may also want bigger and better things for herself, however. She also mentioned on the show that she looked at the farm property "as just being a lot — as being a lot to maintain, a lot to handle." And Amy also told Matt that her side of the property was "too big" and "too much" — though she doesn't want to make any major decisions about what to do with it just yet.
Matt called Amy's indecisiveness 'selfish'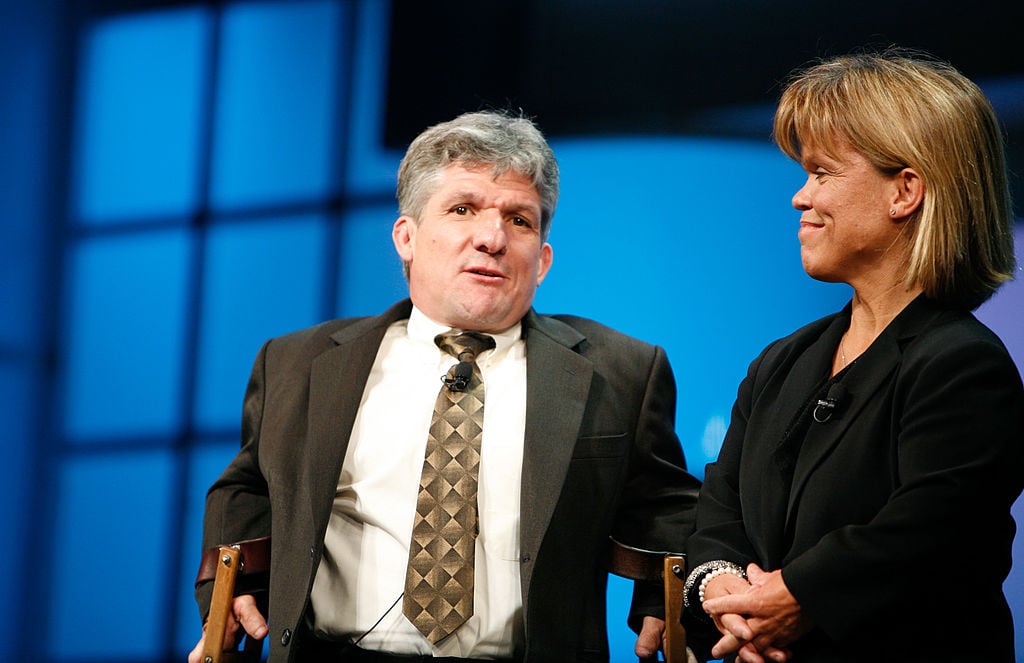 Amy's still wishy-washy on what she wants to see happen with the farm, and it's clear Matt has had enough. While we often see Matt and Amy being totally amicable toward each other, Matt cracked under the pressure and said to the cameras, "She's being a little bit, in my mind, selfish right now," when Amy said she may not want the big farmhouse anymore and instead may want to move to his side of the property. And he also told Amy, "I just don't want to be held hostage anymore to your indecisiveness."
Amy told Matt he was being "unfair" to her, and they continued to disagree. They did come to one conclusion, however: The main house that Amy currently lives in needs a ton of work and is likely going to be sold at some point because of the maintenance. And Amy also mentioned having business negotiations with Matt after so many years of being married also makes things way more difficult for the both of them.
Check out The Cheat Sheet on Facebook!