'Little Women: LA': This Co-Star Might Have Some Exciting News
Christy McGinity might have something to celebrate. The reality TV star has had a rough couple of years. First, her marriage to Todd Gibel deteriorated in a very public fashion. Then, she dealt with plenty of on-screen drama with her castmates. It looks like things are looking up for the reality TV star, though. In fact, she might be gearing up to start her life anew in a new city, and a brand new baby may be forthcoming.
Rumors are swirling that Christy McGinity is pregnant
Radar Online broke the news that Christy McGinity is currently expecting her third child. The 42-year-old reality TV star is currently embroiled in plenty of personal and professional drama, but allegedly she's overjoyed by the prospect of welcoming a new child.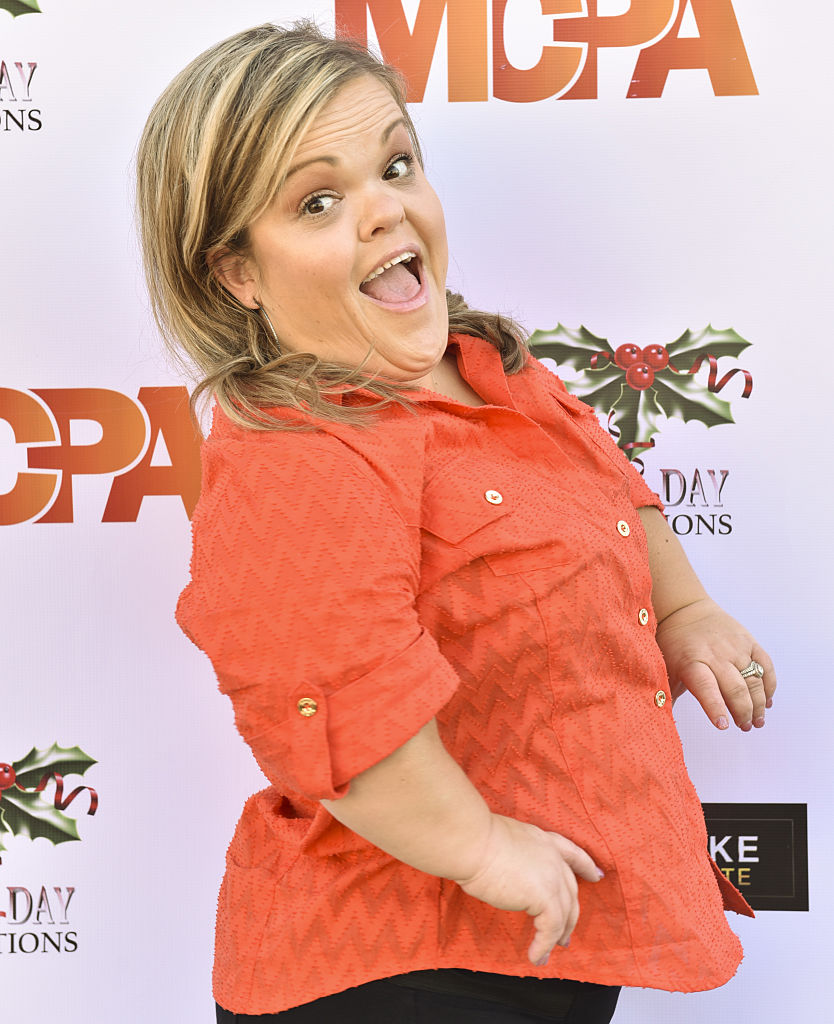 McGinity has not confirmed the news just yet, but sources close to the Lifetime TV star claim she's about two-months along. The alleged father of the child, Gonzo Carazo, was first introduced to fans back in May. Carazo currently resides in New York, but the pair are open to relocating for the sake of their relationship.
If a baby is, in fact, onboard, relocation is likely to happen sooner, rather than later. McGinity is already the mother of two. Her 19-year-old daughter, Autumn has appeared on Little Women: LA often. She also has a son named Trenton from her first marriage.
Everything we know about McGinity's new man
Gonzo Carazo is a little person based in New York City. Little else is known about Carazo, accept the fact that he is in his early 30s, and that the pair have been hanging out and meeting up for months. Carazo and McGinity allegedly became acquainted with each other nearly a decade ago at a convention. They reportedly carried on an online affair for months before physically meeting up.
Gibel, McGinity's current husband, has accused McGinity of cheating on him during much of their marriage. In fact, he called out Carazo specifically and even suggested McGinity's PR team was involved in covering up an affair.
According to Celebrity Insider, Gibel took to Instagram shortly after McGinity shared a photo of her new love, to set the record straight. In the now-deleted post, he said; "She just left out the part about the affair. I will also never understand why immediately after she told her publicist @blu_pr about her affair with Gonzalo Carazo that they then tried to organize a meet & greet in NYC as a cover for Christy to visit Gonzalo. I'm here to say that I take full responsibility that my void pushed Christy in a direction to look for affection elsewhere, but I will refuse to take responsibility for Gonzo Carazo & Julie Anderson's @blu_pr actions."
Christy McGinity is still in the middle of a nightmare
McGinity, who famously dropped serious pounds, has been seeking an annulment from her husband since June 2019. Gibel, instead, has requested a divorce on the grounds of irreconcilable difference. He has also asked for spousal support from McGinity.
According to Gibel, a divorce is fitting as there was no fraud going into the marriage. Radar Online accessed the couple's legal proceeding pertaining to the split. In the filing, Gibel alleges he had no ill intentions going into the marriage. He went on to claim he took out several loans before McGinity's involvement on the hit show, Little Women: LA. The loans were allegedly used to help her with legal fees and to set up their life together in California.
McGinity filed for an annulment alleging fraud. She also claimed the pair never consummated their five-year-long marriage. Gibel has called the allegation categorically false.