'Little Women': What's Saoirse Ronan's Relationship Status and What is Her Ethnicity?
Saoirse Ronan's newest film, Little Women, will be hitting theaters later this month, on Christmas Day to be specific. She plays Jo March in the current cinematic remake of the classic Louisa May Alcott novel. The 25-year-old is unsurprisingly up for her third Academy Award nomination with this film.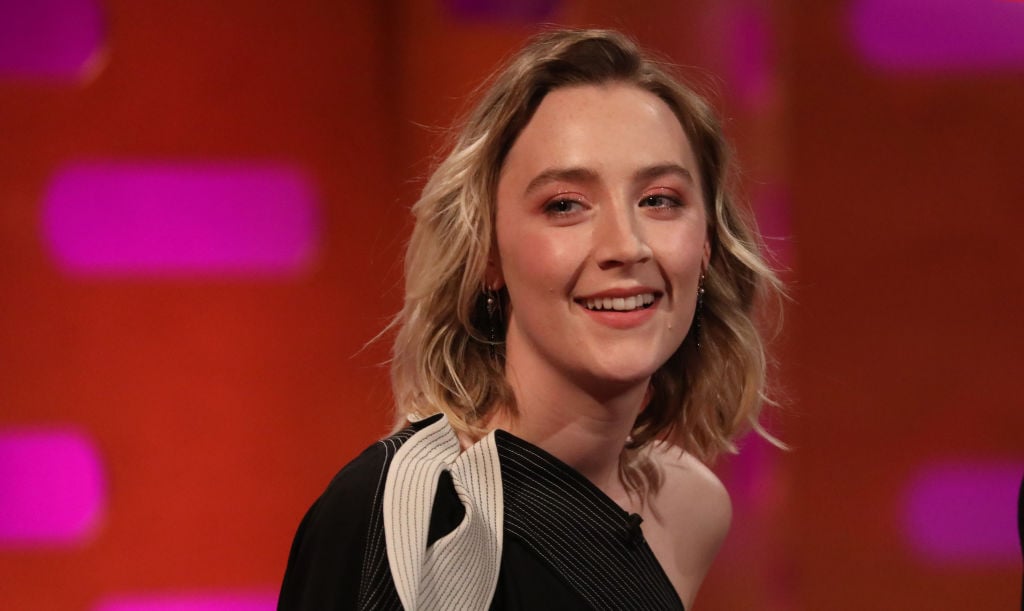 Find out more about the actress on the personal side, if she has married, her ethnicity, and how her role in Brooklyn was something she took personally.
Is Saoirse Ronan dating anyone?
Ronan is only 25, so she has the dating world at her feet and the pick of anyone she would like to be in a relationship with. The actress, however, must feel a certain amount of awkwardness as she claims to not even know how to date.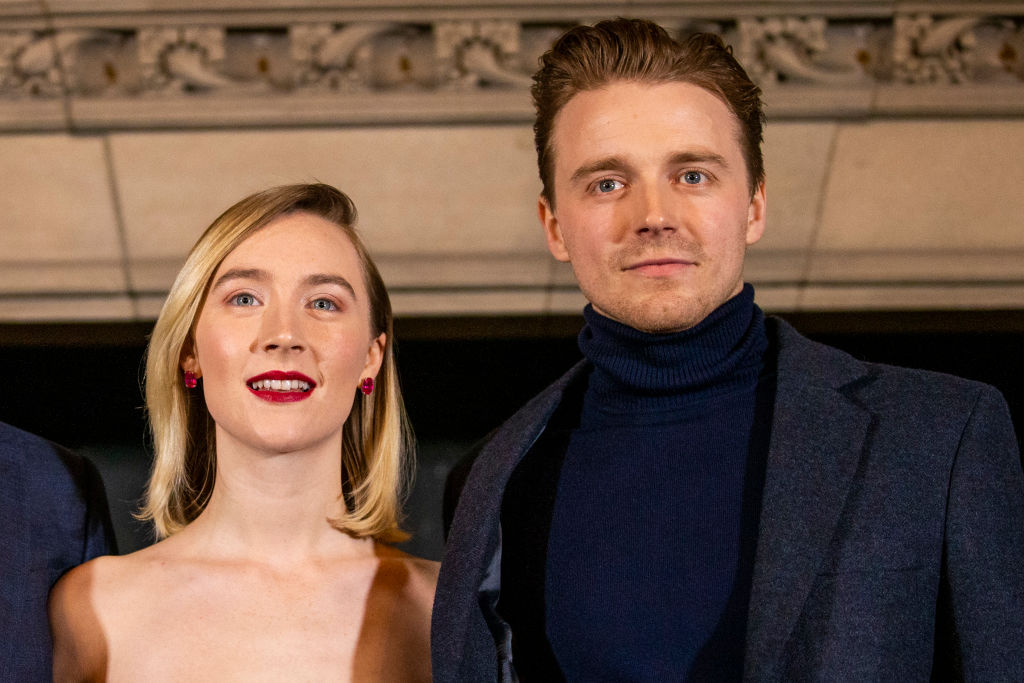 According to Page Six, however, Ronan has been dating her Mary, Queen of Scots co-star, Jack Lowden, as of December of last year. The publication quoted a source as saying of the pair at their film's New York City premiere, "Jack was following her all over. He even followed her to the bathroom and was waiting outside for her. They were very close."
Another source said, "We don't know when they got together, we only found out . . .when they rolled up together — but they seem very happy and sweet."
Ronan on playing Jo March in 'Little Women'
"I remember when I read Louisa [May Alcott] describing all the different characters and she gets to Jo," Ronan told Dazed last month, "who she describes as this comical, awkward girl who loves to run and write. It was that instant feeling of being drawn towards someone."
Ronan discovered that director Greta Gerwig, who directed her in Lady Bird, would also be directing and screenwriting Little Women. She knew it was almost providential that she ambush, that is approach, the director for the role of Jo.
"I was like, I need to play Jo." She told Dazed she had never approached a director so boldly for a role before. "There's no one else I understand as fully as I did Jo. She needed to be a tornado, this bloody twister coming into the room and messing everything up a bit."
What is Saoirse Ronan's ethnicity?
Saoirse Ronan's parents, Paul and Monica, were both born and raised in Dublin, Ireland. Her father is also an actor.
Saoirse was born in the Bronx, New York and raised in Ireland. Her character, Eilis Lacey, in the film Brooklyn, for which she received a Best Actress Oscar nomination, was born in Ireland and moved to New York. She spoke with Deadline in 2015 about how these similarities drew her to the role and informed her performance.
"The two locations that make up the film are the two locations that make up me, and so it was personal straightaway, just because mom and dad had made such a similar journey, and so many people have. I think that's where the real responsibility came from. It's that you knew you were representing millions of stories, whether they were Irish or not."
'Little Women' is in theaters on Dec. 25
Read more: 5 Greatest Irish Actors of All Time