Every Live-Action Batman Movie Villain Ranked
Over the decades, Batman has amassed an impressive film career. Even though his films run the gamut from acclaimed blockbusters (The Dark Knight) to cinematic embarrassments (Batman & Robin), the Caped Crusader remains one of the most popular superheroes ever to grace the big screen. Part of this no doubt has to do with the colorful assortment of villains that the hero has come up against over the years.
We take a look back at the best and worst members of Batman's rogues' gallery to pop up in any of his live-action releases. We're looking at each portrayal of these characters separately and only including major super-villains. So Christopher Walken's Max Shreck (Batman Returns) and mob bosses Carmine Falcone (Tom Wilkinson) and Sal Maroni (Eric Roberts) from Batman Begins and The Dark Knight, respectively, won't be listed here. Also, we're excluding the quartet of villains at the center of 1966 release Batman: The Movie, since it's a spinoff of the TV series, as well as Batman v Superman: Dawn of Justice and Suicide Squad, since they don't focus exclusively on Batman.
15. Bane (Jeep Swenson), Batman & Robin (1997)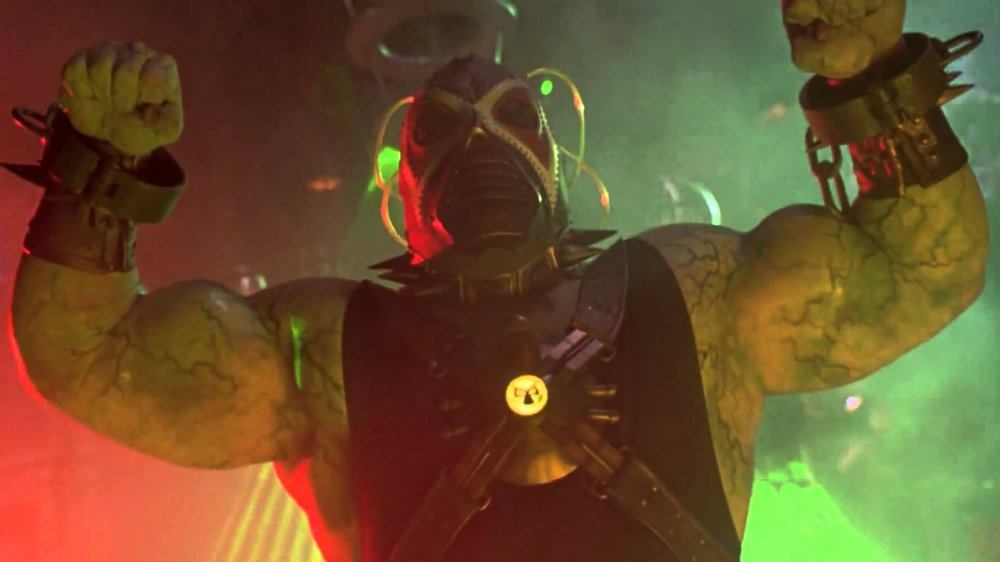 We bet you suspected that Batman & Robin would be at the bottom of this list. Robbing the physical and intellectual threat of Bane (more on him later), this film turned the character into a mindless, 'roided-out thug of Poison Ivy. Without any personality or resemblance to his comics counterpart, this was an easy pick for last place.
14. Mr. Freeze (Arnold Schwarzenegger), Batman & Robin (1997)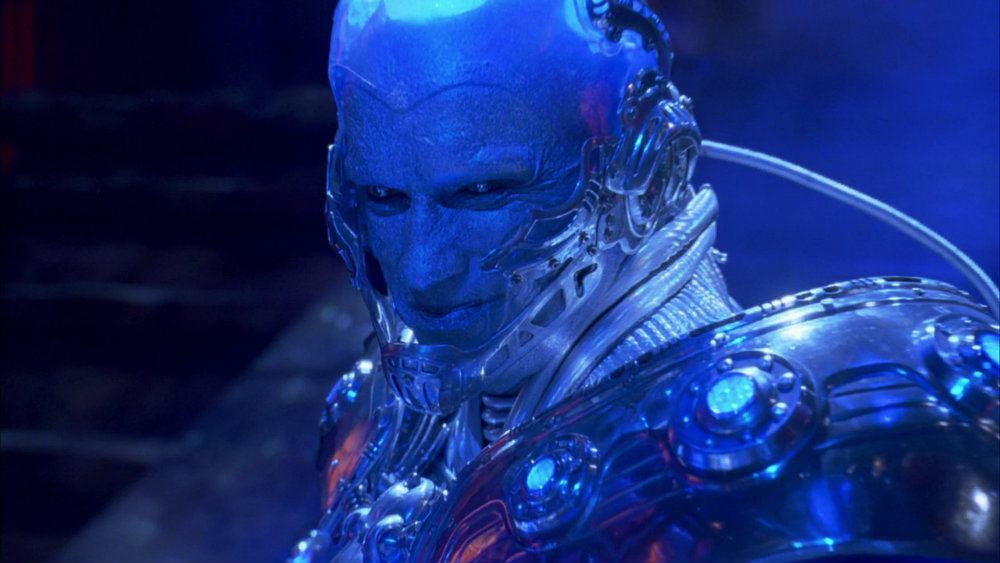 One of the chief reasons that fans can't stand this entry in the franchise is the avalanche of puns constantly spouted out by this villain. While the film wisely keeps elements of the character's tragic backstory from Batman: The Animated Series in place, Schwarzenegger's performance falls flat, and there's little to love about this cold-hearted iceman.
13. Two-Face (Tommy Lee Jones), Batman Forever (1995)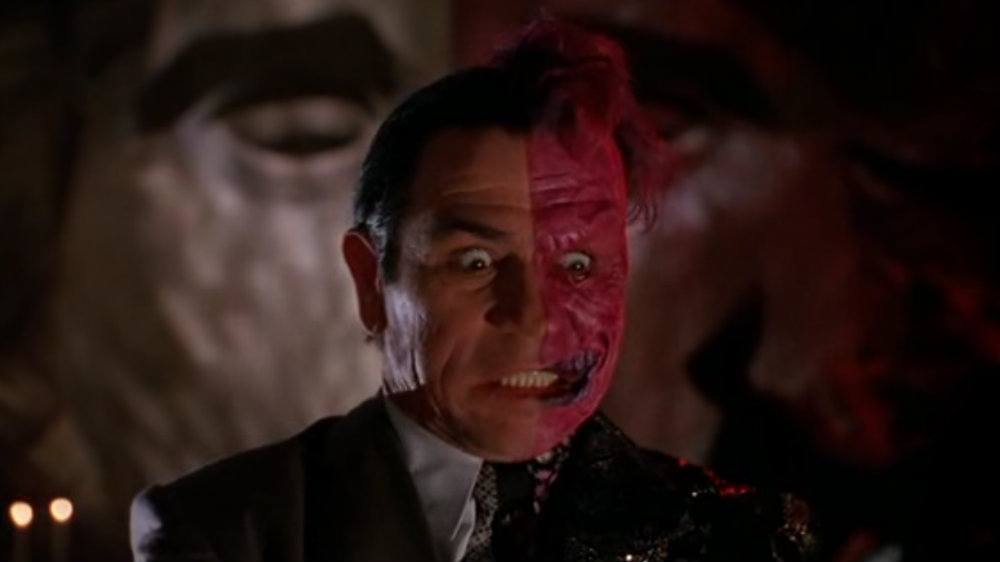 Billy Dee Williams was all set up to play Two-Face, having debuted as Harvey Dent in the 1989 Tim Burton film. Yet, Joel Schumacher instead chose to reunite with Jones — whom he worked with on The Client the previous year — for his entrance into the series. One of Batman's most memorable villains, Two-Face was boiled down to a walking cartoon character here.
12. Poison Ivy (Uma Thurman), Batman & Robin (1997)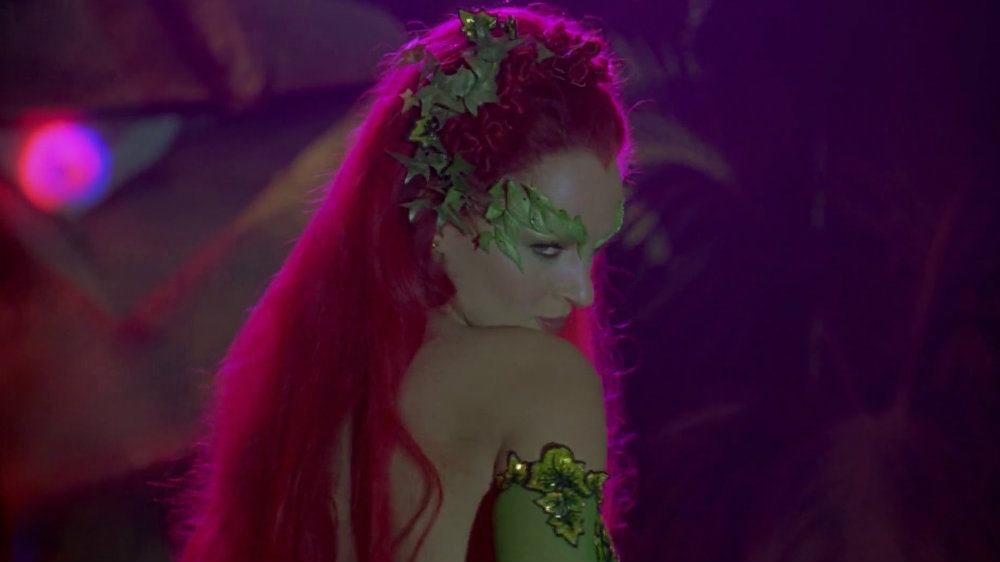 Say what you will about Batman & Robin, but the fact remains that Thurman seems to be the only one who realizes just how insane the film she's in truly is. Because of that, her off-the-wall performance as Poison Ivy is a moderately bright spot. Even though the character still doesn't work, she's at least fun to watch, which is more than we can say for anyone else in the film.
11. Talia al Ghul (Marion Cotillard), The Dark Knight Rises (2012)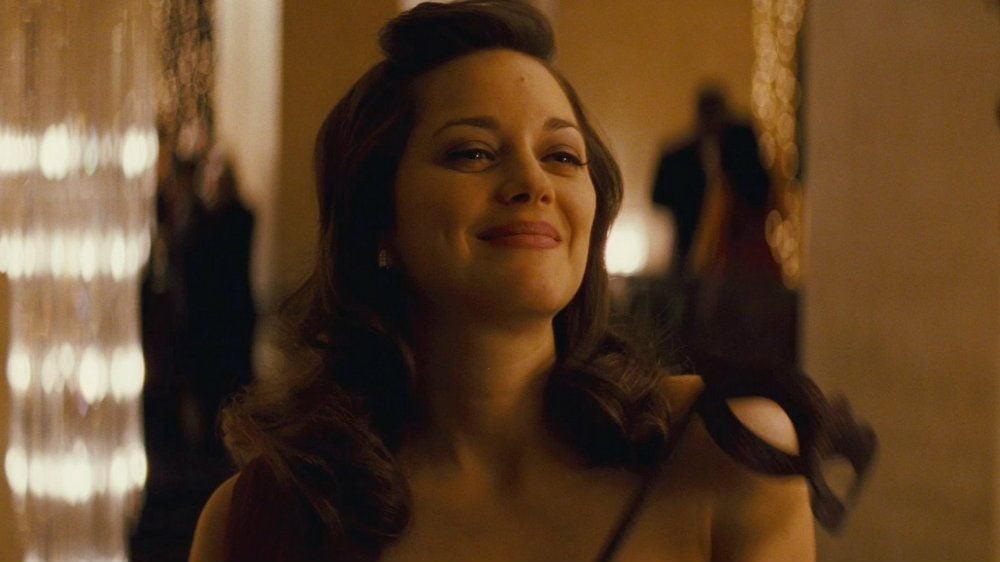 Spoilers, I guess. Before this Christopher Nolan film hit theaters, the fact that the Oscar-winning Cotillard's Miranda Tate was really Talia al Ghul wasn't particularly well-guarded. Considering the actress's talent and the character's potential, we wish that the character wasn't simply a one-dimensional plot twist waiting to happen. At least her appearance nicely rounds out Nolan's trilogy, underdeveloped as it is.
10. The Penguin (Danny DeVito), Batman Returns (1992)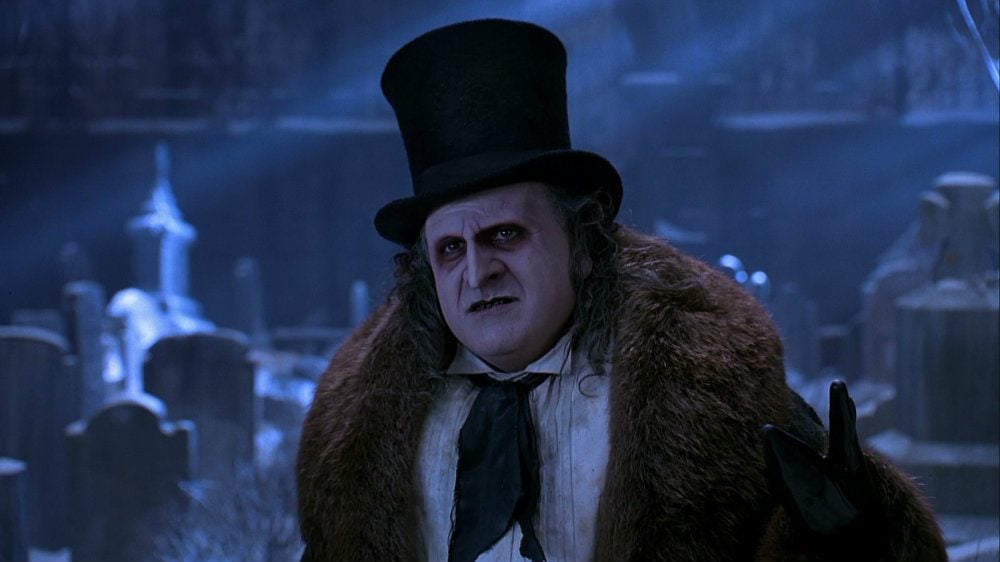 If Batman was enough proof that Tim Burton was only into the franchise for the villains, his grotesque interpretation of this classic baddie confirmed it. Taking little inspiration from the comics, the Penguin of the film is a deformed monster who commands a penguin army. Wait, what? At least DeVito's committed performance poses a compelling intellectual threat.
9. Scarecrow (Cillian Murphy), Batman Begins (2005)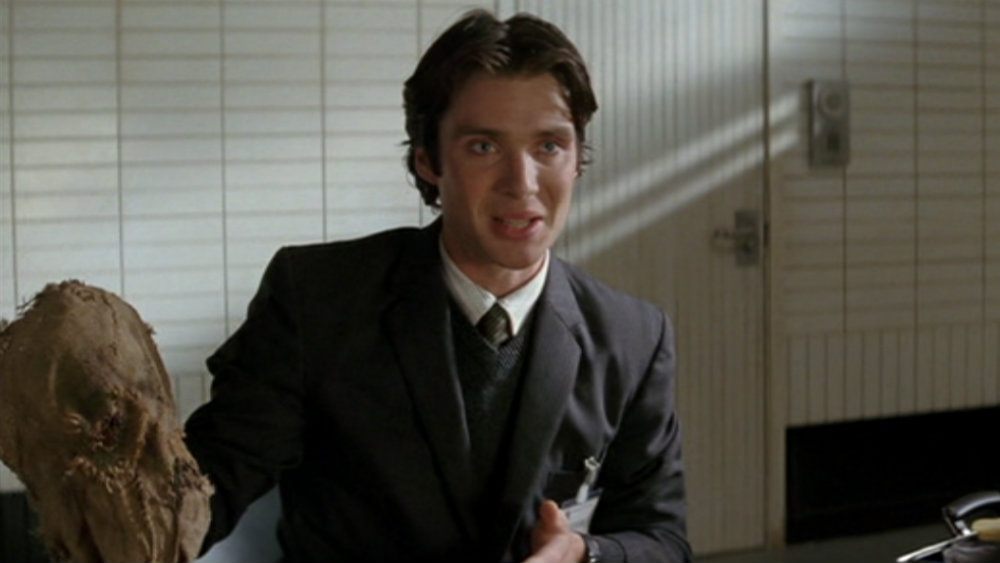 Whenever a Batman film features more than one villain (as nearly all do), one almost always ends up serving as a glorified henchman for the other. In this film, Jonathan Crane a.k.a. Scarecrow is the former, a pawn used to set up the League of Shadows' attack on Gotham. While we could have used more development and screentime for Murphy, he makes the most of what he does have.
8. The Riddler (Jim Carrey), Batman Forever (1995)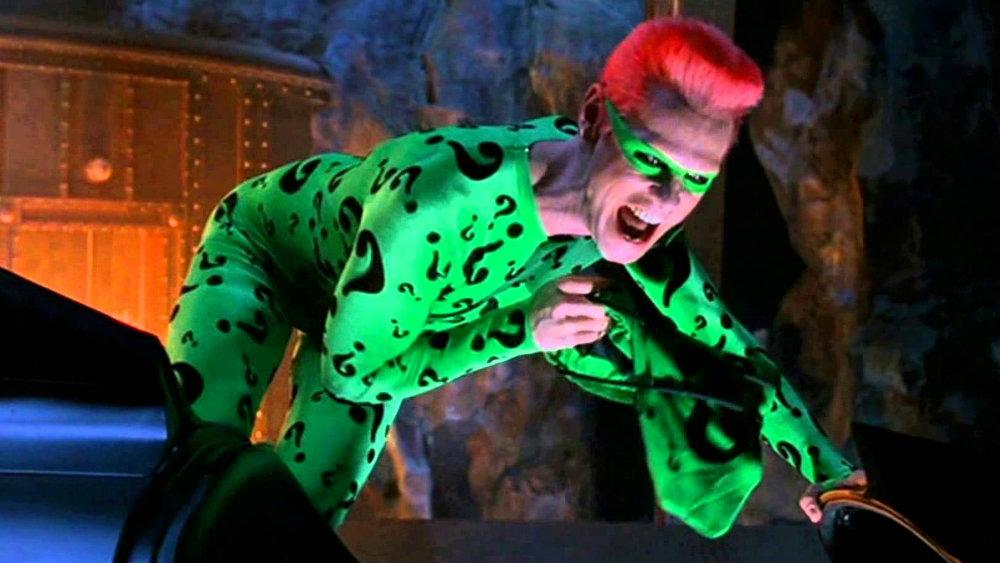 A lot of fans hate on this film, and we can understand why the drastic shift in tone and style marked the decline of this initial run of Batman films. Still, we have a soft spot for Carrey's wacky turn as the Riddler, which draws inspiration from Frank Gorshin's gleefully evil version of the character he played on the 1960s television series.
7. Catwoman (Anne Hathaway), The Dark Knight Rises (2012)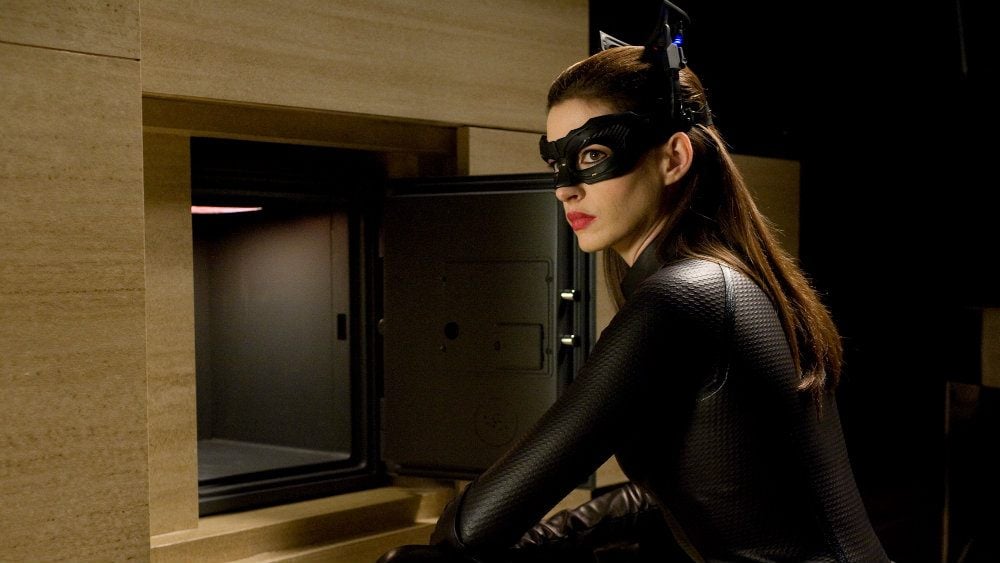 No one thought that Hathaway could go from The Princess Diaries to Selina Kyle, but she pulled off the role nicely, lending the character the right balance of vulnerability and strength. Moreover, she brings the physicality that we expect to see in Catwoman, easily making the character one of the best parts of this finale to The Dark Knight trilogy.
6. Ra's al Ghul (Liam Neeson), Batman Begins (2005)
Whenever you bring an actor of Neeson's caliber onboard, you have to try pretty hard to mess it up. Thankfully, this film and its chief villain are afforded enough attention to create a character that audiences understand enough to be invested in and hate enough to want to see Batman take him down. Bonus points for Ken Watanabe's brief appearance as Ra's, lending a grounded twist on his comic book immortality.
5. Bane (Tom Hardy), The Dark Knight Rises (2012)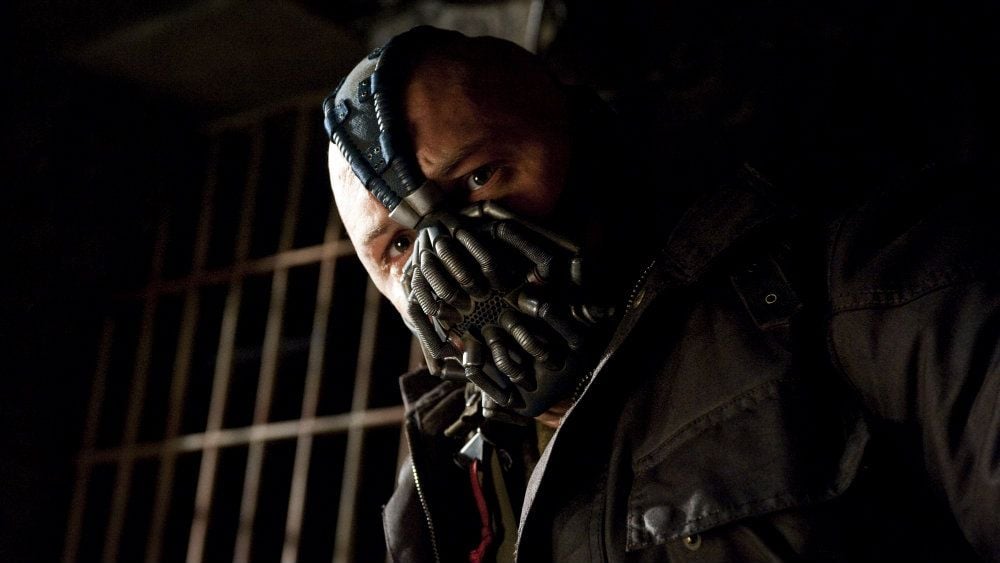 Barely edging out the leader of the League of Shadows is this marble-mouthed former student of the organization and love interest of Talia al Ghul. His indecipherable voice aside, Hardy finally gives Bane his due, neatly adapting the character for Nolan's trilogy and imbuing him with enough emotional complexity and intellect to create a compelling main villain. Plus, he finally gets to break the Bat.
4. The Joker (Jack Nicholson), Batman (1989)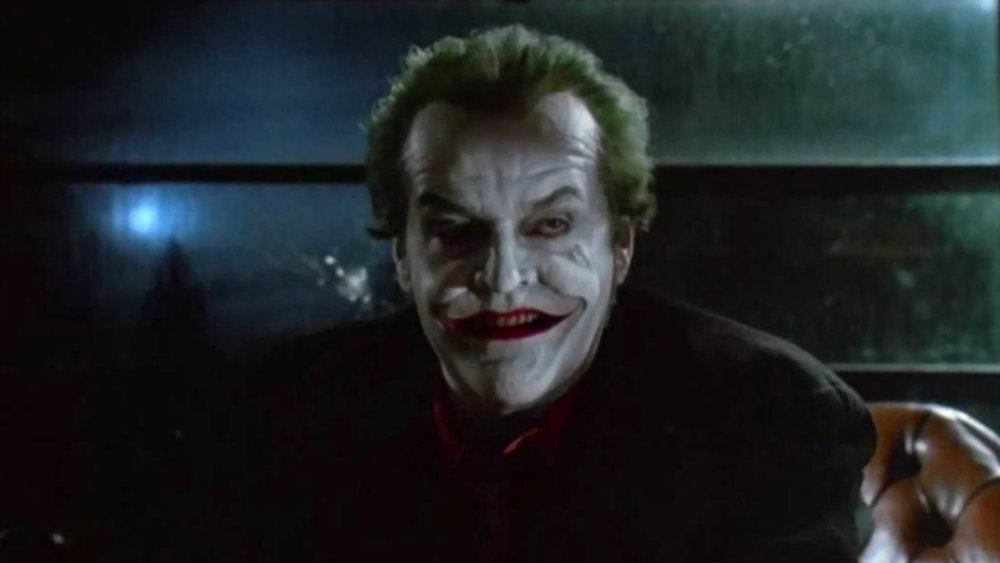 Until a certain actor played the role, it was hard to imagine anyone else coming close to Nicholson's take on the Joker. Embracing his arrogance and sadistic nature, the actor created an indelible take on the character that both honored Cesar Romero's version and took him to some darker places than the 1960s television series could have dreamed.
3. Two-Face (Aaron Eckhart), The Dark Knight (2008)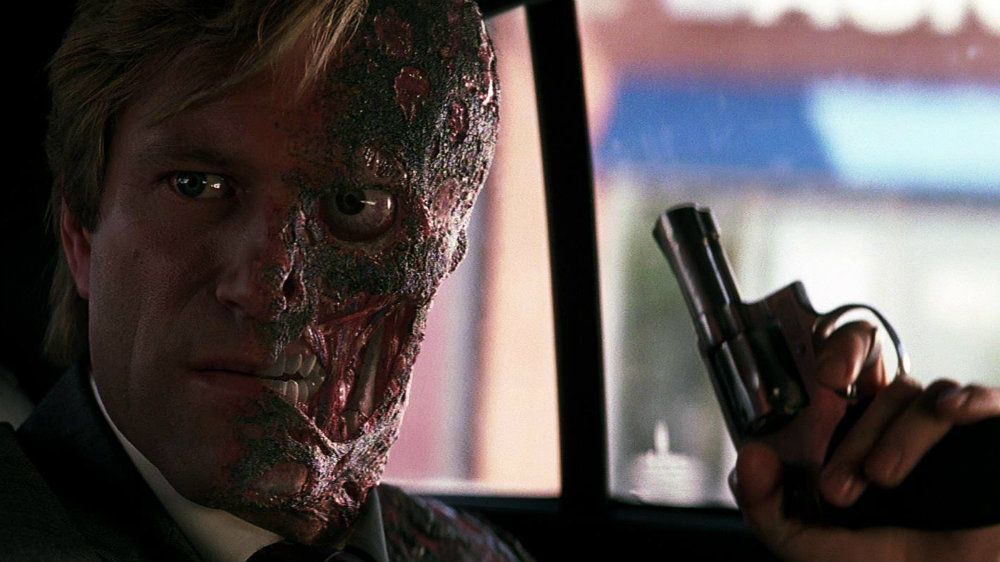 It takes a good long while for Harvey Dent to descend into madness, but thanks to Christopher Nolan's film and Eckhart's pitch-perfect performance, his fall is wholly believable. Rather than emerge a full-fledged villain throughout the film, Dent slowly turns to evil to exact revenge on those who he feels wronged him, and his obsession with chance takes on a terrifying new dimension. This is how you do this character justice.
2. Catwoman (Michelle Pfeiffer), Batman Returns (1992)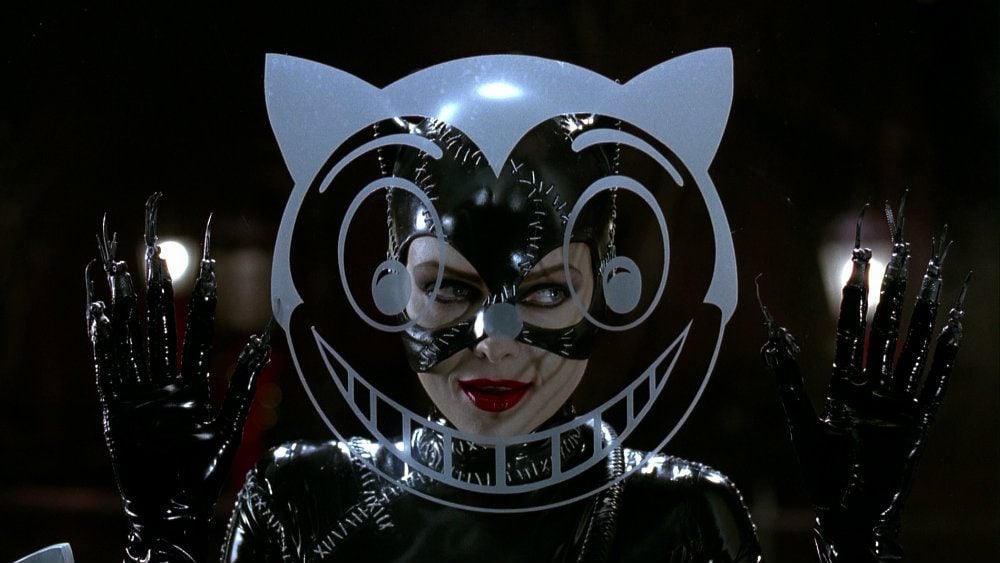 While her resurrection by alley cats is still ridiculous, Pfeiffer's deliciously wicked work as both put-upon "executive assistant" Selina Kyle and her feline alter-ego is such a perfect counter-point to the dichotomy of Bruce Wayne himself that it's easy to overlook the flaws in her origin. This is a benchmark for the character that has yet to be matched.
1. The Joker (Heath Ledger), The Dark Knight (2008)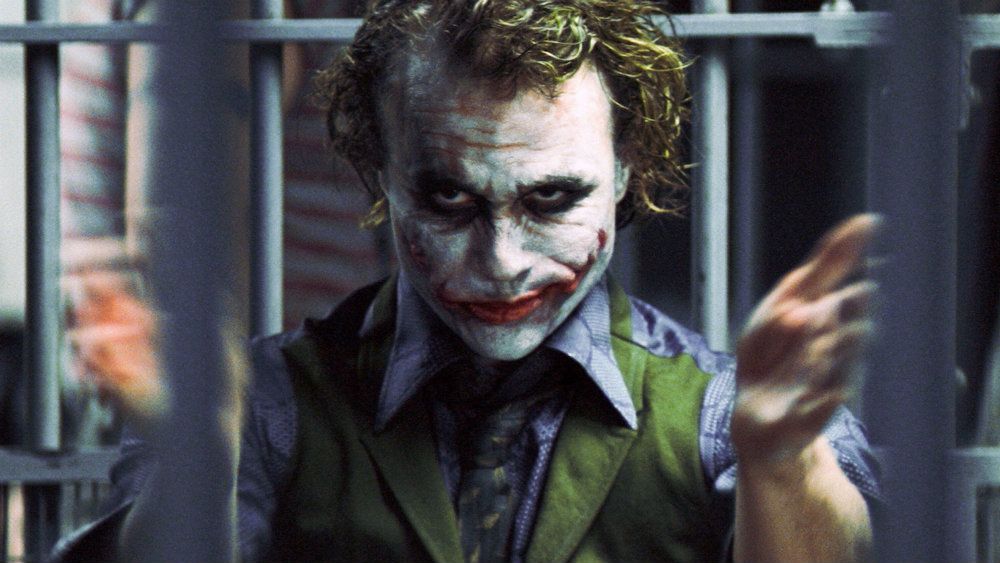 Speaking of benchmarks, Heath Ledger emerged against all odds to play the definitive version of Batman's most notorious villain in Christopher Nolan's film. Featuring distinctive make-up designed by Ledger himself and a litany of physical tics, his Joker is the character at his anarchic best. It's just a shame that the actor never got to revel in the praise for the role or reprise it in any subsequent films.
Follow Robert Yaniz Jr. on Twitter @CrookedTable
Check out Entertainment Cheat Sheet on Facebook!