Is Lizzo An Actress? The 'Truth Hurts' Singer Is Making Her Film Debut In 'Hustlers'
If you've been sleeping on Lizzo — well, it's time to wake up. The rapper, singer-songwriter, and flutist is killing it in the music business these days. And now, it looks like she's taking her many talents to the big screen. Here's what you need to know about her upcoming live-action film debut.
Who is Lizzo?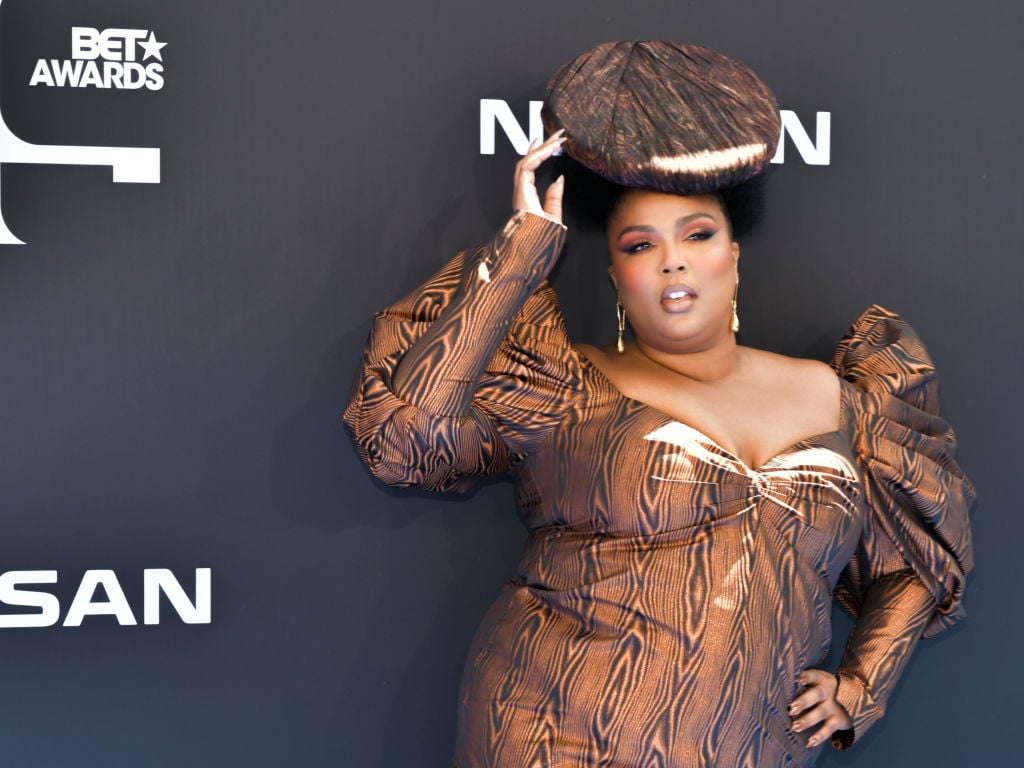 Lizzo has been considered an "indie" rapper until more recently. But she's been having an incredible year. Her songs have been featured in popular films such as Booksmart and Someone Great, and her new album, Cuz I Love You, hit number one on iTunes in TK.
During all of this, Lizzo hasn't slowed down. She performed at Coachella, the BET Awards, and the UK's Glastonbury Festival. Everyone from Lil Nas X to Oprah to Jada Pinkett Smith has been singing her praises. Oh, and she's part of Urban Decay's new #PrettyDifferent campaign  Basically, Lizzo is making 2019 her b****. 
Her single, 'Truth Hurts,' is a sleeper hit
Like we said, a lot happened for Lizzo all at once. On April 19, 2019, Cuz I Love You Came Out. On the same day, the Netflix film Someone Great was released. In it, her song, "Truth Hurts," was featured in a scene in which the characters sing and dance along.
This perfect storm of events sent "Truth Hurts," which was first released in 2017, skyrocketing up the charts. Now, Lizzo is close to having her first top 10 record on the Billboard Hot 100, and "Truth Hurts" is eligible for Platinum record status. 
Now, she's appearing in the film Hustlers
After all of this success, what could Lizzo possibly do to top herself this year? Apparently, appear in a star-studded flick for her live-action film debut (she had a voice role in May 2019's UglyDolls). She recently announced that she is in the upcoming movie Hustlers, for which the trailer is scheduled to drop on July 17, 2019.
The film, which is due out in September, features Constance Wu, Jennifer Lopez, Cardi B, and many more. It's a crime drama based on the true story of a group of New York City strippers who work together to take down their Wall Street clients after the economic crash of 2008. There's no word yet on exactly what Lizzo's role will entail, but hopefully, the trailer will enlighten us.
There's another film role she's had her eye on
Lizzo isn't one to sit back and let a perfect opportunity pass her by. She and her fans know how perfect she would be for the role of Ursula the Sea Witch in the upcoming Disney live-action remake of the animated classic The Little Mermaid. And she's ready to show everyone.
When Lizzo posted this video, there had been no confirmation on Disney's part that the project was even the works. But in June 2019, it was announced that Melissa McCarthy had been cast in the role. Lizzo's simple response to the news was the RT it with a sad-eyes emoji. Maybe Disney will be smart enough to realize its mistake before it's too late.