Lizzo and Ariana Grande Released A 'Good As Hell' Remix, And It's A Stunning Anthem
It's been a great week for women in pop music. Selena Gomez dropped "Lose You to Love Me" and "Look At Her Now." Taylor Swift celebrated 13 years since her first album. The American Music Award nominees were announced. And now, two of those nominees have released a collab. Check it out below.
Lizzo and Ariana Grande are two of the biggest musical acts of 2019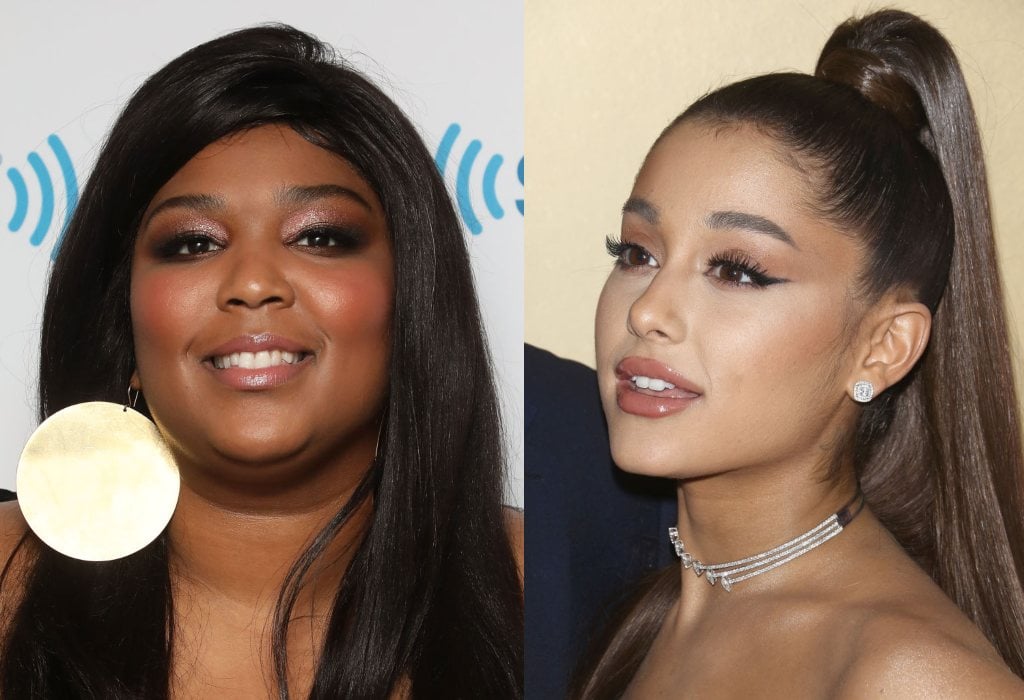 It doesn't get much bigger than these two right now. Lizzo broke out on the scene earlier this year after a few years of making impressive music that seemed to go generally unappreciated. But not anymore. Now, she's currently in the midst of her Cuz I Love You Too tour, and she shows no signs of slowing down.
Speaking of an artist that never seems to take a break, Grande wowed us with her 2018 album, Sweetener. But she didn't even have time to do more than a few concerts before dropping the single from her fifth album, Thank U, Next, which dropped in early 2019.
Grande just finished up the European leg of her tour
Ever since Thank U, Next dropped, Grande has been on her Sweetener World Tour, performing songs from both albums. As if that wasn't enough, she also dropped a single "Boyfriend," with Social House. She also co-executive produced as well as writing and singing multiple songs on the upcoming Charlie's Angels soundtrack.
Yeah, it's hard to keep up with Grande. She recently completed the European leg of her tour, but she won't be "taking it easy" for long: She's headed back out on the second leg North American leg, which will close out the tour at the end of the December in Los Angeles.
Lizzo has the No. 1 hit
Lizzo has been busy touring, but she's also had a lot going on besides that. Her 2017 single, "Truth Hurts," began to rise up the charts earlier this year, after it was featured in the Netflix film Someone Great. Now, it's No. 1 on the Billboard Hot 100, and is the longest-running female rap song to hold this honor (currently tied with Iggy Azalea's "Fancy," but it could knock it off in the next day or so).
However, Lizzo has also had some drama to deal with. She was accused of plagiarism from two different sources. She recently settled with one of the accusers, giving her a songwriting credit. Lizzo's team has filed a lawsuit against the other party in question.
Lizzo announced the collab on Instagram Live
But she's not letting that get her down. Lizzo took to Instagram Live on Thursday, Oct. 24, to make an announcement. "How about something that's dropping tonight. I'll give you a hint," she said, holding up a Starbucks cup. "If you can guess the size of this drink you'll know what I'm talking about."
Grande confirmed this in her own Instagram Story, with a clip of her singing. She wrote, "we got a sweet little remix of good as hell coming to you tonight. thank you for thinking of me @lizzobeeating love you !"
Here's the 'Good As Hell' remix
A little background: "Good As Hell" was the lead single from Lizzo's 2016 EP Coconut Oil. She has put out two previous albums but had not toured, and "Good As Hell" marked the beginning of her breakthrough after it was featured on the Barbershop: The Next Cut soundtrack. Lizzo then went on her Good As Hell Tour in June 2017.
Now, the track, which received new attention in 2019 after "Truth Hurts" went big and fans found Lizzo's new album and some of her older work, has been revitalized. The song starts off the same, and then Grande comes in after the second verse. She then adds her impressive vocals throughout, to the chorus and beyond. Listen above!