Lizzo Recounts Rough Journey to Fame In Celebratory Post-AMAs Tweet
It's a wonderful time to be Lizzo. The celebrated artist has been making waves all year. Now, she's recounting her difficult rise to fame in a post-American Music Awards tweet. And her message is an important one. Here's what Lizzo said.
Lizzo is one of the most popular artists of 2019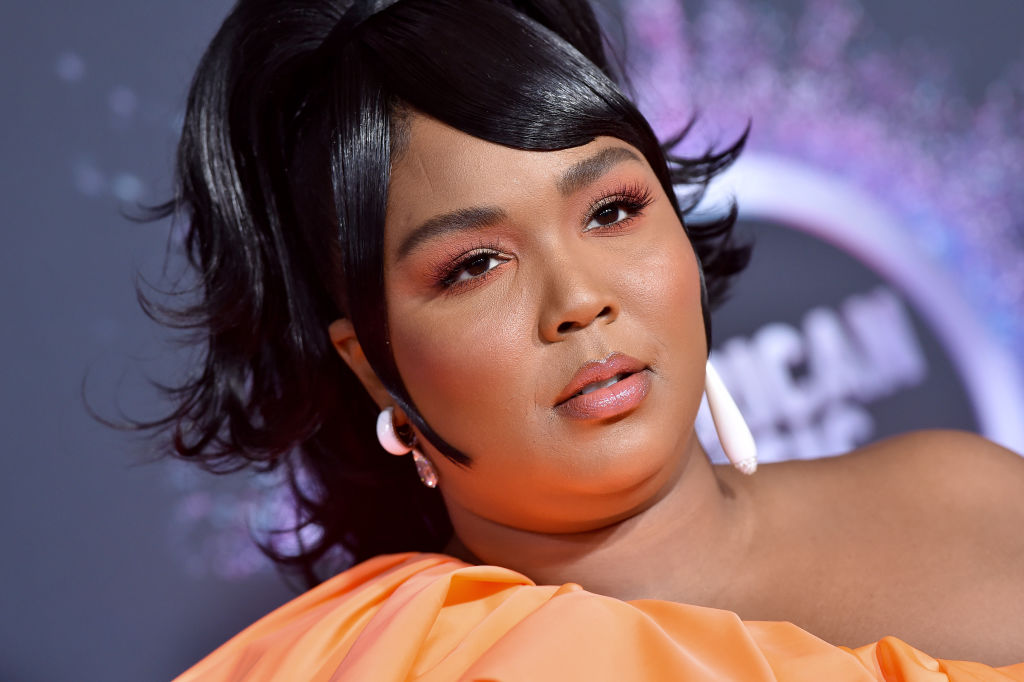 It's been an incredible year for Lizzo. When 2019 first began, Lizzo was a relatively unknown artist. The first half of the year brought her previous songs used in movies like Booksmart and Someone Great, a Coachella performance, and her new album, Cuz I Love You.
And from there, history was made. By the time the second half of the year rolled around, Lizzo was making her film debut in Hustlers, taking home top prizes at awards shows, and dominating the charts with singles new and old. And she shows no signs of slowing down.
She attended the American Music Awards and gave a stunning performance
Lizzo was nominated for three American Music Awards in 2019: New Artist of the Year, Favorite Female Artist – Soul/R&B, and Favorite Song Soul/R&B for her single "Juice." Though she didn't take home any of these awards, she did put on a pretty spectacular performance at the Nov. 24 ceremony.
The singer, songwriter, and flutist took the stage to perform "Jerome," one of her lesser-known songs off of Cuz I Love You. It's a heartfelt, emotional number, in which she breaks up with the man in question, but lets him down fairly gently. Lizzo really belted this one out, as you can see.
It wasn't easy to get where she is today
After the AMAs came to a close, Lizzo took to social media. She responded to one Twitter user, Wendolee Ayala, who thanked her for "not giving up and becoming a true inspiration to women with big size and big dreams." The artist's kind response paints a picture of her life in the years prior to this one.
"8 years of touring, giving out free tix to my undersold shows, sleepless nights in my car, losing my dad & giving up on music, playing shows for free beer & food with -32$ in my bank account, constantly writing songs, hearing 'no but always saying 'yes,'" she wrote of her struggles. "Glad I never gave up." It's a beautiful sentiment about how tough it is to make it in show business and reveals her humility.
She had fans cracking up with one accessory
But the night wasn't just a sentimental one. Lizzo inspires us in many ways. And she rarely misses an opportunity to be silly and funny. Case in point? The very, very, very tiny purse that she walked the AMAs red carpet with.
So what was the reason for the purse? It was a joke was a point. Lizzo wrote on social media, "bag big enough for my f*ks to give. Big body b*tch in a Valentin-HO custom look for." She also posted a photo of her with the purse in her Instagram Story, writing, "my worries of 2019" over the bag.
Another of Lizzo's older songs is climbing the charts
In the world of Lizzo, the good news just keeps on coming. On Wed. Nov. 20, 2019, while she was preparing for her AMAs performance, Lizzo found out that not only she was nominated for her first Grammy, but that she had earned the most nods of any artist this year, with eight total nominations.
And the day after the AMAs, Lizzo did what she's been able to do nearly all year: Post the week's Billboard Hot 100, in which she is featured. Her 2016 single "Good As Hell," is rising the charts, surpassing her other sleeper hit, "Truth Hurts," after she released a remix with Ariana Grande.