The Mashup We Didn't Know We Needed — Lizzo's 'Truth Hurts' Matches up Perfectly With 'The Aristocats'
Lizzo's "Truth Hurts" works with any mood, any person, and even any cat. Recently, the artist re-posted a video to her Instagram and Twitter that was an instant favorite among fans. Surprisingly, it's an edited version of Disney's animated film, The Aristocats. Learn about this cute and sassy clip here.
Lizzo's song, 'Truth Hurts' matches up 'purrfectly' to Disney's 'The Aristocats'
Everybody wants to be a cat, especially when they're grooving to one of Lizzo's songs. Disney's The Aristocats premiered in 1970, featuring the song "Scales and Arpeggios." Now, a clip of that animated film is back, tweaked a little bit to feature one of Lizzo's songs, entitled "Truth Hurts" — and it's a bop.
This mashup was originally created by Lizzo fan Brendan Carey and shared to social media. The clip went viral, earning millions of plays on Lizzo's Instagram page. Even celebrities like Queer Eye's Jonathan Van Ness and Ariana Grande commented on the cartoon.
The video went viral on social media, Lizzo even sharing it on her Instagram account
Any video this purrfect just has to be shared. According to Mashable, "The video comes from fan Brendan Carey, who first shared it on Friday on his Instagram. It's not clear when Lizzo first saw it, but Carey, a self-described Lizzbian, was clearly thrilled, breaking a two-year Twitter hiatus to interact with well-wishers and re-tweet [the video.]"
Other fans shared the clip on Twitter, Instagram, and Facebook. Eventually, Lizzo posted the video to her own Instagram and Twitter accounts. Once the artist retweeted it, fans decided to rewrite some of the lyrics to match The Aristocats' theme. One fan on Twitter wrote, "Yeah I got tom problems that's the kitty in me, meow meow then I solve 'em that's the Bastet in me!"
"You're s'posed to hear 'meooooow' when you're scratching my back," responded another Twitter user.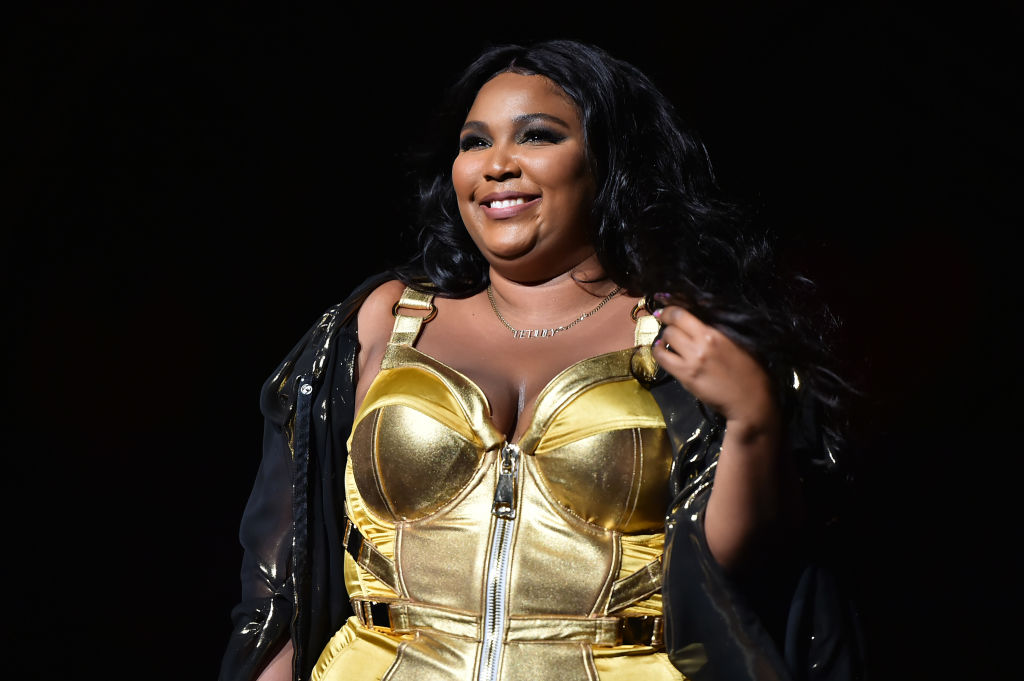 Lizzo is known Disney fan, once posting a video of her dressed as Ursula from 'The Little Mermaid'
Although Lizzo might not be the star of The Aristocats, some fans suggest the artist for another role with a Disney movie — Ursula in the upcoming live-action adaptation of The Little Mermaid.
Recently, Disney announced that Halle Bailey would portray the title character of the film. Reportedly, Melissa McCarthy is "in talks" to portray the villain. However, Lizzo shared videos of herself dressed as Ursula, reminding fans of her love for the sea witch. Some Lizzo fans even suggest the artist should portray the role, one fan tweeting, "all I want is for Lizzo to be cast as Ursula in the live-action Little Mermaid is that too much to ask."
According to Metro, at the same time as the Aristocats' cover, "'Truth Hurts' just broke the record for the longest time at number one by a solo female rapper." Lizzo's music, including her song "Truth Hurts" and her album, Cuz I Love You, is available on Spotify, Apple Music, and most major streaming platforms.