How Much is Logan Paul Worth? What Will He Earn From KSI Fight?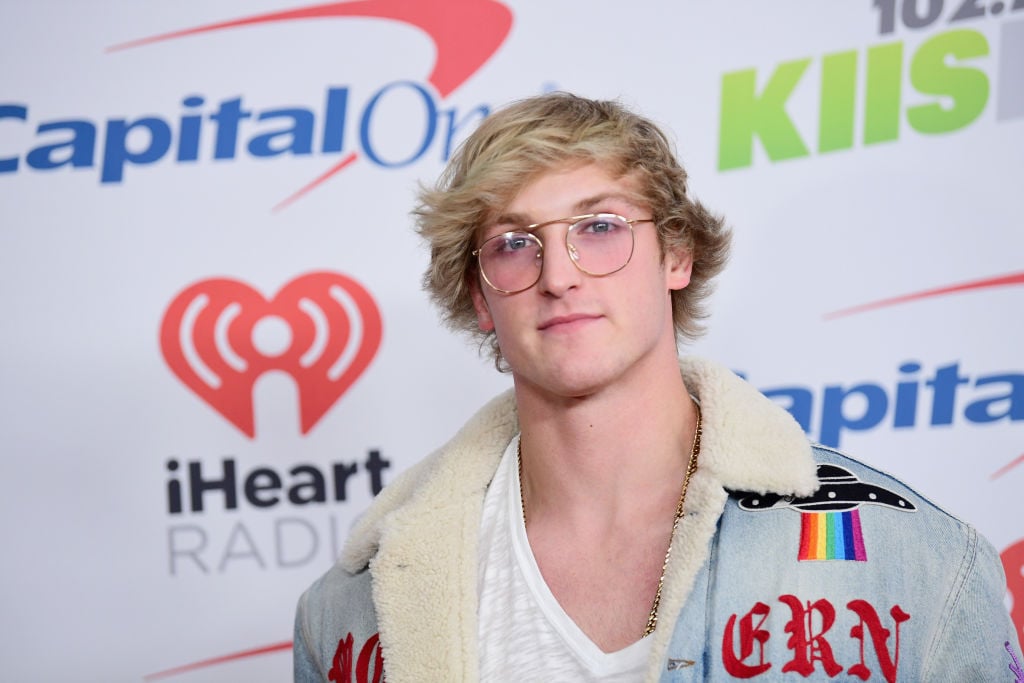 Logan Paul has made a career from appearing on social media. One of his biggest media stunts was getting in the boxing ring with KSI. Here's Logan Paul's net worth and how much money was generated from his famous fight.
Career
Logan Paul made his acting debut in 2014 in a short film called Rainbow Man. From there, he appeared in a 2015 episode of Law & Order: Special Victims Unit titled "Intimidation Game." He then appeared on other television shows including Stitchers, King Bachelor's Pad, and Foursome.
How he makes his money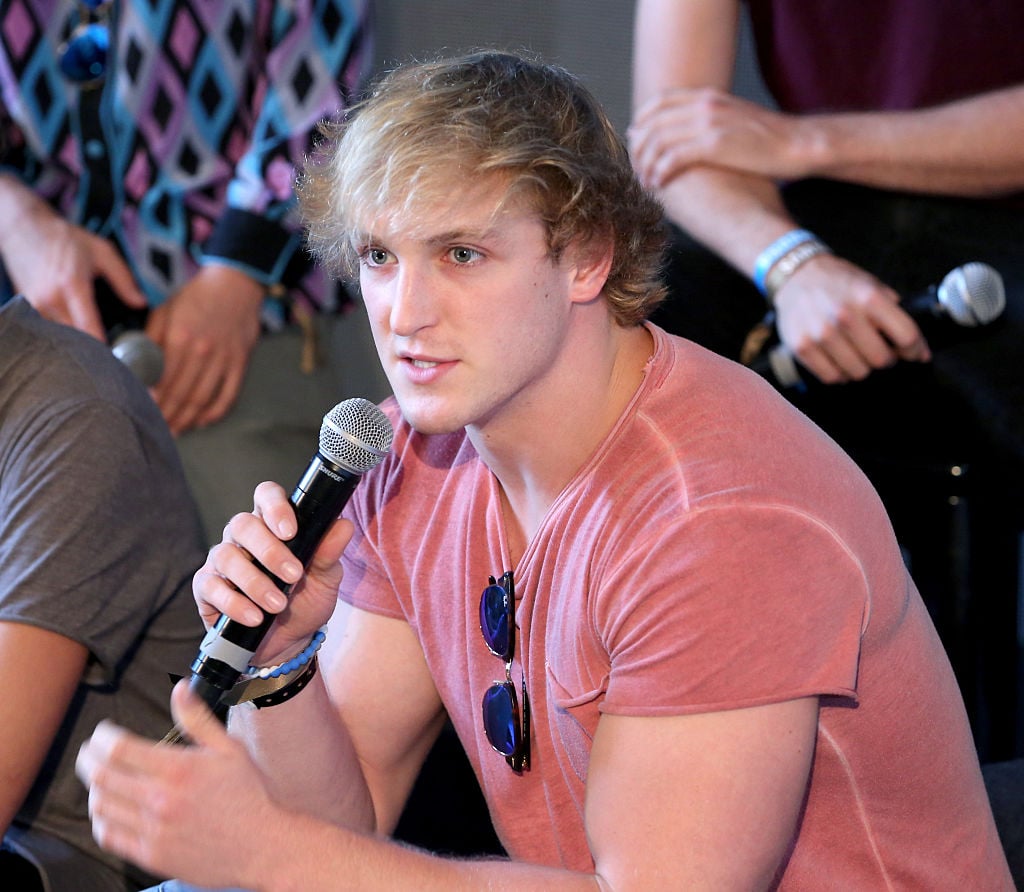 The primary way Paul earns income is from vlogging. He makes an average of $273,000 a month from monetized videos on his YouTube page, Logan Paul Vlogs, reports Social Blade. The star has a faithful following; he receives an average of 3 million views each day.
Besides vlogging and acting, Logan sells merchandise under the name Maverick by Logan Paul. The company mainly sells sportswear and accessories.
Controversy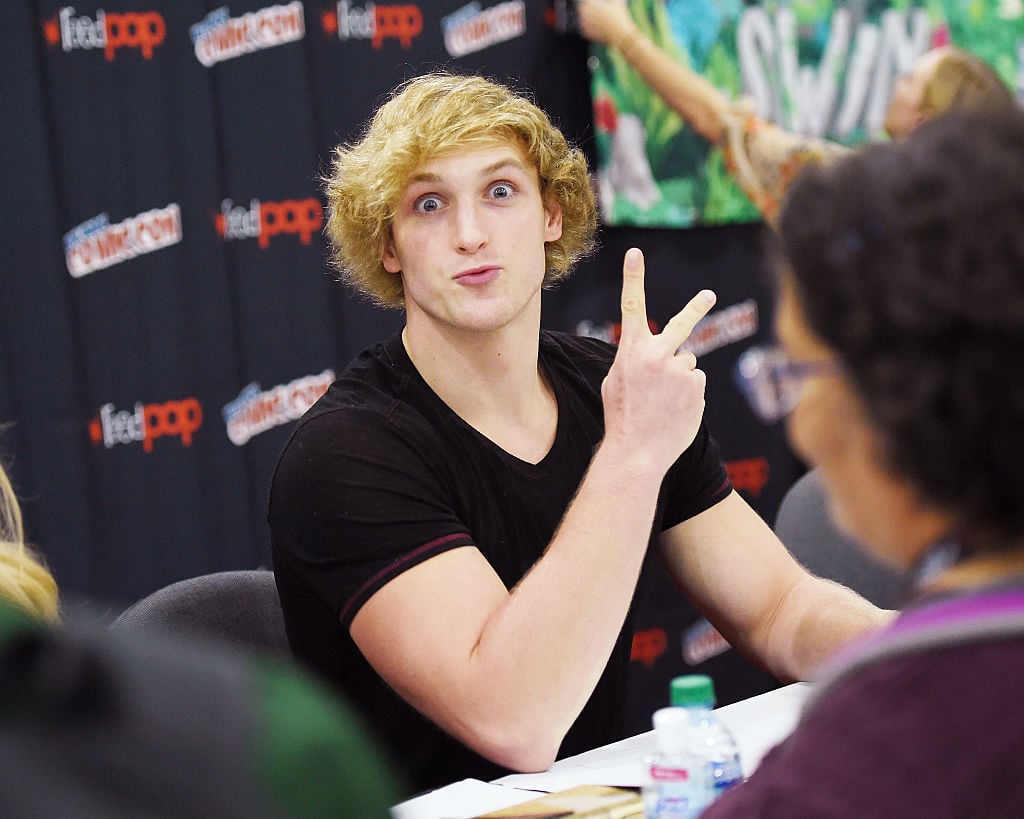 Paul faced criticism after posting a video to his YouTube channel showing images of the body of an apparent suicide victim. Logan and his associates were walking through the Aokigahara forest in Japan, a popular suicide site sometimes referred to as "Suicide Forest."
Many expressed dismay over Logan's lack of sensitivity and what some thought was an attempt to make money by using a shocking image to attracting more YouTube followers. However, in his apology, Paul denied using the video to make money: "Let me start with this — I'm sorry," he wrote on Twitter. "I didn't do it for views. I get views. I did it because I thought I could make a positive ripple on the internet, not cause a monsoon of negativity. That's never the intention. I intended to raise awareness for suicide and suicide prevention."
How much will Logan Paul earn from the KSI fight?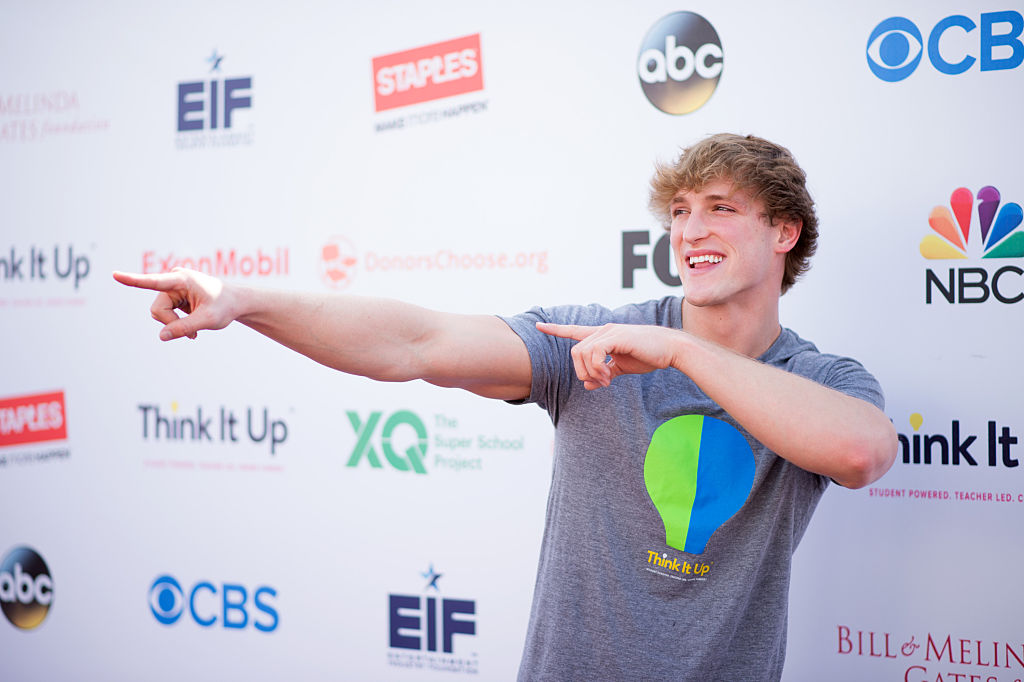 Logan Paul and KSI first got in the ring in the fall of 2018. Some say the fight was orchestrated so both Paul and KSI could promote their brands. This is what The Verge's Vlad Savov had to say about the fight:
The show was more of a Logan Paul x KSI collaboration than a fight of genuine rivalry. Jake Paul, Logan's younger brother, also fought KSI's younger brother Deji Olatunji. Immediately after the fight, Jake announced that he's launching his own clothing line and that he wants (documented domestic abuser) Chris Brown to be his next opponent. It was a perverse mix of brazen commercialism and the infliction of genuine pain: the amateurism of the performers translated into a brawling performance that left most people in the crowd delighted. Whoever it was that they hated, that dude got punched in the face and bled for their entertainment.
Since the fight was a draw, Paul and KSI are planning a rematch. Paul claims he didn't make much money from the first fight, reports the Mirror: "Thirty percent of the revenue goes to YouTube, then I split the remainder with team KSI, then I split that with Jake Paul," he said in a video. "Then out of that another 30% goes to managers, lawyers, agents, everyone involved from my team, we paid for venues, our full-time boxing coach," Paul continued.
Official details haven't been released, but it's estimated the first fight generated around $11 million, according to Business Insider. The rematch between Logan Paul and KSI will likely take place in early 2019. Business Insider forecasts revenues for the second match will double, bringing in roughly $22 million.
Logan Paul's net worth
Logan Paul has a net worth of $14 million. Back in 2017 he was named one of Forbes magazine's highest-paid YouTube stars.
Read more: How Much Money Was Michael B. Jordan Paid for Creed II?
Check out The Cheat Sheet on Facebook!