Spoilers We Just Learned About the Wolverine Film 'Logan'
With the third Wolverine film set to hit theaters this year, fans are finally starting to get an idea of what they can expect from the upcoming movie. The movie's first trailer, above, and first international trailer with extra footage (below) have been been released. In addition, star Hugh Jackman and director James Mangold have recently revealed new details about the project, which will mark Jackman's final turn as the iconic X-Men character. Here are 10 new spoilers we just learned about the sequel.
1. The film's official title is Logan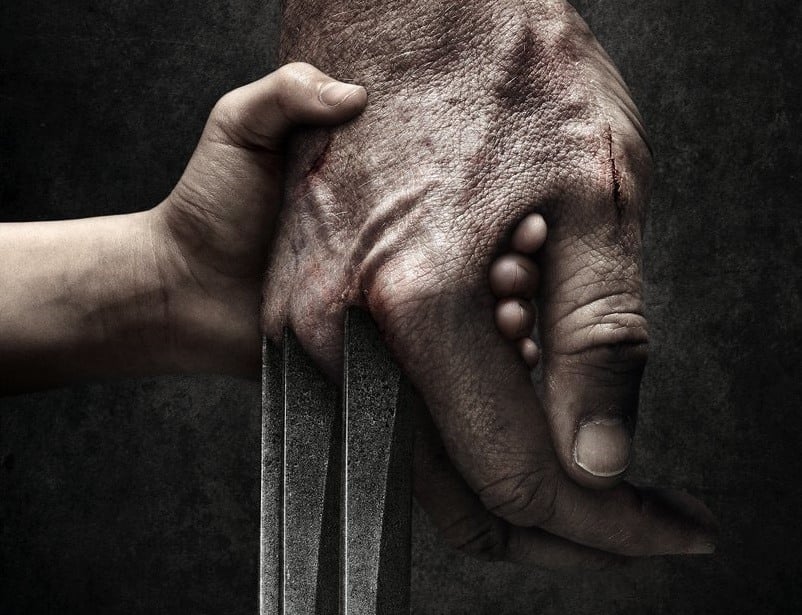 After months of speculation, Jackman finally revealed the title for his upcoming Wolverine film. The third entry in the Wolverine franchise (and the 10th in the X-Men franchise) will be called Logan, as Jackman confirmed via social media. Mangold reiterated the news with a look at the official poster (above), featuring Jackman's clawed hand being held by the hand of a small child.
2. It takes place eight years in the future
The movie will reportedly take place in 2024 — a difficult year for mutants. According to The Wrap, the film will be set at a time when mutant births are on the decline for unknown reasons and the government is turning all of the remaining young mutant children into killing machines.
Update 1/13/17: Hugh Jackman has revealed the official synopsis for Logan via a tweet. It reads:
In the near future, a weary Logan cares for an ailing Professor X in a hide out on the Mexican border. But Logan's attempts to hide from the world and his legacy are up-ended when a young mutant arrives, being pursued by dark forces.
3. Logan will be struggling mentally and physically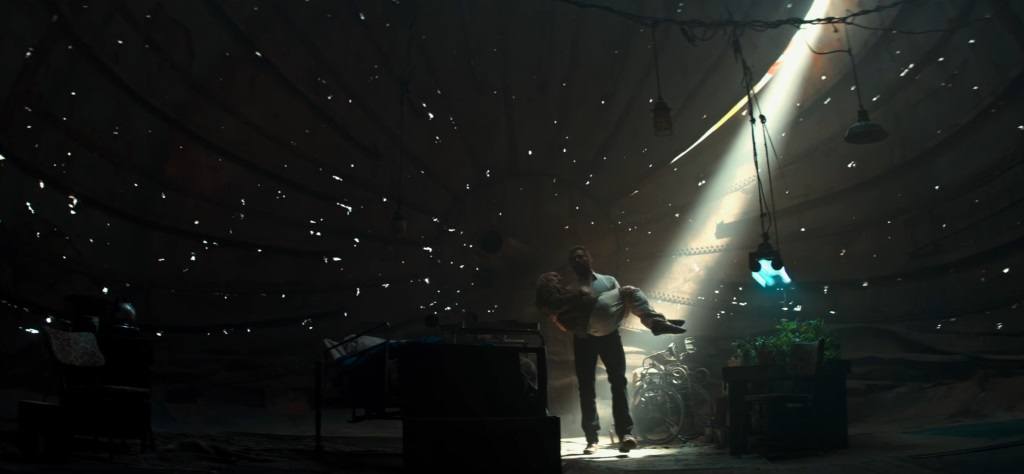 Logan will reportedly feature a much darker tone than any other Wolverine or X-Men movie. Not only will it take place during a troubled time period, but Logan himself will also be seriously struggling, turning to alcohol in order to avoid dealing with his own aging body.
Page two of our screenplay. pic.twitter.com/5X93NtWuVS

— Mangold (@mang0ld) October 5, 2016
Mangold confirmed these details when he tweeted a photo of the second page of the film's screenplay. As can be seen clearly in the image above, the description at the top of the script reads, "Our hero, well, he's older now and it's clear his abilities aren't what they once were. He's fading on the inside and his diminished healing factor keeps him in a constant state of chronic pain — hence booze as a painkiller."
The Wrap reiterated these details, writing of the character, "[Logan's] sick, his powers are fading, and he heals much more slowly — and sometimes not at all."
4. It will feature an elderly Professor X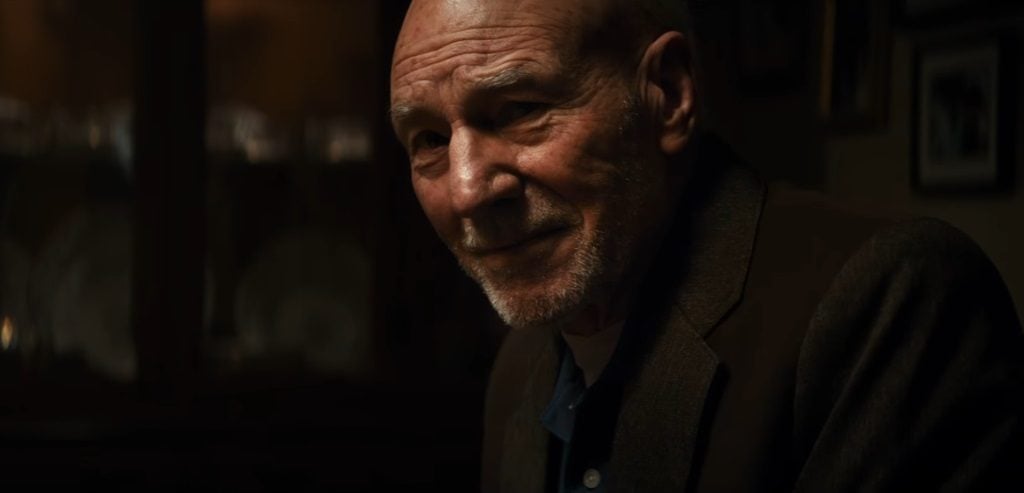 Logan apparently won't be the only one to get more vulnerable and frail with age. Professor X (Patrick Stewart) is expected to appear in the upcoming movie and, unfortunately, he won't be doing well. Per The Wrap, the elderly mutant won't have much control over his powers and, at times, he doesn't even remember or recognize Logan. But he won't be left to fend for himself. Logan will continue to look after Professor X, despite his own struggles.
5. Caliban will help care for Professor X
Taken w/ Leica S 007 Summicron 100mm, ISO 1600 1/250 ƒ2 — by JM pic.twitter.com/8P3s5Mdruo

— Mangold (@mang0ld) October 17, 2016
As previously suggested, Logan will look after Professor X, but he'll have some help doing so. Aiding him in the care is an albino mutant named Caliban (played by Stephen Merchant). Caliban's powers typically involve locating other mutants, but he'll apparently be focusing his attention on the elderly professor this time around. Director James Mangold tweeted our first glimpse of Merchant's Caliban in October, as seen above.

6. Wolverine will mentor X-23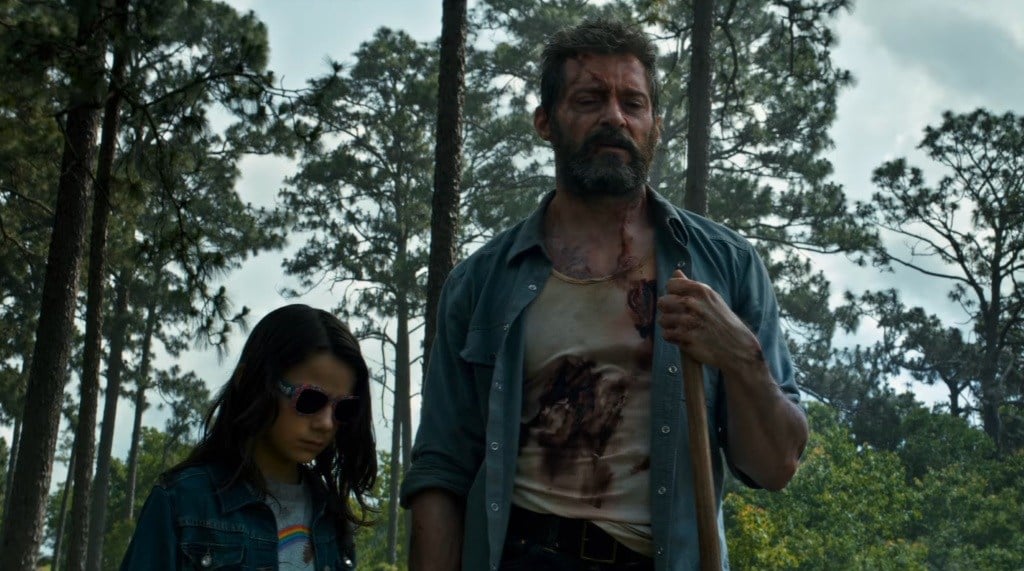 The film's poster features Jackman holding on to the hand of a young child. So who exactly is the child? The Wrap reports that it's a young female mutant who Logan ends up mentoring. The girl has claws like him, although she only has two talons instead of three.
As previously speculated, the young mutant is Laura Kinney aka X-23. The character, created by writer Craig Kyle, debuted in the NYX comic series in 2004 and is a female clone-daughter of Wolverine. Like him, she has a regenerative healing factor and superhuman strength. Initially created to be the perfect killing machine, she goes on to attend school at the X-Mansion and eventually becomes a member of X-Force.
The character will be played by newcomer Dafne Keen in the upcoming movie.
7. Donald Pierce will be the main villain
Narcos star Boyd Holbrook was cast as a mystery villain in April, but the movie's Instagram page for Logan has since identified his character as Donald Pierce. In the comics, Pierce is a cyborg supervillain who is also a technological genius and a leader in the field of electronics. When Holbrook was originally cast, the character was described as having a slightly different occupation than that of his comic book counterpart, labeled as a "relentless, calculating, and intense head of security for a global enterprise."
Pierce is an anti-mutant fanatic, who is also known for leading a group of cyborg villains known as the Reavers. Speaking of which …
8. The Reavers will appear
Though Holbrook was confirmed to be Pierce early on, it was unclear whether his team of Reavers would also be involved. It's since been confirmed that the classic X-Men villains will indeed appear in the movie. Audiences got their first glimpse at the Reavers via Logan's official Instagram page, as seen above.
As fans know, the Reavers are a team of cyborg villains who unite with Pierce over a mutual hatred for the X-Men and especially Wolverine. In the comics, Pierce once used the Reavers to kidnap Professor X and used his powers to further his anti-mutant mission.
9. Dr. Zander Rice will play a crucial role in the creation of X-23
Rice. Logan. 3.3.17 pic.twitter.com/z8V7ccpueY

— Hugh Jackman (@RealHughJackman) December 8, 2016
Grant was cast in the film shortly before production began, but his role was kept under wraps up for months. Rumors previously suggested that he could be playing Dr. Zander Rice, a character who was instrumental to the creation of X-23. That speculation was seemingly confirmed in early December, when Jackman shared the above photo via Twitter, with the telling caption, "Rice. Logan. 3.3.17."
As comic book fans know, Rice's father played an important role in the original Weapon X program, but was killed by Wolverine during his escape from the research facility. Rice followed in his father's footsteps and started his own science program with the hopes of recreating Weapon X's work, eventually leading to the creation of X-23.
10. It will be the darkest X-Men movie yet (and R-rated)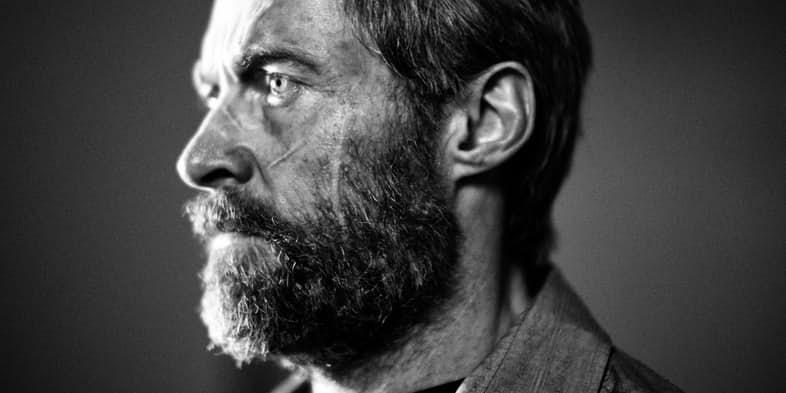 Logan has been confirmed to have an R-rating, following months of rumors that the movie will be the darkest X-Men film yet. Writer and producer Simon Kinberg promised as much, telling Collider, "It's a very radical, bold, different Wolverine than you've ever seen in any of these movies … It takes place in the future, and as you and others have reported, it is an R-rated movie. It's violent, it's kind of like a Western in its tone."
Recent speculation suggests that Jackman helped fight for the higher rating. As Ain't It Cool reports, Mangold recently confirmed to reporters that the actor agreed to a lower salary in order to ensure the R-rating. Why? Since R-rated films are only open to older audiences, they don't always perform as well at the box office. Financially, Jackman's pay cut likely helped Fox balance out potentially lower box office returns for the R-rated Logan.
A new clip recently shared by Hugh Jackman illustrates the gritty aesthetic of the upcoming Wolverine film.
You know the drill. LOGAN. 3.3.17 pic.twitter.com/0Ra1A4zzgQ

— Hugh Jackman (@RealHughJackman) February 6, 2017
Logan is set to hit theaters on March 3, 2017.
Check out Entertainment Cheat Sheet on Facebook!