Lois Lane to Finally Get the Attention She Deserves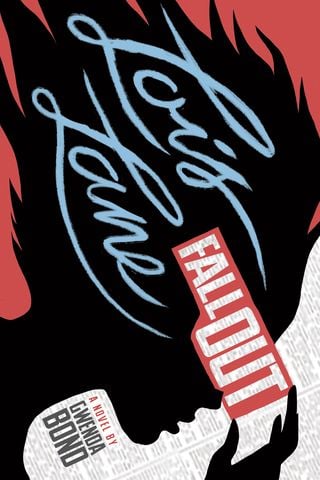 Superman's feisty and intelligent sidekick, Lois Lane, will soon become a star in her own right thanks to author Gwenda Bond. The writer has been tapped to pen a YA novel chronicling the famously tough reporter's teenage years.
Per the synopsis provided by Switch Press, Lois Lane: Fallout casts the DC Comic hero as an "army brat" recently uprooted to Metropolis. Though she is determined to keep a low profile and fit in a first, she can't help but meddle when she notices that an evil high school clique known as the Warheads is messing with another girl's mind via a high-tech video game. The smart and curious Lane soon finds herself caught up trying to solve the mystery.
While the novel mostly focuses on Lane outside of her relationship with the Man of Steel, Clark Kent does make an appearance in the book as her potential love interest. According to the book description, the teenage Lane only knows him by his screen name, SmallvilleGuy, but considers him "maybe-more-than-a friend."
Bond first teased the book on her website earlier this month, confirming that it focuses on "an iconic character — definitely someone you know." After the official announcement was made, she again took to her site to make a statement, saying it's been "an incredible honor … to get to put Lois front and center in the starring role." For Bond (and for many others), it's a project that's long overdue for — as the author describes — "a superhero without any superpowers … except her unmatched bravery and smarts. Not to mention her sense of humor and her commitment to truth and justice."
Though Lane has been around for 76 years, since the very first Superman comic, she's spent much of her existence in the Man of Steel's shadow. As The Hollywood Reporter points out, even her long-running solo comic book was entitled Superman's Girlfriend, Lois Lane. The novel's launch seems to be part of a greater effort to push female-centered comic narratives.
Lois Lane: Fallout follows the release of two superhero franchise prose adaptations last year, The She-Hulk Diaries and Rogue Touch. Both of those stories put their central characters, The Avengers' She-Hulk and X-Men's Rogue, in their own spotlight. Earlier this year, Marvel also announced plans to portray a female Thor in an upcoming series. Now, Lane will be the next strong heroine to finally get the full attention she deserves.
Bond seems like a good choice to chronicle Lane's younger years in novel form, as she has plenty of experience creating witty and fearless teen girl characters. Both of her previous YA books, Blackwood and The Woken Gods, revolve around two similarly courageous female protagonists, each of whom face off against wicked forces seemingly beyond their control. Her upcoming novel, Girl on a Wire (out in October), also follows a 16-year-old girl who must find the culprit behind the mysterious and unlucky talismans plaguing her. Fans already seem to be looking forward to what she has in store for Lane, as well.
Lois Lane: Fallout is scheduled to hit shelves in May 2015.
More from Entertainment Cheat Sheet:
Want more great content like this? Sign up here to receive the best of Cheat Sheet delivered daily. No spam; just tailored content straight to your inbox.