'Long Island Medium' Fans Are Asking Theresa Caputo Where Ex-Husband Larry Caputo Is in This Family Photo
'Long Island Medium' star Theresa Caputo divorced her husband last year, but fans are still wondering why Larry Caputo isn't featured in this family photo.
If there's anything Theresa Caputo is known for, it's dazzling audiences with her incredible gift. We know the Long Island Medium best for her big hair, thick accent, bubbly personality, and ability to speak to the dead. And when the show first began, we didn't just get to know Theresa — viewers also became deeply involved in her family life. Now, her kids are growing up fast, and her daughter is even getting married soon. But one aspect of the medium's life severely changed, and that's her marital status.
Theresa and Larry Caputo seemed to be the perfect match, and their divorce came as a huge shock to many fans of the show. And since the exes seem to be on good terms, many are wondering why Larry isn't in the family photo Theresa recently posted to Instagram.
Theresa and Larry Caputo split after decades of marriage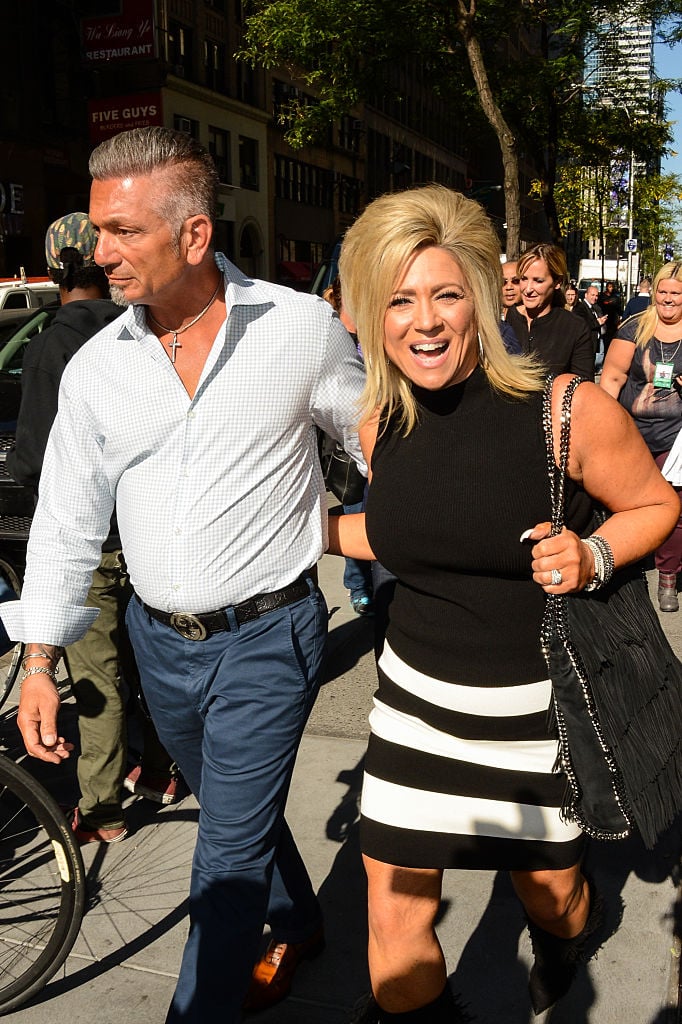 Theresa and Larry Caputo had an incredible love story that spanned decades, though as we saw on the show, they decided to go their separate ways. Back in the summer of 2018, People reported that Theresa filed for divorce in April 2018 after separating from Larry in December 2017. The two were married for 28 years and told the publication, "We will always love each other and our two wonderful children. We are united in supporting each other and our family."
As for why the two decided to part ways, it seems the show may have caused them to drift apart over time. And while Larry seemed to find someone new rather quickly, Theresa noted she was working on herself and building up her independence as a newly single woman. She also chose to share her divorce with the show to stay true to being totally transparent with her fans. "[We decided] we were going to share our lives and we did, and we stay true to that," she said on Long Island Medium.
Theresa has since said her relationship with Larry is 'fantastic'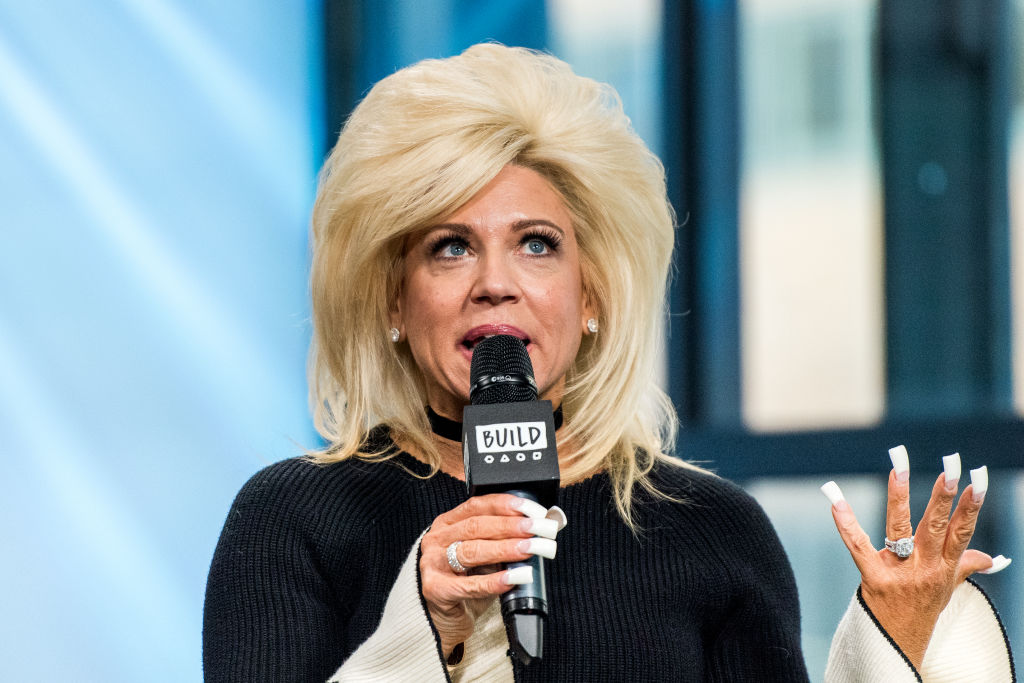 It certainly took many tears, conversations, and months for the dust to settle, but now, it looks like Theresa and Larry are carrying on just fine. As far as where the two stand now, it seems they still remain on great terms, too. In the fall of 2018, Theresa spoke with Access Live regarding how she and Larry still spoke. "It was nice not to just, you know, text him or talk quickly on the phone, [but] to actually see him and get together, so, you know, we're in a good place. We're separated, but we're in a good place," she said. And even more recently, she spoke about how she and her ex-husband are better than ever.
Theresa told Extra back in May that she and Larry are "fantastic," and they're both working hard to plan Victoria's wedding together. "We're great, we're planning … our little girl's getting married," Theresa excitedly told the interviewer.
Fans are wondering where Larry is in this recent family photo
Since Theresa and Larry are clearly in contact to plan Victoria's wedding (and since the divorcees are also apparently on great terms), fans are wondering why Larry isn't in Theresa's recent Instagram photo. "Birthday week celebrating begins Michaels BIG 25," the medium captioned the image. Michael Mastrandrea is Victoria's fiance, and it seems family and friends gathered to celebrate his big day.
"Where is Larry ?… just feels weird not having him around," one of Theresa's followers commented. "Where is that hubby of yours? Can we get in touch with him?" another questioned. "Wheres Larry Sr. Why arent there ever pics of you with him?" yet another asked. And finally, a follower added, "It's sad that Larry is never part of your family anymore."
We're not sure what Larry was up to, as his last Instagram post was back in July and he tends to keep out of the public eye. But we're sure when Victoria's wedding photos crop up, we'll see him and Theresa smiling in photos together again.
Check out Showbiz Cheat Sheet on Facebook!