'Long Island Medium': Is Larry Caputo Depressed? His Recent Weight Loss Sparks Attention
Fans of Long Island Medium have been watching Theresa Caputo for years. She's known as the New Yorker who can speak with the dead, and viewers enjoy Theresa's big personality and hair just as much as they love watching her approach strangers on the street. Whether you believe in her gift or not, there's no doubt this medium can captivate an audience.
A lot has changed for the Caputo family over the years, however. More recently, Theresa and her long-time husband, Larry, divorced. And while we thought Larry was doing well on his own, it turns out the separation may have had a seriously negative impact on his mental health.
Theresa and Larry Caputo divorced after 28 years of marriage
Fans who've watched Theresa over the years know her whole family just as well as they know her. And they were devastated when Theresa and Larry announced they'd be going their separate ways. People reports the couple officially divorced in December 2018, a year after their initial separation. As Theresa told People in a statement, "Larry and I have finalized our divorce. We shared 28 wonderful years together and have two beautiful children, Larry Jr. and Victoria. We will continue to support each other and remain friends."
Theresa spoke about how difficult the divorce was for her, but she's doing well on her own now and pursuing her dreams. She told Good Housekeeping that after her separation, she spent a lot of time with her children, recovered from knee surgery, and oversaw a few projects on her home, all of which kept her busy. And while many are interested to hear if Theresa is dating anyone new yet, it appears she's still single.
Fans thought Larry was doing great with his new girlfriend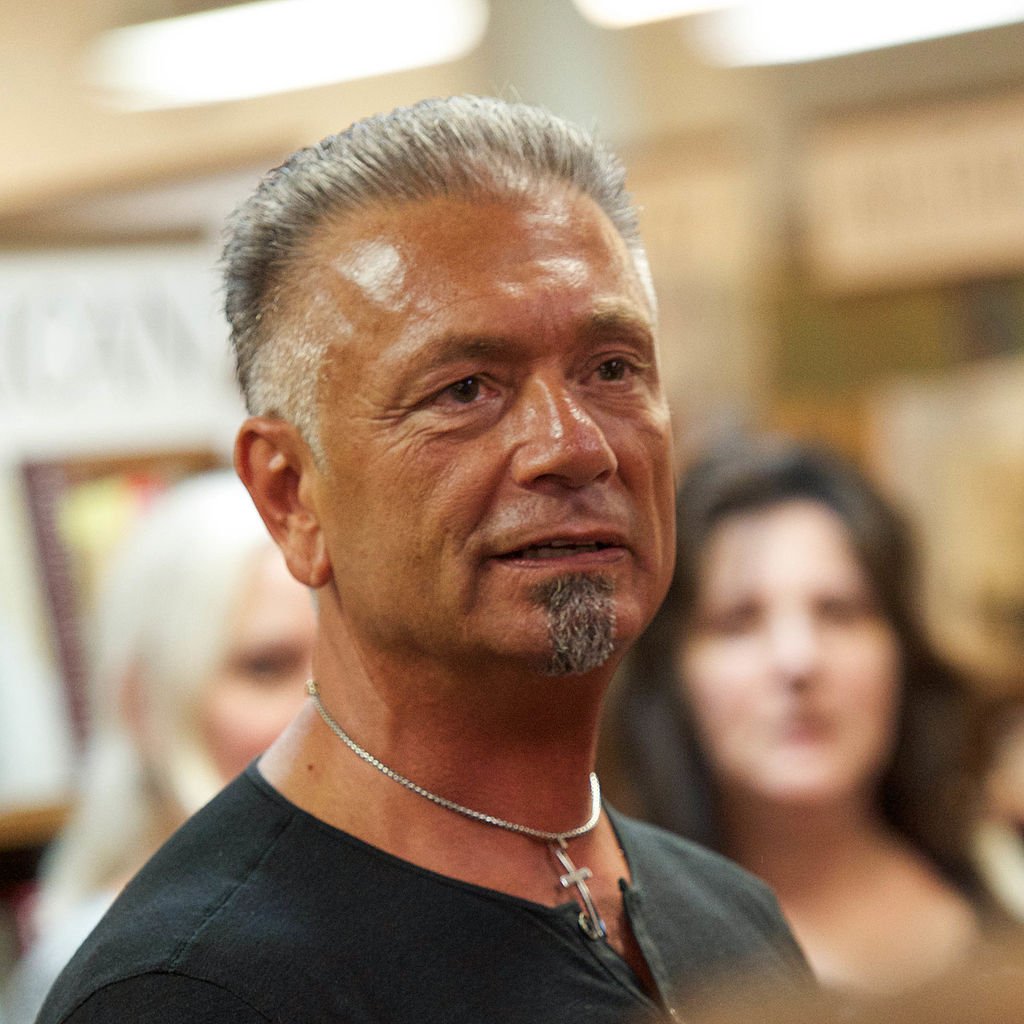 Theresa may be focusing on her self and her career, but it appeared that Larry was willing to move on from the divorce rather quickly. People reports TMZ caught up with Larry, and he told the publication, "I have moved on. I'm fortunate enough to say that I have met someone special. But I'll just leave it for that now."
As for who that "someone special" may be, it was reported that he was seen out with a woman by the name of Connie Stauddy. Connie allegedly first met Larry when she tried to contact Theresa for a reading. The two seemed to hit it off and have since been seen shopping for furniture together in her home state of Alabama. Larry seemed to confirm the rumors were true with a photo of him and his girlfriend on his Instagram — though it seems the photo has since been taken down.
The divorce may have had more of an impact than anyone thought
While Larry seemed to be doing well post-divorce, it seems he may have been having more difficulties than many realized. He told Radar Online that after his separation from Theresa, the stress got to him, and he felt deeply depressed. And while he initially moved to California at around 200 pounds, he noted the depression caused him to lose a lot of weight rapidly, too.
"With some depression I dropped down to 163 pounds. Because of my state of mind, I didn't have an appetite," Larry told Radar. "I leaned out and I was like 'wow, I feel that much better, I look more youthful, [I have a] better frame of mind, physically and mentally I feel so much better,'" he added.
Currently, he noted he's at a healthier weight of 168 to 170 pounds and is in a better place mentally as well. "I have a lot of time by myself. I go for walks, hop in my car, try to learn my way around California. And I do go to the gym every day. That's the highlight of my day." And Larry also noted he still deeply cares for Theresa but is ready to move on with his own endeavors and is working on accomplishing his own goals.
Check out The Cheat Sheet on Facebook!