The Longest Running TV Shows in American History
Some of the greatest shows in American television history are remembered as being outstanding, but most have a short run. The Fresh Prince of Bel-Air, for example, only ran for six seasons in the 1990s. Breaking Bad only had five seasons (the final season was split into two portions), as did The Wire. The Sopranos only ran six seasons.
But not every great show has a short lifespan. Take The Simpsons, for example. Although most would admit that their best seasons are in the rearview mirror, Fox's cash cow cartoon has been around since before Michael Jordan won his first NBA championship. We took a look at The Simpsons, plus all the other longest-running TV shows in American history. Some may surprise you!
20. Captain Kangaroo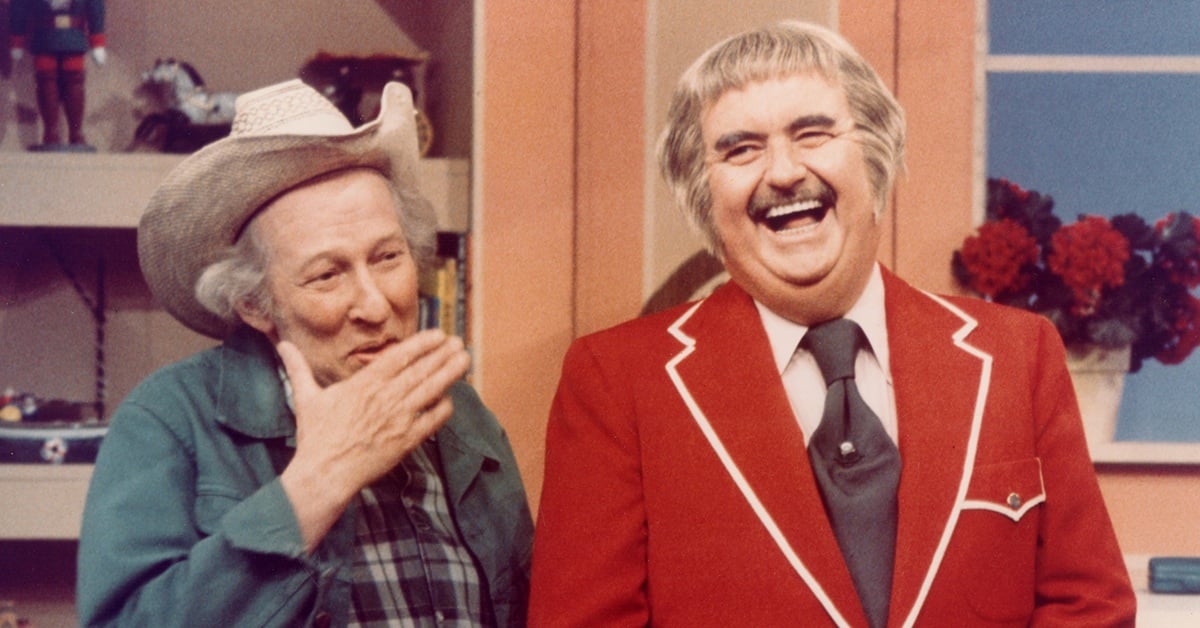 Duration: 29 years
Captain Kangaroo is a beloved show for people-of-a-certain-age, having run from 1955-1984 on CBS. The kids' show actually featured no kangaroos, and the name came from the large pockets on host Bob Keeshan's iconic coat. The premise was loose, with a format that featured puppets, specials guests, and cartoon shorts. Captain Kangaroo had several cast members that would go on to various levels of fame, including Bill Cosby and Kevin Clash — the latter providing the voice of Elmo on Sesame Street.
Next: The first soap opera on the list.

19. Love of Life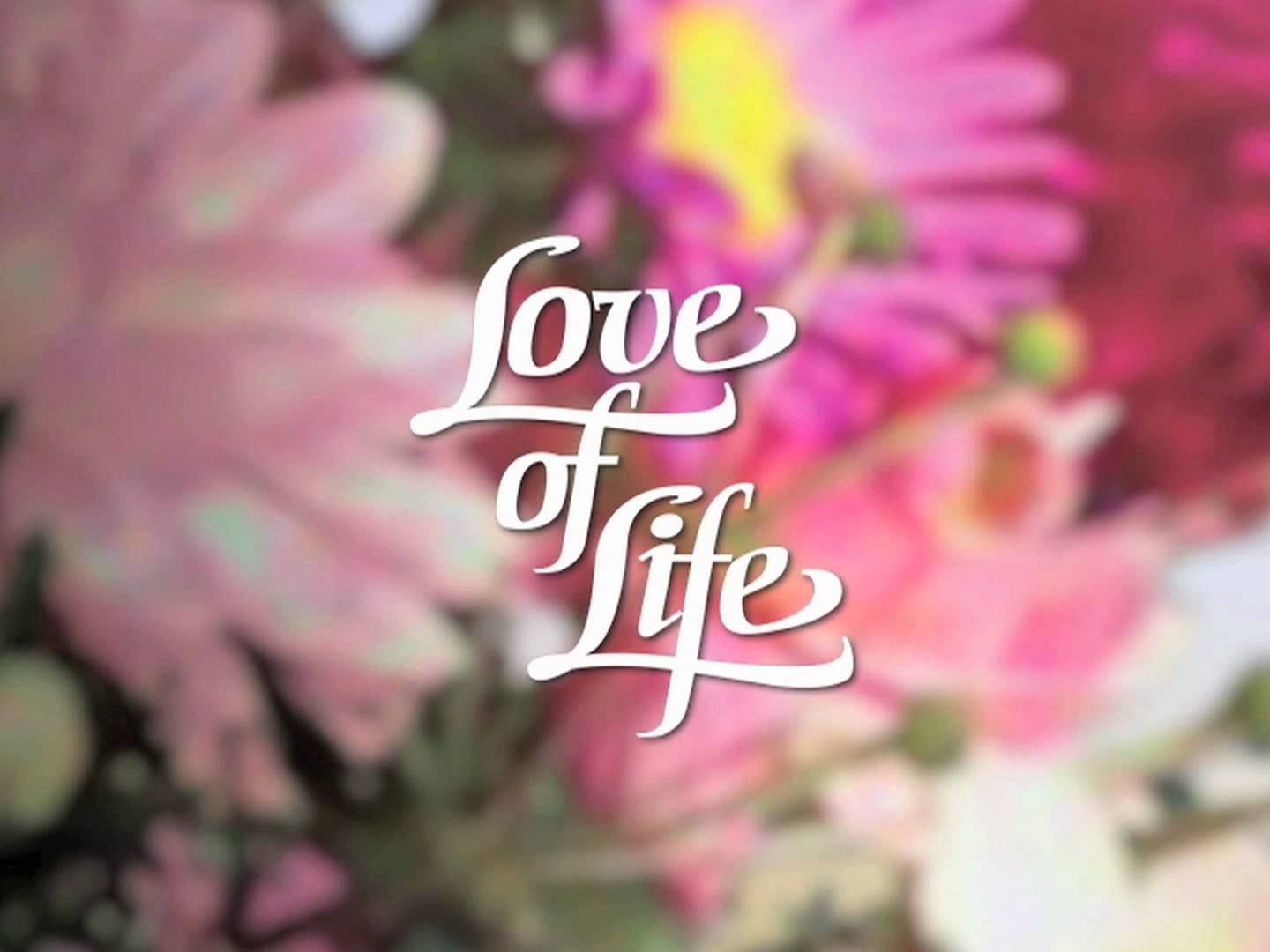 Duration: 29 years
Love of Life was a soap opera (the first of many on the list) that ran on CBS from 1951-1980. The show starred Audrey Peters and Ron Tomme, and ran in black-and-white until 1967 when it switched to color. The show originally followed the lives of a pair of sisters, but later evolved to bring on several different story lines. Love of Life famously ended its run on a cliffhanger, with character Betsy Crawford collapsing after testifying in court.
Next: Those yellow Springfieldians.
18. The Simpsons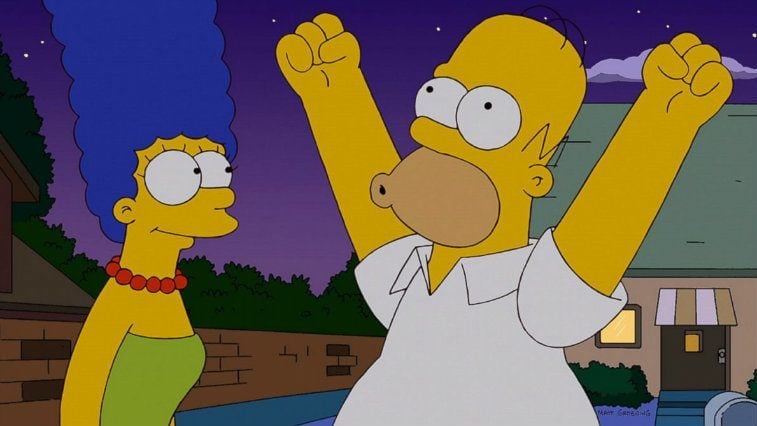 Duration: 29 years
The Simpsons has been running for 29 years (and counting) on Fox. The iconic cartoon originally debuted late in 1989 with a Christmas special, which served as the de facto pilot. Since then, The Simpsons has become a cultural icon. While most fans would argue that the best episodes fall between season three and season eight, they've pushed on to nearly 30 years and over 600 episodes. Unfortunately, the ratings have slipped and the show is no longer as popular as it once was. D'oh!
Next: The first true reality TV show?
17. Cops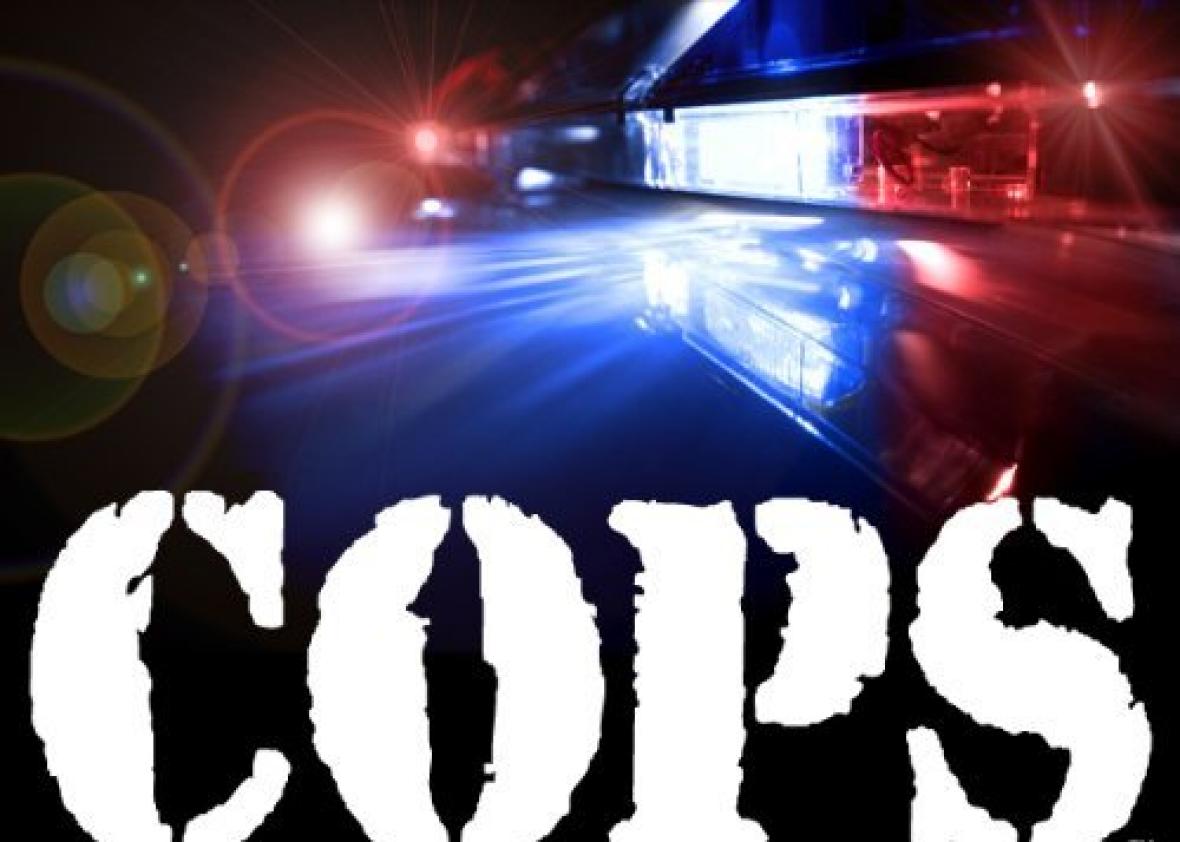 Duration: 29 years
If you think about it, Cops was really the first reality TV show. Originally airing on Fox, the half-hour show following real police officers during their daily work aired in March of 1989, beating The Simpsons by several months. Cops is famous for blurred-out faces, the annoying beep that covers curse words, and dudes with mullets getting pulled out of their trailer homes and tossed in the back of a squad car. Like it's network partner, The Simpsons, Cops is still running and has time to vault up the list.
Next: Another famous soap opera.
16. The Bold and the Beautiful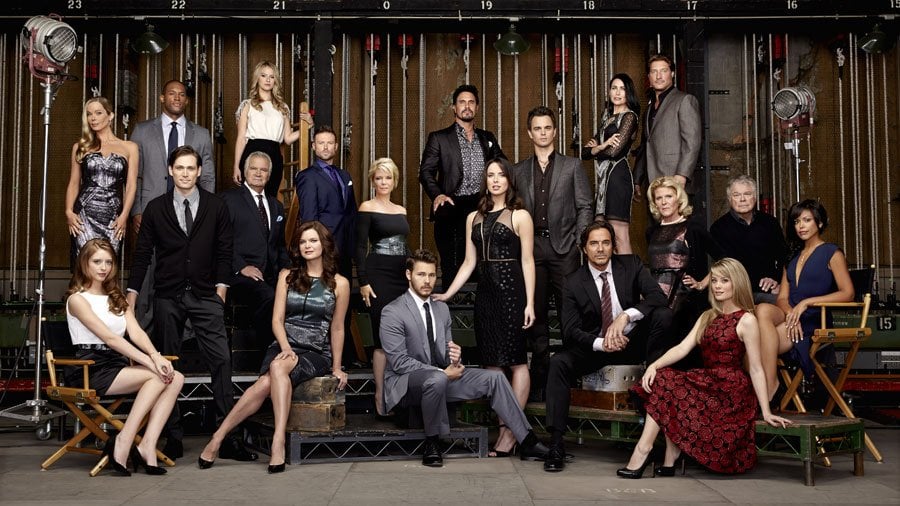 Duration: 31 years
The Bold and the Beautiful is a soap opera that currently airs on CBS. It was created by William and Lee Phillip Bell as somewhat of a spin-off drama from their other CBS show, The Young and the Restless. Over the course of time, several characters have crossed over and made appearances, so both exist in the same hypothetical universe. The Bold and the Beautiful still runs, now at 31 years and still going strong.
Next: A kids classic.
15. Mister Rogers' Neighborhood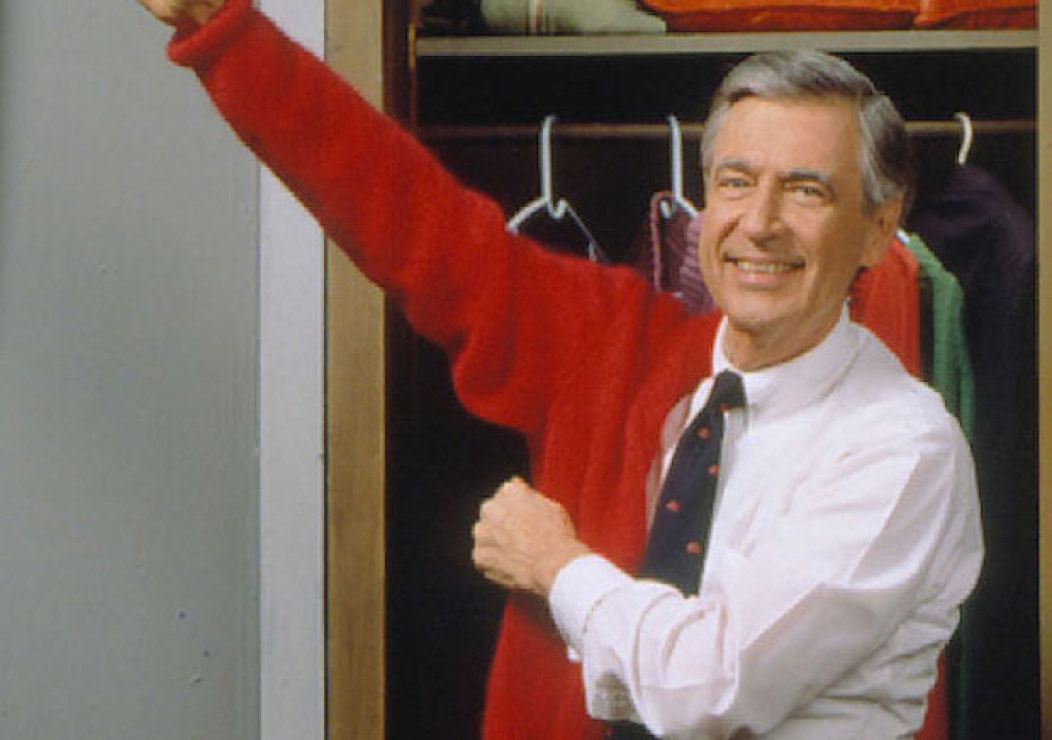 Duration: 33 years
Another classic on the list is Mister Rogers' Neighborhood, which was the brainchild of host Fred Rogers and ran as PBS' lynchpin from 1968-2001. The show featured Rogers in a sweater — usually red — and talking to the many puppets living in his neighborhood. His goal was to teach important lessons that have shaped several generations of Americans. PBS currently runs an animated spin-off called Daniel Tiger's Neighborhood, which has similar themes.
Next: The thinking-man's gameshow.
14. Jeopardy!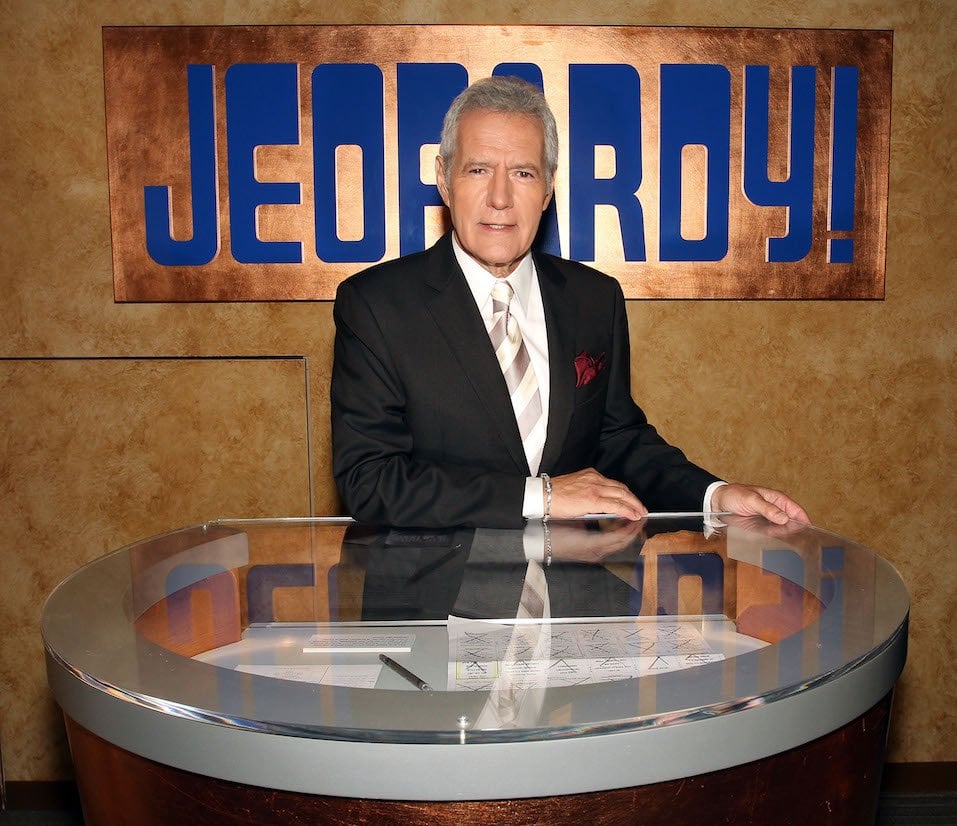 Duration: 34 years
It's hard to not have heard of Jeopardy!, the popular thinking-man's gameshow hosted by Alex Trebek. It actually was first adapted by Merv Griffin in 1964, running until 1975. It was later picked up again in 1978 as The All-New Jeopardy!, but only aired for a few months. The current version of the show, known for its iconic theme song, began on NBC in 1984 and is still going strong today.
Next: Another classic gameshow.
13. Wheel of Fortune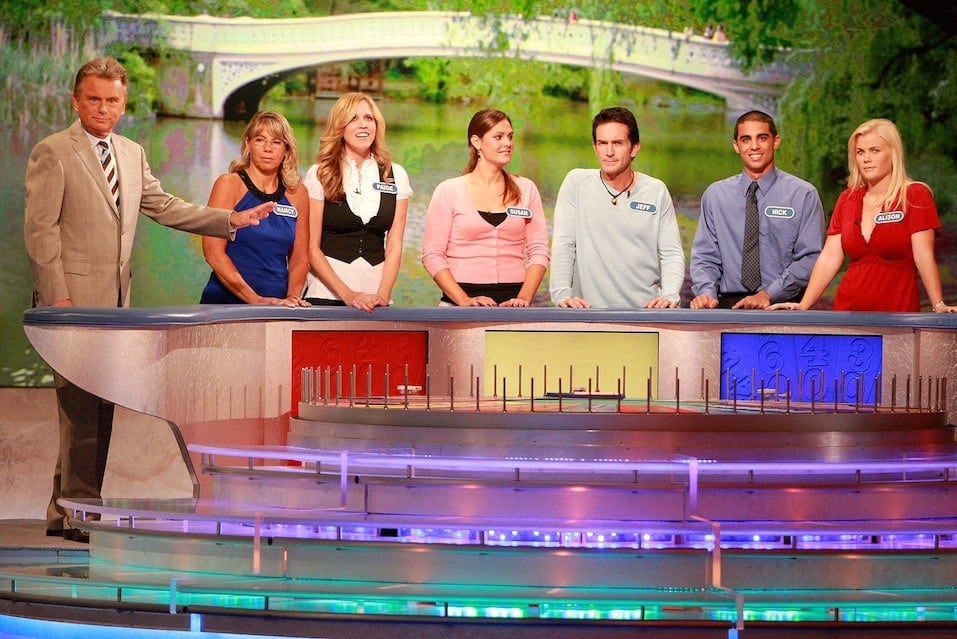 Duration: 35 years
Another popular gameshow that you'd have to be living in cave not to know is Wheel of Fortune. The show is another brilliant idea from the mind of Merv Griffin, featuring a spinning wheel and a hangman-style puzzle to be solved. The show originally ran on NBC from 1975-1989, but moved to CBS in the final year and adjusted the format of the show. It later moved back to CBS and was eventually canceled in 1991.
However, a nightly version of Wheel was adapted in 1983 and is still running strong. Hosted by Pat Sajak and Vanna White, this Wheel of Fortune has aired uninterrupted for the last 35 years.
Next: The show where Brad Pitt got his start.
12. Another World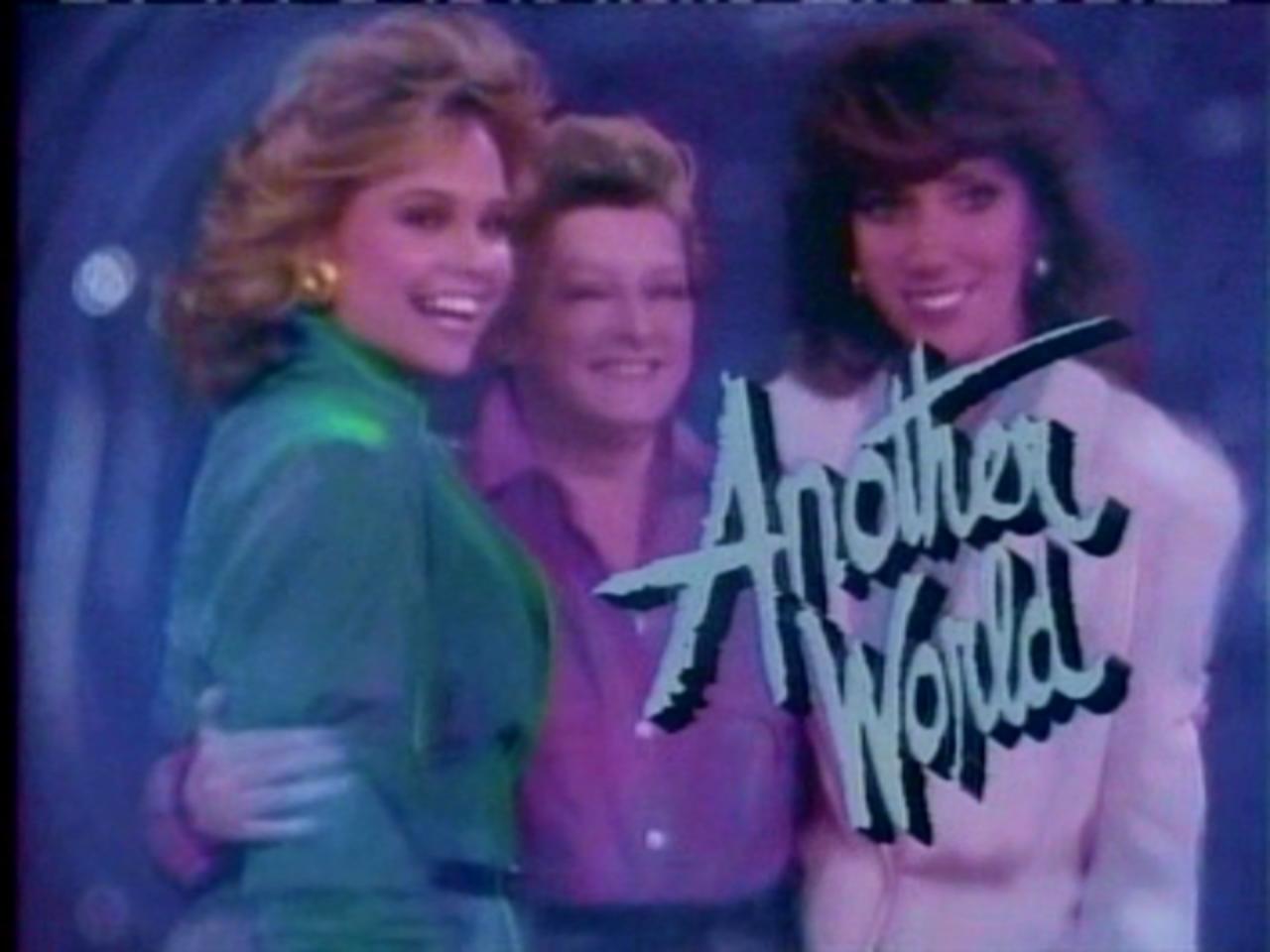 Duration: 35 years
Airing from 1964-1999, NBC's Another World is yet another soap opera that lasted 30+ years. In fact, it went just over 35 years in total. Taking place in Bay City, the show originally followed the lives surrounding a wealthy widow and her family. Another World crossed over with another popular soap opera, Guiding Light, and was the inspiration for two spin-off shows in Texas and Somerset. One other claim to fame for Another World is that it featured a young Brad Pitt.
Next: We're just getting started on the soap operas.
11. Search for Tomorrow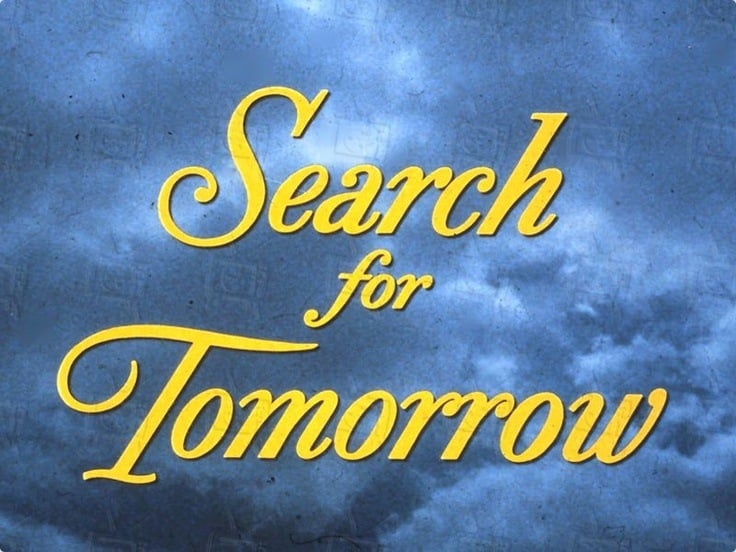 Duration: 35 years
If you thought we were done with the soap operas, we really aren't even close. Search for Tomorrow may not currently be one of the bigger names in daytime television, but it ran for 35 years from 1951-1986 on CBS and NBC. The show centered around a housewife and her neighbors living in the fictional midwestern town of Henderson. Search for Tomorrow became the highest-rated soap opera of all time during its second season, but popularity began to wane in later seasons.
Next: And the Emmy goes to…
10. All My Children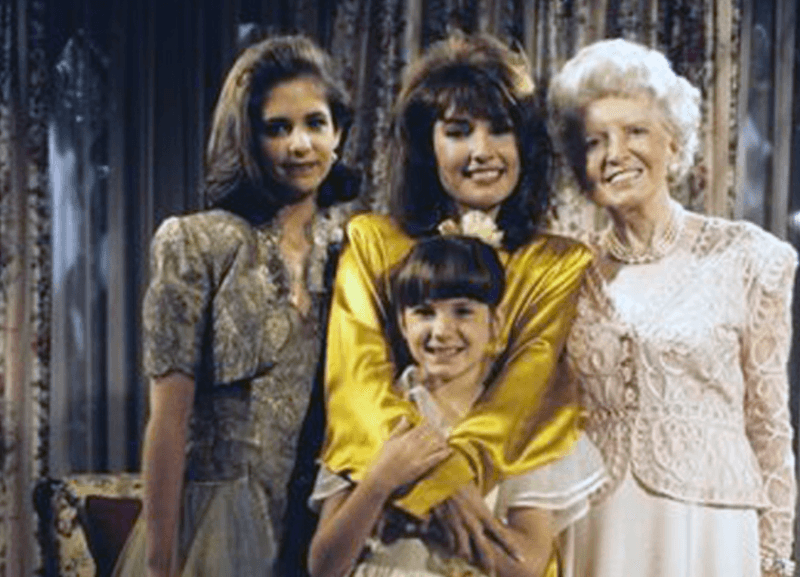 Duration: 41 years
One of the most popular recent soap operas is ABC's All My Children, which ran for 41 years from 1970-2011 and featured Susan Lucci as its breakout star, playing Erica Kane. After the show came to an end in September of 2011, it was briefly revived as a web series in 2013. But it had production problems, and the revival quickly fizzled out. All My Children is famous for producing several actors that later made it big, including Michael B. Jordan, Sarah Michelle Gellar, and Kelly Ripa.
Next: President Trump's favorite weekend show.
9. Saturday Night Live 
Duration: 43 years
Saturday Night Live is the creation of iconic NBC producer, Lorne Michaels. The sketch-comedy premiered in 1975, with an original cast that included John Belushi, Jane Curtin, Gilda Radner, Dan Aykroyd, and Chevy Chase. The show features weekly guests, including musical performers, and is still running strong at 43 years. Other famous SNL alumni include Adam Sandler, Will Ferrell, and Eddie Murphy.
Next: Guess what? A soap opera.
8. One Life to Live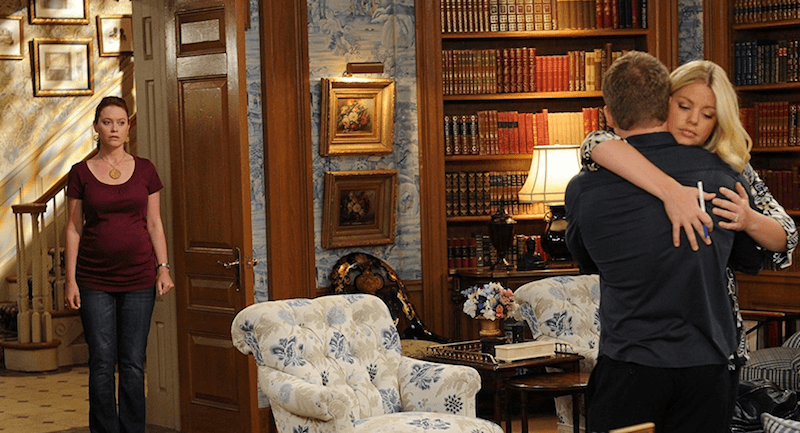 Duration: 43 years
Yet another famous, long-running daytime soap is One Life to Live. The ABC drama aired on the network from 1968-2012, spanning just over 43 years. Actress Erika Slezak played the main character, Viki Lord, a stereotypical rich, white female soap character. The show was created by Agnes Nixon, and featured future stars such as Tommy Lee Jones, Laurence Fishburne, and Hayden Panettiere.
Next: The top-rated soap opera of the last 30 years.
7. The Young and the Restless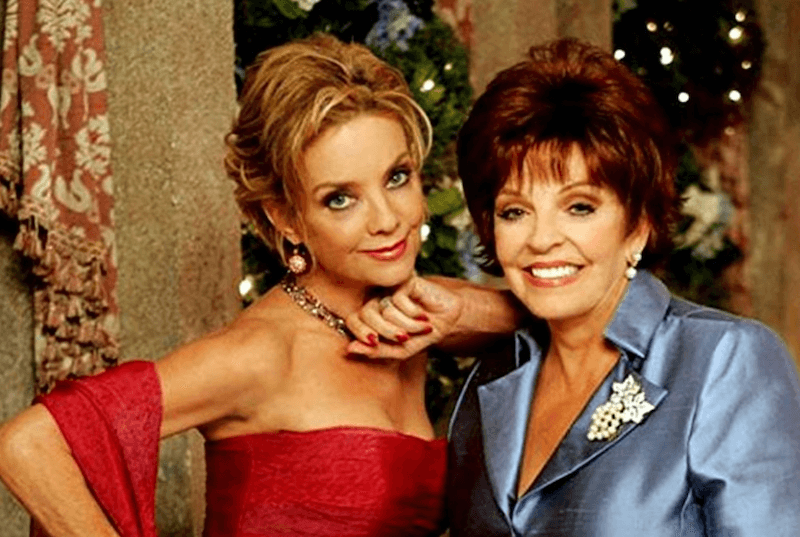 Duration: 45 years
One of the most notable current soap operas on television is The Young and the Restless, which first aired in 1973 with half-hour episodes. The show switched to the more soap opera traditional hour-long episodes in 1980, and is still currently airing on NBC. The premise of the show is around two families, one rich and one poor, which is pretty common among the genre. The Young and the Restless has been consistently rated as the top daytime drama every year since 1988.
Next: An iconic gameshow with an iconic former-host.
6. The Price is Right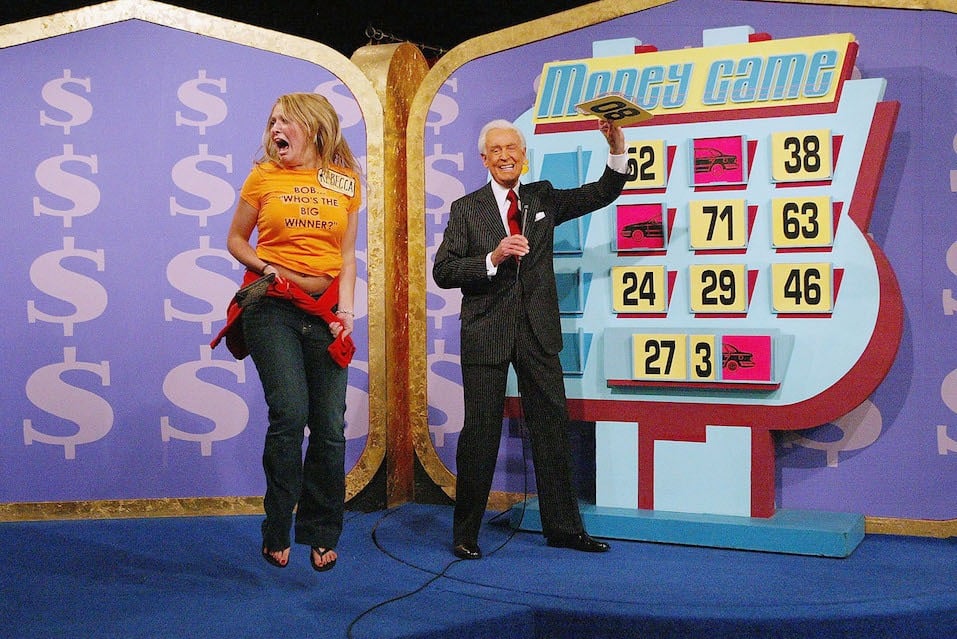 Duration: 46 years
Another classic TV gameshow is The Price is Right, most famous for its previous host Bob Barker and its campy, 1970s-style set that never seems to be updated. For those that may be unfamiliar, The Price is Right features games such as Plinko and offers contestants the opportunity to try to guess prices on retail items for a chance to play and spin the wheel. The show is currently hosted by Drew Carey, who took over for Barker back in 2007. The Price is Right has been airing uninterrupted on CBS for the last 46 years.
Next: Another beloved children's classic.
5. Sesame Street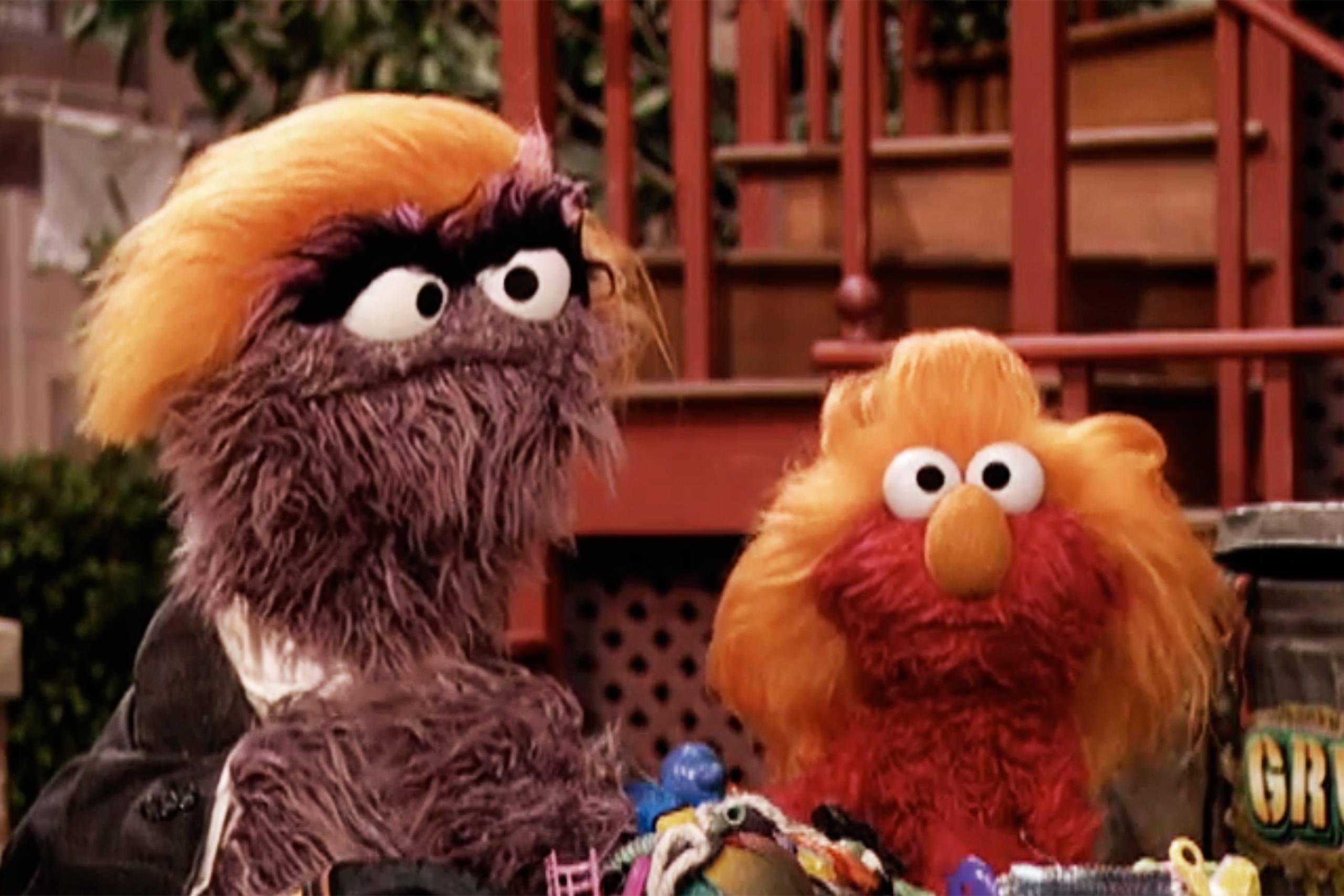 Duration: 49 years
For nearly 50 years, children have grown up with Big Bird and Sesame Street. A fictitious street in New York, Sesame Street features a diverse cast of children, adults, and muppets. The show even has a grouch named Oscar that lives in a garbage can. If you weren't a big fan of Sesame Street growing up, you were in the minority. The show stressed early learning, including shapes, colors, and letters.
They even ran a special where they teased a "certain famous wealthy person" with an orange-haired muppet named Donald Grump. His famous taunt is that he has more trash than you. They didn't exactly try to hide who they were making fun of.
Next: Paging Dr. Drake Ramoray…
4. Days of Our Lives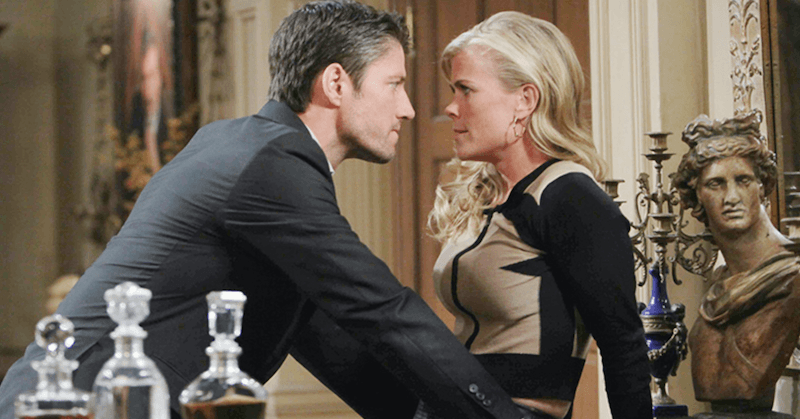 Duration: 53 years
Days of Our Lives airs on NBC, and has nearly every single weekday since its inception back in 1965. That puts the show at 53 years and counting, with 13,270 episodes. If every episode is around an hour long, it would take a person around 18 months of constant watching to get through all of them. And that's not even counting all the episodes that would air during those 18 months. Sheesh.
The show features dozens of regular actors throughout its run, including legendary soap opera actor John Aniston — father of Friends alum Jennifer Aniston. It's an interesting bit of trivia because fellow Friends star Matt LeBlanc plays Joey Tribbiani, an actor in the fictional world that briefly appears on Days of Our Lives.
Next: We're not done with soap operas yet.
3. As the World Turns 
Duration: 54 years
As the World Turns is currently ahead of Days of Our Lives on this list, but not for too long. Their 54-year run ended in 2010, and when it ended that was the second-longest run of any television show in American history. CBS ended up canceling As the World Turns late in 2009, just three years after they celebrated the show's 50th anniversary. The most famous character to come from the show is Nancy Hughes, who was portrayed by Helen Wagner for the entire run, minus a few months during a hiatus.
Next: A very general show.
2. General Hospital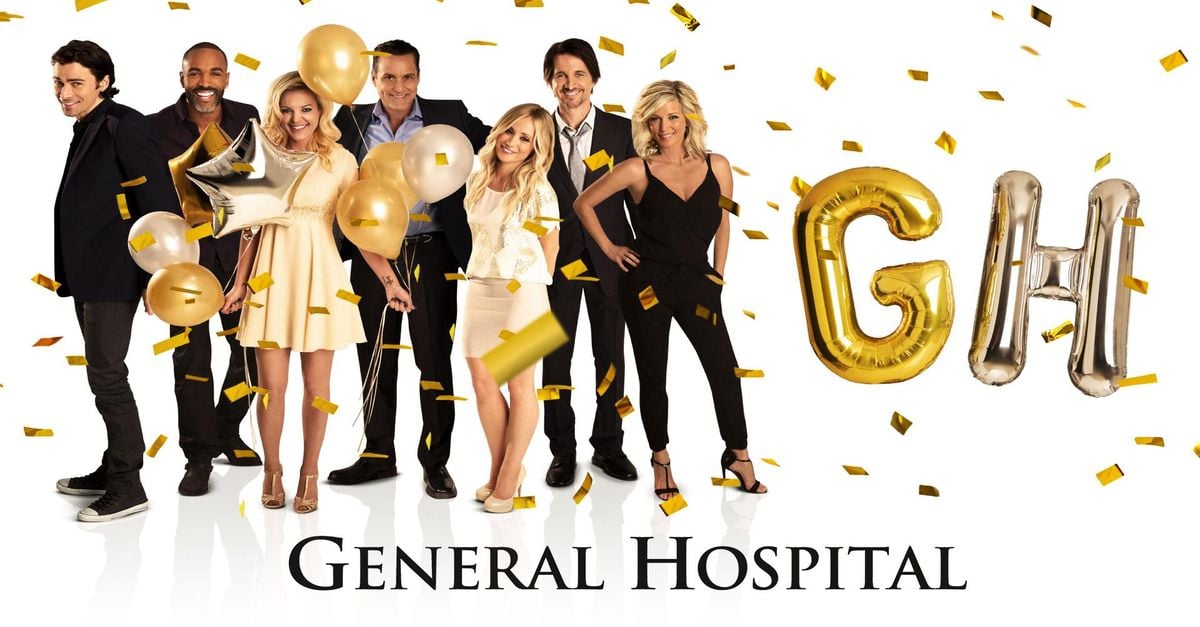 Duration: 55 years
General Hospital first premiered on ABC back in April of 1963, with the bulk of the plot taking place in an unnamed hospital in a fictional town in New York. It has won 13 Daytime Emmy awards for Outstanding Drama Series, which is a record. Two original stars of the series, John Beradino and Emily McLaughlin, played their roles for several decades until each star's respective death. General Hospital is currently the longest-running American television show still in production, at 55 years.
Next: The longest-running drama of all time.
1. Guiding Light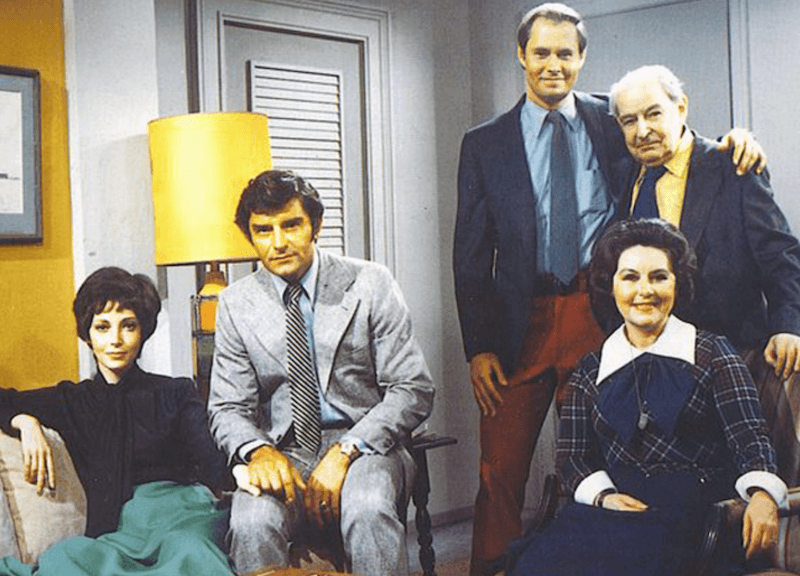 Duration: 57 years
Guiding Light has the record for the longest-running American television show, from 1952-2009. It aired on CBS that entire time, and actually has been around in a different form even longer. Guiding Light was originally a radio show, first appearing in 1937 and running until 1956 on NBC Radio. The show took place in the fictional town of Springfield, first focusing on a middle class family by the name of Bauer before later focusing on the affluent Spauldings. Other fictional families of prominence on Guiding Light include the Lewis', Reardons, and Chamberlains.
Information courtesy of IMDB.
Follow The Cheat Sheet on Facebook!