A Look Inside Frogmore Cottage: Prince Harry and Meghan Markle's Home Featured in Vogue
Meghan Markle may be on maternity leave but she's already taken on a new role — magazine editor for British Vogue. In addition to guest editing an upcoming issue, readers will be taken inside of Frogmore Cottage, where Markle, Prince Harry, and baby Archie live.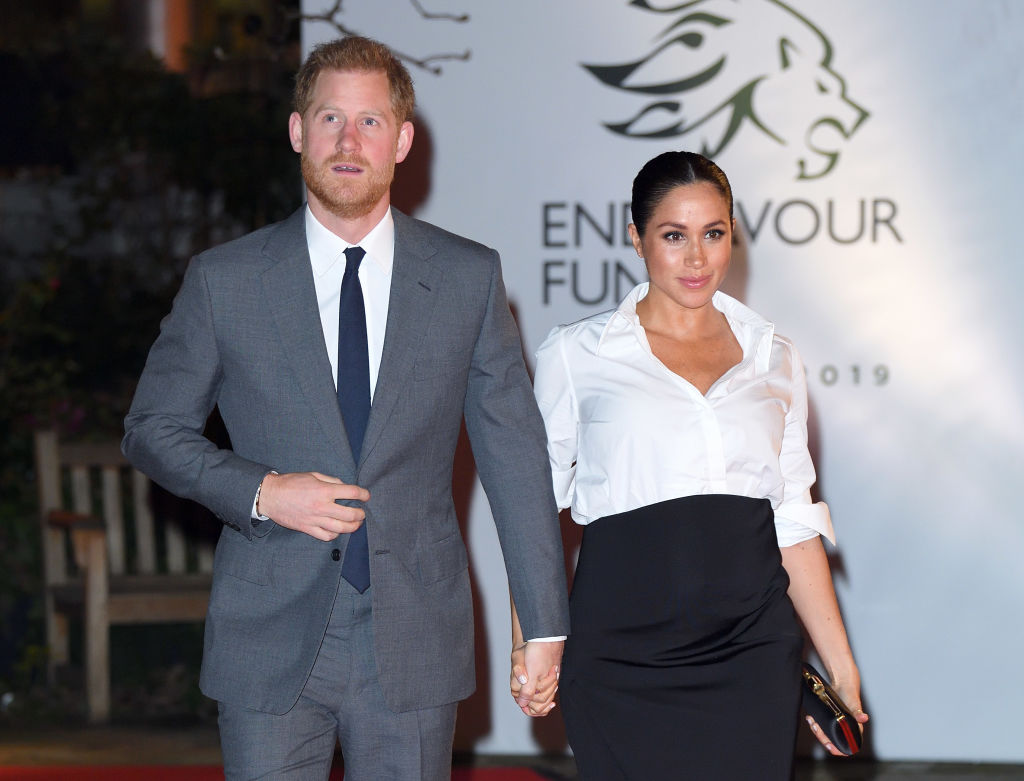 Markle will guest edit and pose for the issue
It was announced this week that Markle will both guest edit and pose for the September 2019 fall fashion issue of British Vogue, according to Us Weekly.
A source shared: "Meghan will be writing an opinion piece of her own as well as bringing a selection of female change-makers on board to write their own personal essays."
Her photo shoot for the issue will take place next week at their Frogmore Cottage home. Fans are eager to get an inside glimpse at their home, including the many renovations that were done before they moved in ahead of Archie's arrival.
The gig isn't entirely new to Markle, who has some editing experience, having served as the founder and editor for her lifestyle blog The Tig.
Will Markle pose for Vogue's cover?
While the September issue of Vogue will be Markle's baby and she will reportedly pose for photos taken inside of Frogmore Cottage, it's believed she won't be on the magazine's cover.
By comparison, Kate Middleton did a fashion shoot for British Vogue in September 2016 for the magazine's 100th edition and Princess Diana graced the cover four times.
Markle will instead discuss causes she cares about, with The Sun reporting that the issue will focus "purely on women's empowerment." Prince Harry and baby Archie will not be photographed for the magazine.
A magazine source shared with the Sun: "Meghan is going to write a piece on causes such as female empowerment and women's education. [editor-in-chief Edward Enninful] has been courting her since day one. [U.S. editor Anna Wintour] is massively miffed that she's missed out."
The insider added: "This is nothing to do with Archie, or family, or home life. It's purely on women's empowerment."
Markle has been a cover girl before
Markle did appear on the cover of the October 2017 issue of Vanity Fair after her relationship with Prince Harry became public.
In her interview with Vanity Fair, published before her engagement announcement to Prince Harry, she talked about her relationship and the fame surrounding dating a royal.
She explained: "I can tell you that at the end of the day I think it's really simple. We're two people who are really happy and in love. We were very quietly dating for about six months before it became news, and I was working during that whole time, and the only thing that changed was people's perception. Nothing about me changed. I'm still the same person that I am, and I've never defined myself by my relationship."
Of the media, she remarked: "I don't read any press. I haven't even read press for Suits. The people who are close to me anchor me in knowing who I am. The rest is noise."