Lori Loughlin Is Allowed to Leave the Country Under These Conditions
Lori Loughlin, and around 50 other people, including Felicity Huffman, have been charged in connection with an alleged college admissions scheme. The scheme entails wealthy parents that have bribed some of the most sought-after universities in the country with large amounts of money, in hopes to get their child admitted into the schools.
The money that was given was supposed to look like charitable donations, however, it is suspected that these wealthy parents' "donations" actually went towards helping their children cheat on the college exam and using false information on the admissions application in order to secure their child's acceptance into the prestigious schools.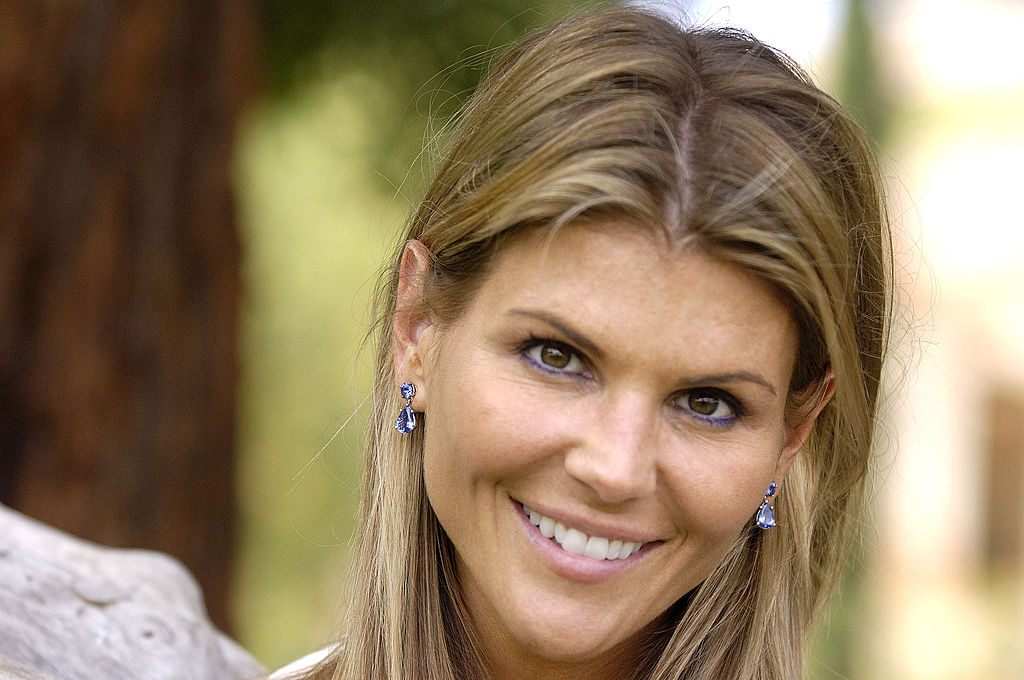 In addition to 33 wealthy parents being charged in relation to this scam, CNN reports there are also nine different coaches, an exam proctor, and a couple of ACT/SAT administrators that are being charged as well.
On Tuesday, the Full House star and her fashion designer husband, Mossimo Giannulli, were arrested and charged with conspiracy to commit mail fraud and honest service fraud. So far, Lor's time behind bars has only lasted for one day. The day after she was arrested, Loughlin was released on a $1 million bond.
With her release, many are wondering how this will affect her acting career and if she will be allowed to travel outside of the United States. We have all of the latest information about her arrest and the stipulations that were set by her bond.
Can Lori Loughlin leave the country?
On the day of her court hearing, Lori was currently contracted through the Hallmark Channel to film a show called Garage Sale Mystery in Vancouver. It has been reported that as long as she reports where, when, and how long she will be traveling, she will be able to continue to travel to British Columbia and work in Vancouver. However, she may not be able to travel out of the country next year because the O.C Register reports she will have to surrender her passport in December.
It was nice of the courts to grant Loughlin the provision that allows her to still work on her show. Unfortunately, it doesn't look like she will need the special allowance because recently, Crown Media announced it will no longer be working with the Fuller House Star. On Thursday, the family-friendly network released a statement regarding Loughin's future with her current Hallmark productions; "We are no longer working with Lori Loughlin and have stopped developments of all productions that air on the Crown Media Family Network channels involving Lori Loughlin including Garage Sale Mystery, an independent third party production."
Could Lori be going from 'Fuller House' to "The Big House?"
We have seen many cases in the past where celebrities seem to be able to break the law while only receiving a slap on the wrist. However, the prosecutors in this case don't seem like they are willing to take it easy on their wealthy suspects. In reference to this case, US Attorney for Massachusetts, Andrew Lelling stated "This case is about widening corruption of elite college admissions through the steady application of wealth combined with fraud. There can be no separate college admission system for the wealthy, and I'll add that there will not be a separate criminal justice system either."
Although, as of right now, there is no way to know if Lori will face jail time or not. However, according to a legal analyst for CNN, the beloved "Aunt Becky" could be facing anywhere for 27 to 46 months in the big house.
The investigation is still ongoing and it is anybody's guess to whether or not Lori and/or her husband will be convicted of this crime. But no matter if she gets convicted or not, the allegations that she is facing have already altered her life and her future career.