Lori Loughlin Looked Way Less Cheerful in Her Latest Court Appearance in the College Admissions Bribery Case
Lori Loughlin isn't smiling anymore. The 55-year-old actress was back in court in Boston on August 27 for a hearing related to the college admissions scandal, and her demeanor was significantly less cheerful than it was during her last court appearance in April. 
On Tuesday, Loughlin and her husband fashion designer Mossimo Giannulli appeared before a judge for a hearing in which they waived their right to separate attorneys. The couple confirmed that sharing the same lawyers wasn't a conflict of interest for them. Both have been charged with fraud and money laundering after allegedly paying $500,000 to guarantee their two daughters were admitted to the University of Southern California as crew recruits. 
Lori Loughlin was cheerful during her first court appearance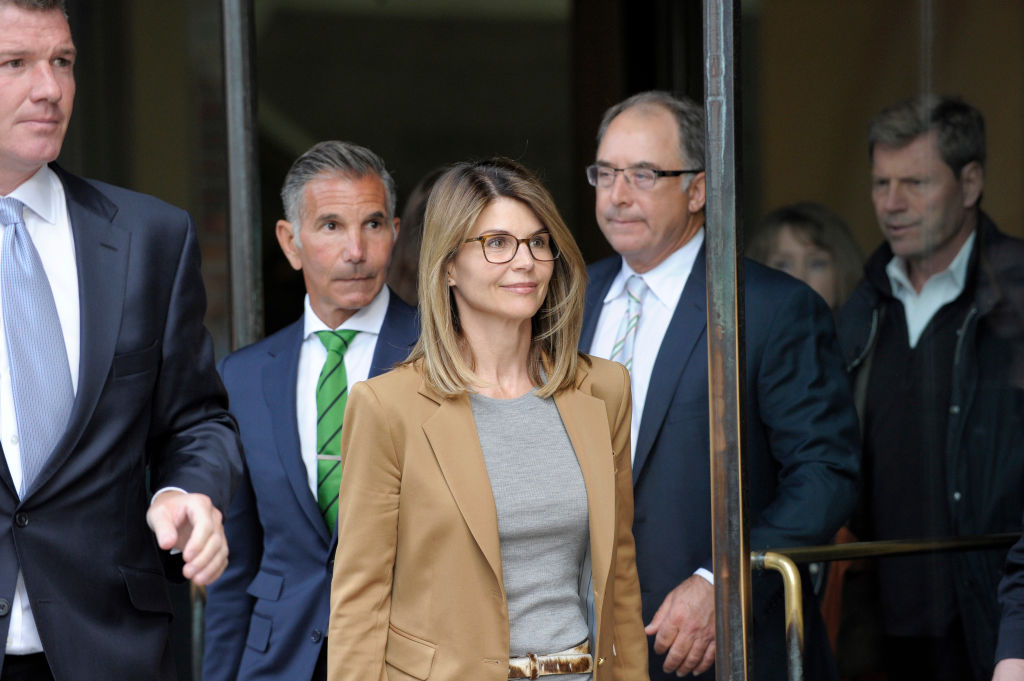 During her court appearance on April 3, shortly after the charges were announced, Loughlin appeared cheerful. Photos show her smiling outside the John Joseph Moakley United States Courthouse in Boston. The former Full House star even signed autographs for fans before facing a judge. 
"She came over and she goes, 'Guys, thanks for being such good fans,'" fan and autograph collector Robert Schepis told People. He said Loughlin was "super friendly" during the encounter outside of her hotel.
The 'When Calls the Heart' star avoided the paparazzi this time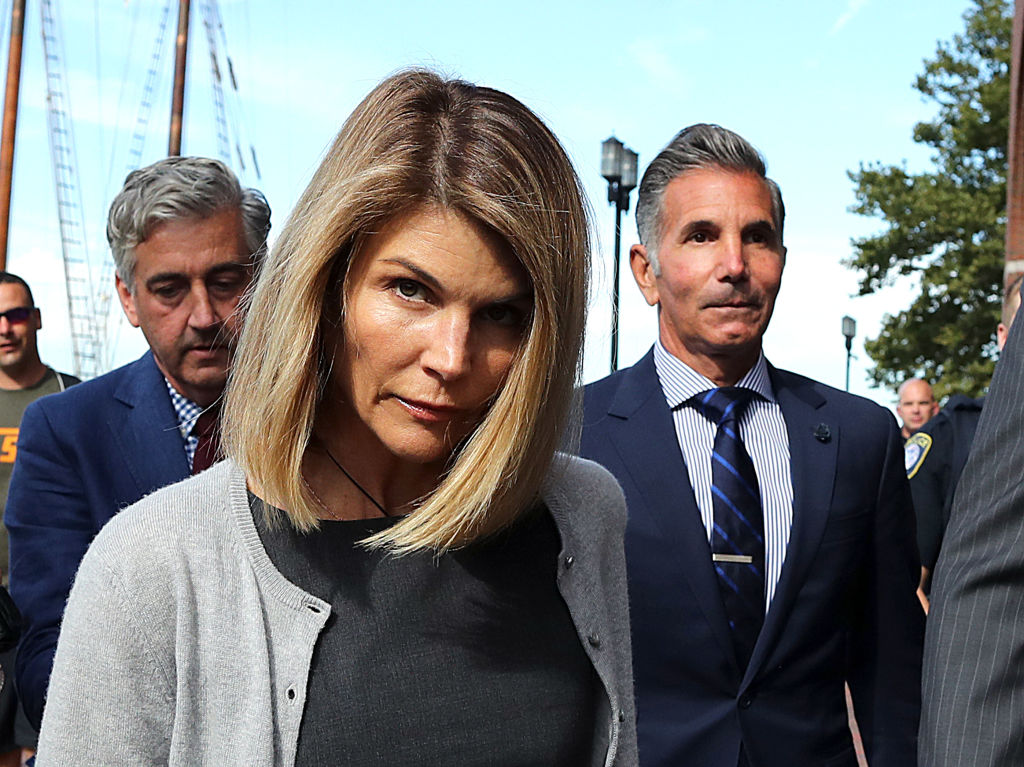 Several months after coming before the judge in April, Loughlin's demeanor has changed. She seemed far more subdued in her most recent court appearance. 
Loughlin and Giannulli entered and exited the courthouse in Boston through a back door in an effort to avoid photographers camped out front, the New York Times reported. The actress, who wore a gray dress and cardigan, did not smile for the cameras this time around, according to the paper. 
Loughlin and her husband face decades in prison
Some other parents involved in the case, including actress Felicity Huffman, took plea deals in order to avoid a trial. (Huffman will be sentenced on September 13.) But the When Calls the Heart star and her husband opted to fight the charges and plead not guilty. Each charge against them carries a possible sentence of 20 years in prison. That means they could face decades behind bars if found guilty. 
Loughlin was fired from Fuller House, When Calls the Heart, and Garage Sale Mysteries after her involvement in the admissions scam became public. That means she has a lot of time on her hands, and a source told People she's filling it by "obsessing" over the case. 
"She's not working, she's not doing anything. She's just reading the files again and again," the source said. 
The actress is apparently fixated on the case and what's being said about her in the media.
"The family was told to remove their Google alerts and to stop searching their names because it's not good for them to see what's being said," the source added. "But this is a full-time concern of hers."