Lori Loughlin Pleads Not Guilty to New Charges in College Admissions Case — Could Her Daughters Be Charged?
Lori Loughlin is pleading not guilty to the latest charge against her in the college admissions scandal. On November 1, lawyers representing the former Hallmark Channel actress and her husband, fashion designer Mossimo Giannulli, filed documents asking a judge to accept their not guilty pleas to charges of federal programs bribery, ABC News reported.
The latest in the case against Lori Loughlin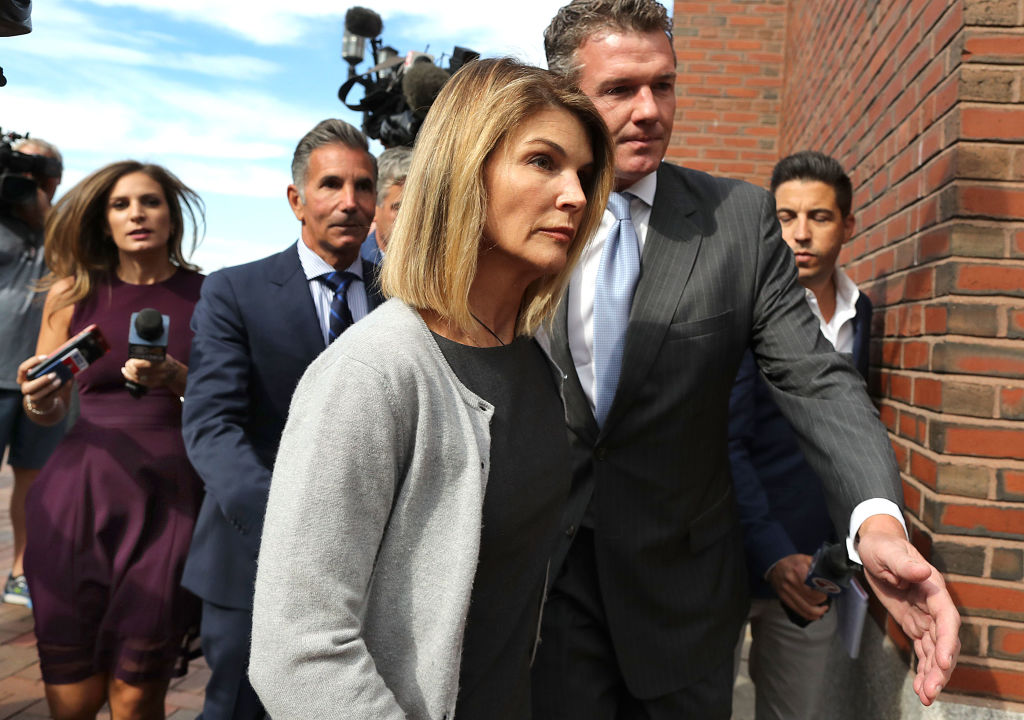 Loughlin and Giannulli were hit with the bribery charge on October 22, along with nine other parents. Federal prosecutors say the parents bribed "employees of the University of Southern California (USC) to facilitate their children's admission."
Previously, the couple was charged with conspiracy to commit money laundering, conspiracy to commit mail fraud, and honest services mail fraud. They have also pleaded not guilty to those charges. Each faces more than 40 years in prison if found guilty.
Loughlin — who played Aunt Becky on Full House and the Netflix reboot Fuller House — and Giannulli are accused of paying $500,000 to guarantee that their two daughters, Isabella Rose Giannulli and Olivia Jade Giannulli, were admitted to USC as crew recruits, even though neither was active in the sport.
Could Loughlin's daughters be in trouble too?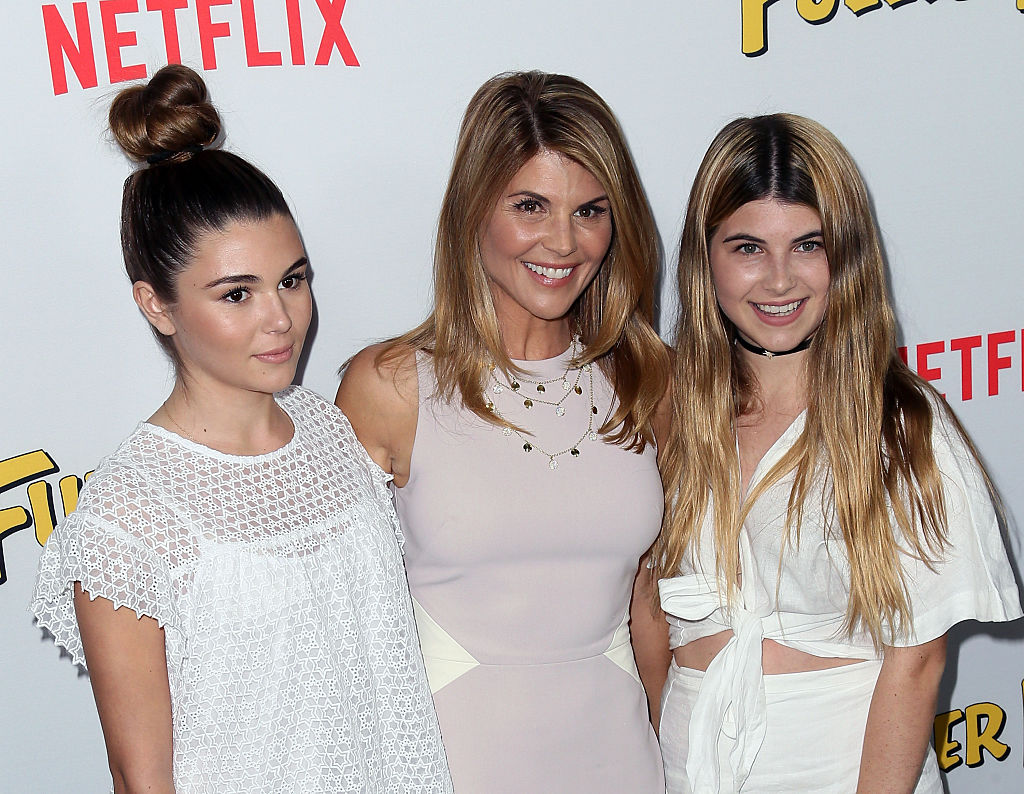 Andrew Lelling, the top federal prosecutor on the Operation Varsity Blues case, has said that Loughlin could receive a tougher sentence than some other defendants if she is convicted, especially if the case goes to trial.
"If she's convicted, I don't think I'm giving away any state secrets by saying that we would probably ask for a higher sentence for her than we did for Felicity Huffman," he told Boston's WCVB on October 6. "I can't tell you exactly what that would be." Huffman was sentenced to 14 days in prison for paying to have the answers on her daughter's SAT corrected. She has already served her time and been released.
So far, none of the children of parents who participated in the scheme have been charged. But a former federal prosecutor says that Olivia and Isabella should not assume they are in the clear.
"The girls will likely have to testify against their parents if there is a trial," Neama Rahmani told People. But they could also face criminal charges, especially if prosecutors decide to play hardball, she said.
"[T]hey could also be charged as defendants," Rahmani explained. "The government has made it clear that they are going to keep increasing pressure on both Lori and Mossimo," says Rahmani. "By not pleading, Lori and Mossimo are exposing their children to being charged."
Were Isabella and Olivia in on the scheme?
Prosecutors have been focused on going after the parents who are said to have paid large sums of money to ensure their kids were admitted to elite schools. The role — if any — the students themselves played in the scheme is unclear. But Rahmani told SheKnows that there's a chance that the Giannulli daughters knew what their parents were doing on their behalf.
"Evidence seems to show that Loughlin and Giannulli's daughters were aware of the fraudulent conspiracy, participated in it willingly, and acted to advance the conspiracy," she said.
"There are fake photos of [Olivia Jade and Isabella] on rowers," she added. "They submitted fake applications to USC…they can't argue it was all mom and dad. They are involved."