Lori Loughlin's Daughter Olivia Jade Returns to YouTube, Says She's 'Legally Not Allowed to Speak' About College Admissions Scandal
Olivia Jade Giannulli is back on YouTube. After an eight-month absence, the influencer and daughter of actress Lori Loughlin and fashion designer Mossimo Giannulli returned to the platform on December 1.
In a 2-minute video titled "hi again," the 20-year old welcomed her 1.94 million subscribers back to her channel. But those who were hoping that she might comment on the scandal that has engulfed her and her parents are going to be disappointed. 
Olivia Jade says she can't talk about the college admissions scandal 
In her video, Olivia Jade starts out by bringing up the elephant in the room: the college admissions scandal that's engulfed her family. Her parents have been charged with conspiracy to commit fraud, money laundering, and bribery. Prosecutors claim the couple paid $500,000 to ensure that Olivia Jade and her sister Isabella Rose were admitted to the University of Southern California as crew recruits. Loughlin and Giannulli have pleaded not guilty. 
"It's something that needs to be addressed," she says before adding that there's not much she can say about the case. 
"I'm legally not allowed to speak on anything going on right now," she says. She goes on to say that she wasn't even sure if she should return to YouTube if she couldn't discuss the situation. "I debated for seven or eight months. If I can't talk about it, is there a point in coming back and not being able to say anything?"
"There's no point in me just talking to the camera for 10 minutes about how I wish I could say something when I really can't," she says.  
Ultimately, her passion for making videos made her decide to return to YouTube. "I want to move on," she says. 
Her parents gave the OK to her return to YouTube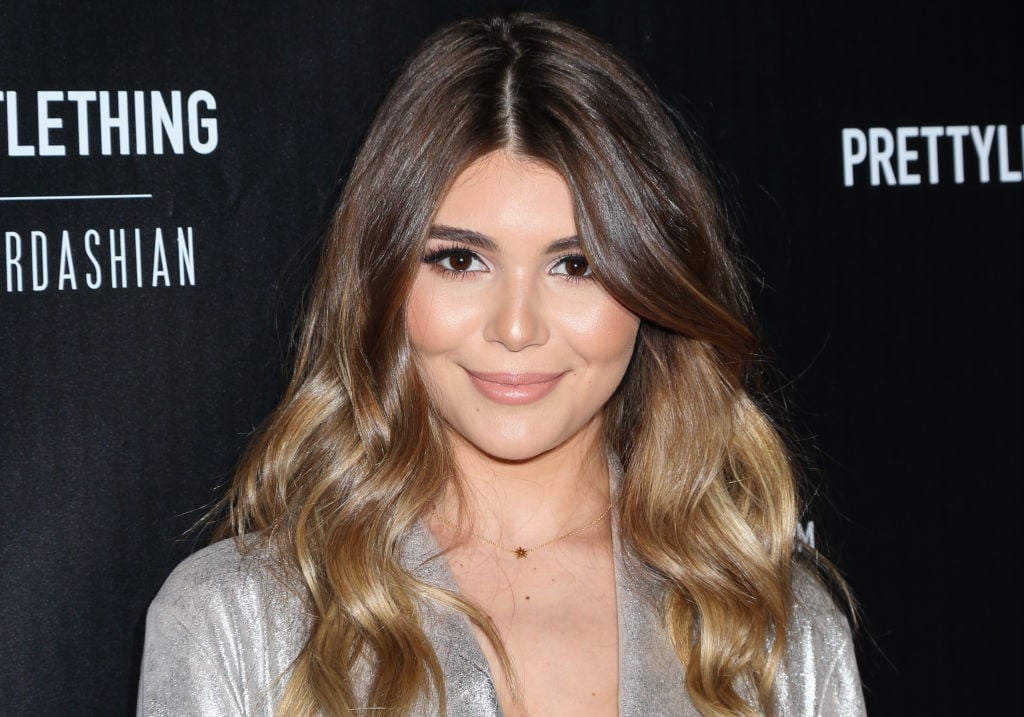 Before sharing her latest YouTube video, Olivia Jade got the OK from her parents and their legal team, according to People. Her mom and dad even helped her decide what to say in the video. 
"Olivia got the clear from her parents and their lawyer team," a source told the magazine. "She was coached about what she was allowed to say. She carefully followed a script. She seems very excited about starting up her vlog again."
Before the scandal, Olivia Jade was a successful influencer. But she lost endorsement deals with Sephora and Amazon after her parents were charged in the Operation Varsity Blues case and comments she made about not caring about college and mostly being interesting in "partying" resurfaced. Neither she nor her sister are currently enrolled at USC. 
Olivia Jade hasn't been charged 
So far, none of the children of the dozens of parents named in the case have been accused of committing a crime. However, a legal expert told People that both Olivia Jade and her sister could be charged, perhaps as a way to ratchet up the pressure on their parents to plead guilty. 
"The government has made it clear that they are going to keep increasing pressure on both Lori and Mossimo," Neama Rahmani, a former federal prosecutor, said. "By not pleading, Lori and Mossimo are exposing their children to being charged."