Lori Loughlin's Daughter Olivia Jade Shows She's Got No Remorse Over College Cheating Scandal
Lori Loughlin and her family have been involved in a scandal concerning college admissions since March 2019. When the news first came out, the reports rocked the country and got many people talking about subjects such as wealth and inequality.
A lot of onlookers were — and still are — hoping that the people involved could show remorse, especially for how their actions might have impacted less-privileged students whose spots they have taken at prestigious universities. However, recently, one of Loughlin's daughters, Olivia Jade, might be telling the world that she could not care less. Read on below to find out what the 19-year-old has done.
Lori Loughlin was accused of bribing to get her daughters into college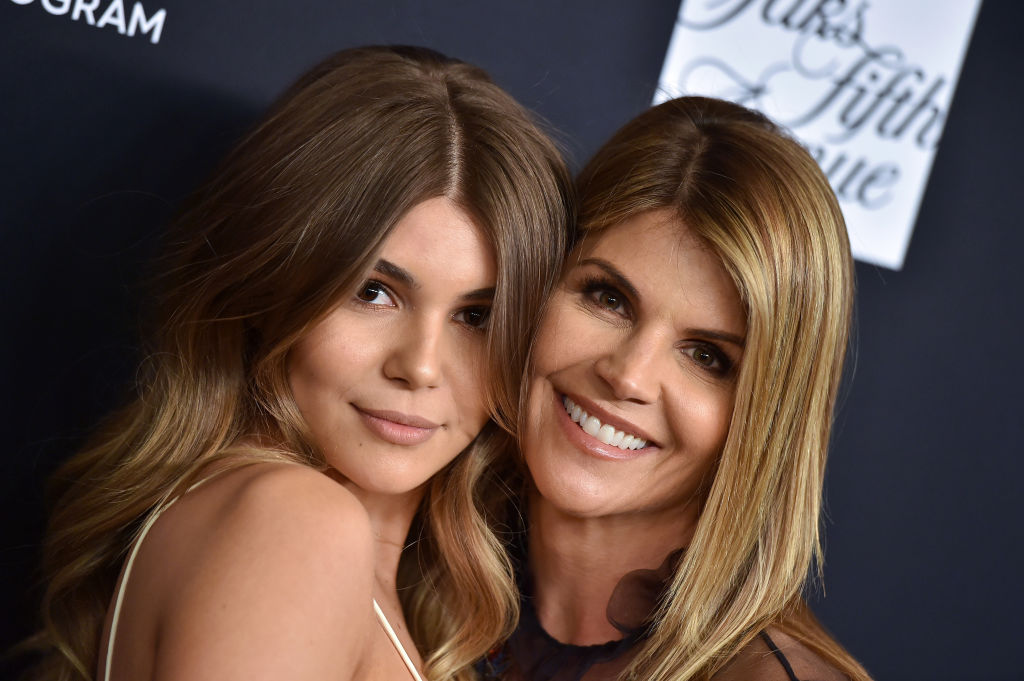 In March 2019, it was revealed that at least 50 people had been involved in various schemes to get their children into universities across the country. Loughlin ended up being one of the famous faces of the whole scandal.
According to investigations done by the FBI, Loughlin and other parents worked with William Rick Singer, the CEO of a college admissions prep company, to bribe admissions officers, doctor SAT scores, or get coaches to accept their children on college sports teams.
In Loughlin's case, she and her husband were accused of paying $500,000 in bribes to get their two daughters — Isabella Rose and Olivia Jade — into the University of Southern California as members of the crew team, even though neither of them was trained in rowing.
It is not clear whether their daughters knew about their parents' fraudulent acts, but it has been reported that Loughlin and her husband could face up to 40 years in jail, though they both plead not guilty in April.
Lori Loughlin and Olivia Jade's careers both suffered as a result
Regardless of the legal repercussions that they could potentially face, both Loughlin's and Olivia Jade's careers took a hit in the wake of the scandal. Loughlin got dropped from two TV shows that she was currently working on: When Calls the Heart and Fuller House.
Meanwhile, Olivia Jade, who is a social media influencer, found herself losing sponsorship deals with brands such as Sephora and TRESemmé. The 19-year-old's privileged life that she documented on the internet used to be a source of envy for young people everywhere, but Olivia Jade suddenly became the subject of much ridicule to the point where she had to disable comments on her Instagram and YouTube accounts.
Olivia Jade recently posted a photo of herself flicking off media outlets
After the scandal, Olivia Jade decided to take a step back from social media. She rarely posts on Instagram these days and her YouTube channel has not been updated since March. It's not clear what she has been doing during these past few months, but deeply reflecting on the flawed inequality system in the United States might not have been a part of it.
On August 11, Olivia Jade made an appearance on Instagram and shared a photo of her flicking off the camera. The caption showed that her post was directed at various media outlets who have been covering the scandal.
"@dailymail @starmagazine @people @perezhilton @everyothermediaoutlet #close #source#says," she wrote.
Tiana Lowe, a writer for the Washington Examiner pointed out that this was a careless thing to do when her parents could literally be going to jail for a long time if they are found guilty of the charges against them.
In fact, it's likely that federal investigators are looking into Olivia Jade's involvement in the scandal as well. She was in correspondence with William Rick Singer and her parents when they were discussing how to fill out her college applications, and it was alleged that she also took pictures on an indoor rowing machine, which bring in a lot of questions as to how much she really knew about her parents' wrongdoings.
Lowe noted that, when one is in a situation like this, it is important to show federal authorities some humbleness and remorse. "Instead, Olivia Jade has literally done what celebrities flouting the law have done for a century: flipped off the public and our free press," Lowe wrote. "Why? Because she's a spoiled brat who thinks that she's above the law."