'Love After Lockup': Did One Star Get an Extended Sentence?
Love After Lockup is one of the hottest reality shows of the year and has sparked some serious fan devotion, especially among dedicated corners of the internet. Defying many expectations, Love After Lockup has garnered strong ratings and generally positive reviews.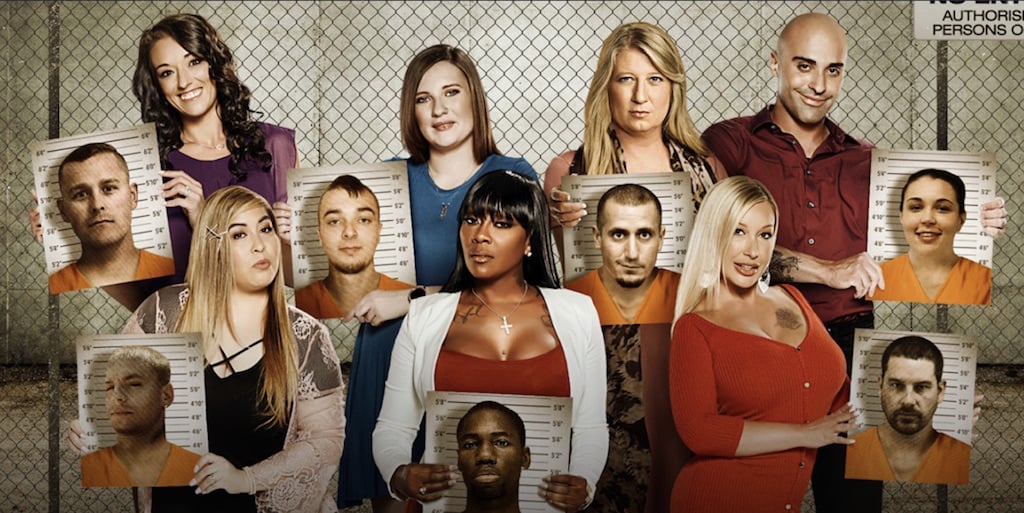 Fans love to chat and debate about various aspects of the show, from the varied personalities of the featured couples to how they are faring off-camera. Read on to learn about Love After Lockup, including what the show is about, the stars of the show, and what fans have to say about whether or not one of the featured players actually received an extended sentence.
What is 'Love After Lockup' about?
Love After Lockup premiered in 2018, and features an interesting premise. The show follows a handful of couples who first begin relationships while one partner is incarcerated in a prison cell.
Once the offending party is released, the couple must work through various issues in order to determine whether or not their love can last or if it is doomed to failure. Some of the obstacles that the couples explore include confrontations with family members (many of whom aren't very supportive of the unconventional relationship) experiencing "firsts" such as major fights, and traveling together.
The second season of Love After Lockup debuted on WE TV in the summer of 2019 and became almost instantly popular with fans. In fact, there has been such strong support for the show that it is already tapped to return for a third and possibly fourth season.
Still, there is plenty to unpack in season two, and viewers are spending a great deal of time dissecting every detail of the hit show in various online forums.
Who are the stars of 'Love After Lockup'?
At the start of season two of Love After Lockup, seven couples were featured. Cheryl is a true-crime aficionado and mother of three who has been dating incarcerated Josh for two years and is more than ready to embark on a "real" relationship with him once he is released. However, this couple's biggest obstacle proves to be unsupportive family members and those who don't believe that their love is for real.
Glorietta is a nurse's assistant who has been dating inmate Alex for around eight months. But upon his release, his "secret past" proves to be something that has the power to drive the ultimate wedge between the couple.
Lizzy and Daniel only dated for one week before he was put into jail, and although they have been dating for four years, the long-distance and the strain of a prison sentence has definitely taken a toll.
Angela and inmate Tony began their relationship in season one of Love After Lockup, and have persisted, despite the odds. However, season two has proven to be even more difficult, as Tony wasn't released when expected.
Lacey and John started dating in high school and rekindled their relationship later in life. However, their romance was thrown a curveball when John was incarcerated, and the two must try to find a way to make things work in spite of the difficulties.
Finally, military man Vincent finds himself in a relationship with inmate Amber after writing multiple letters to various incarcerated women. The two struggle to get on the same page as they deal with doubting family members.
Did one star of 'Love After Lockup' get an extended sentence?
Even as fans have followed along with the journey of the featured couples, they are still looking ahead to the upcoming season. Recently, a fan on Reddit revealed a discussion with some cast members that seemed to be filming for a brand-new season of Love After Lockup. And during the course of the conversation, the woman seemed to reveal that she received an extended sentence. This could mean that she is involved for only half a season, rather than the full season.