Love & Hip Hop: Hollywood: Summer Bunni Insults The Entire Cast
Love & Hip Hop fans know that when it comes to this show—no matter what city it's in—you can count on the drama to spill over into real life. Seeds for arguments, lawsuits, physical fights, and criminal cases have been planted, fertilized, harvested, and sowed in the series where no one is really immune. The latest? Newcomer Summer Bunni is stirring the pot by taking shots at the WHOLE cast of Love & Hip Hop: Hollywood. Up first was Lyrica Anderson.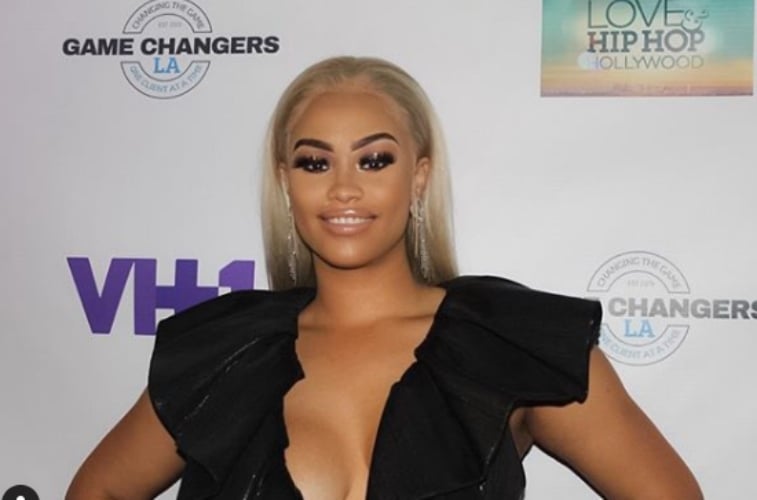 Where did Summer Bunni come from?
Her name was first dropped in the season six LHHH premiere episode when A1 was caught in a texting/Facetiming scandal with her. While he was sweating bullets over whether or not Hollywood Unlocked's Jason Lee would take the story public, his wife, Lyrica, was in the dark about it.
Until she wasn't. News of A1's infidelities were exposed online and of course she found out. With Summer Bunni at the center of the mess and their relationship already on the rocks, Lyrica and A1 broke up.
It should be noted that Summer Bunni is an aspiring rapper who was also in the middle of Cardi B and Offset's relationship troubles. When those two split up, it was because of rumors going around that Offset cheated on Cardi with her and another woman. Summer Bunni continues to deny that one.
Two episodes in, two Bunni confrontations
So, in this past Monday's LHHH episode, Summer Bunni was introduced to rap legend Yo-Yo and Apple Watts through Mr. Ray. Ray is a friend to all the ladies, but when Summer Bunni started rapping for Yo-Yo, Apple figured out this is the person who was A1's Facetime mistress. The two started arguing but were pulled apart before it came to blows.
Later in the episode, Ray has an event where all the ladies show up. While Summer Bunni was sobbing about not wanting to be known as a homewrecker, Lyrica walks into the place with Apple. Viewers are set up for a showdown for next week's episode.
In the meantime, Summer Bunni shades EVERYBODY during interview
This past Wednesday, Summer Bunni was a guest on iHeart Radio's "The Domenick Nati Show" where she went in on the whole cast, beginning with Lyrica.
She called her scary, wack, and said, "If I was her, I'd would feel salty like her too if I saw this young, beautiful, talented girl that scooped up your husband … When he never said you were married." Next, she continued by saying Lyrica looks like someone's grandmother and has a Jigsaw face (from the movie Saw if you missed that reference).
But when asked which cast member is her least favorite, Summer Bunni laughed and said the whole cast because "they're all burnt out and they're all old." She referred to them as "Love & Hip Hop Clown Edition because everyone is a joke." No one was safe, because Bunni called Ray J's wife Princess Platypus and knocked someone else as the "IT clown." She ran it down that everyone on the show is old, old, OLD.
To cap it off, she said that she's the only one on the show who's real. And that's that on that. If fans want to know her version of events about what happened between her and A1, all will be revealed in upcoming episodes.